For this month's "Meet the Pro" interview we are thrilled to introduce you to Tanner and Courtney from "A Little Craft in Your Day". These two teen DIYers and entrepreneurs share projects that are fun for makers of all ages.
Courtney enjoys creating DIY projects, such as decor for her room and handmade jewelry. She is a freshman at Elon University and loves spending time with family and friends when she is not crafting.
Tanner has been a creative kid all his life. He was always crafting and making things.  Tanner created his first blog in 2012 as well as releasing a stamp line that he designed and had manufactured.
Check out some of their projects:
How to Sew and Stencil Pillows
This is a great project for beginners!  Learn how to use Fairfield World pillow inserts to create designer inspired pillows at a fraction of the cost.
This project would look amazing made with our Aluminor fabric!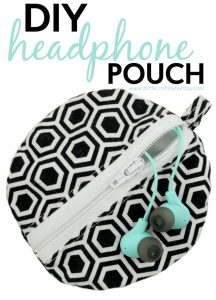 This would make an awesome gift for the holidays!
We had the chance to ask Tanner and Courtney a few questions.  Here's what we learned: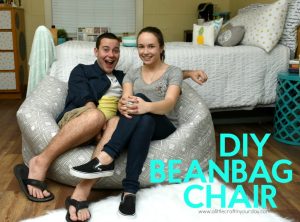 What is your favorite project or tutorial and why?
-The beanbag couch that we made using Fairfield World Biggie Bean Bag Filler! It was so fun to make and has gotten so much use already! 
What would be a perfect crafternoon for you?
– A terrific DIY project idea, a trip to the hardware store, and perfect weather to DIY outdoors. 
Can you share one quote or saying you love?
– Believe you can and you're halfway there. 
What technique/project would you try if you knew you couldn't fail?
-I would reupholster an old couch! It seems like it would be an amazing accomplishment and I would love to see the transformation! 
We hope you've enjoyed learning about our crafting partners Tanner and Courtney!