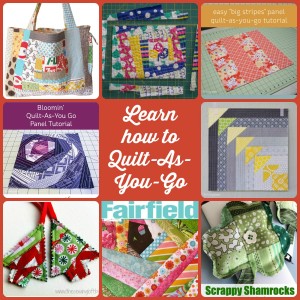 If you're a quilter, a crafter, or if you ever dabble with fabrics, you likely have a bunch of beautiful scraps stored away.  One clever way to use up those scraps is to "quilt-as-you-go."  With the quilt-as-you-go (QAYG) technique, you get to stash bust and exercise your creative sewing skills on the fly!
If you've never tried the technique before, Craftsy offers a fun video tutorial to learn the basics.  It's a good idea to start with something small, like a pot holder, and then work your way up to bigger projects.  To give you some ideas for QAYG, I've rounded up twelve great projects.  Some are simple and perfect for beginners, and others are a bit more challenging for those of you who have "been there, done. that".  Click on the project name to view the complete tutorial.
This tutorial is a good intro and a great place for beginners to start:  Quilt As You Go Tutorial

How to Make QAYG Fabric for Totally Cute Projects!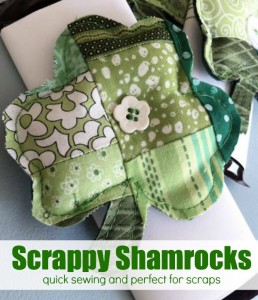 Scrappy Shamrock – Easy QAYG Project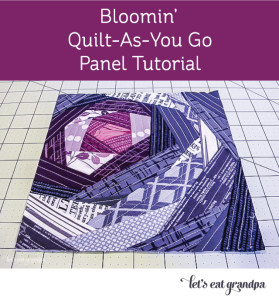 Bloomin' Quilt as You Go Panel Tutorial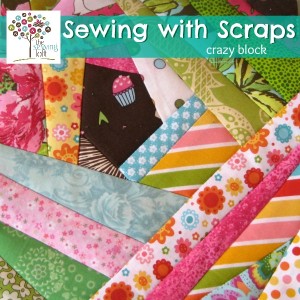 Sewing With Scraps – Crazy Square Block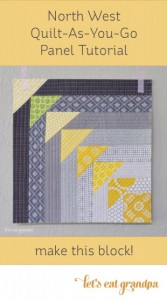 North West Quilt-As-You-Go Panel Tutorial

Holiday Ornaments – QAYG Trees

Easy Big Stripes Quilt-As-You-Go Tutorial

Patchwork Bag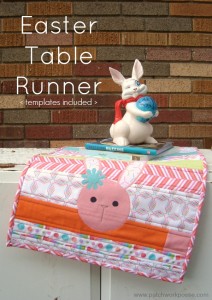 QAYG Table Runner with Free Applique
3 Ring Binder Cover – QAYG
Have you tried QAYG, or is it something you think you might try now that you've learned about it?  Leave a link in the comments to one of your QAYG projects.  We'd love to see what you've been crafting and creating!