Warning, cute projects are headed your way!  We reached out to our own Design Team and asked them to dive into the cute world to create adorable Valentine critters.  We never know what they will make, we delight in seeing how they run with their projects.  They did a great job and we can't wait to share each and every project with you.
Let's start with a fun pig!  Laura, with Me and My Inklings, created this bright and fun pink pig for her Valentine critter.  With felt and our Poly-Fil® Premium Fiber Fill you can re-create this love piggy using her tutorial and templates here.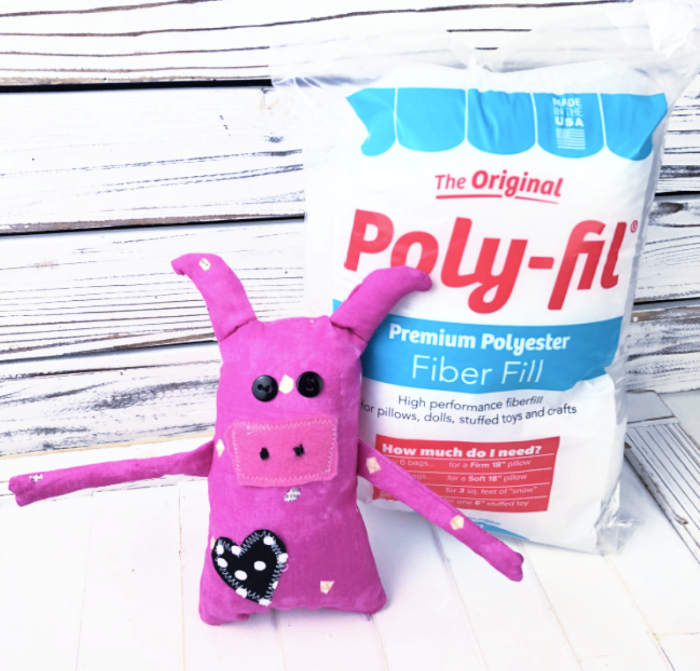 Next up, we have the cutest fortune cookies you have ever seen.  Beth, from Creatively Beth, created these cute fortune cookie pillows using felt and our very own Poly-Fil® Premium Fiber Fill.  She words it perfectly, "A keepsake reminder of love in an adorable cookie package with a sweet face."  Who wouldn't want one of these to keep forever?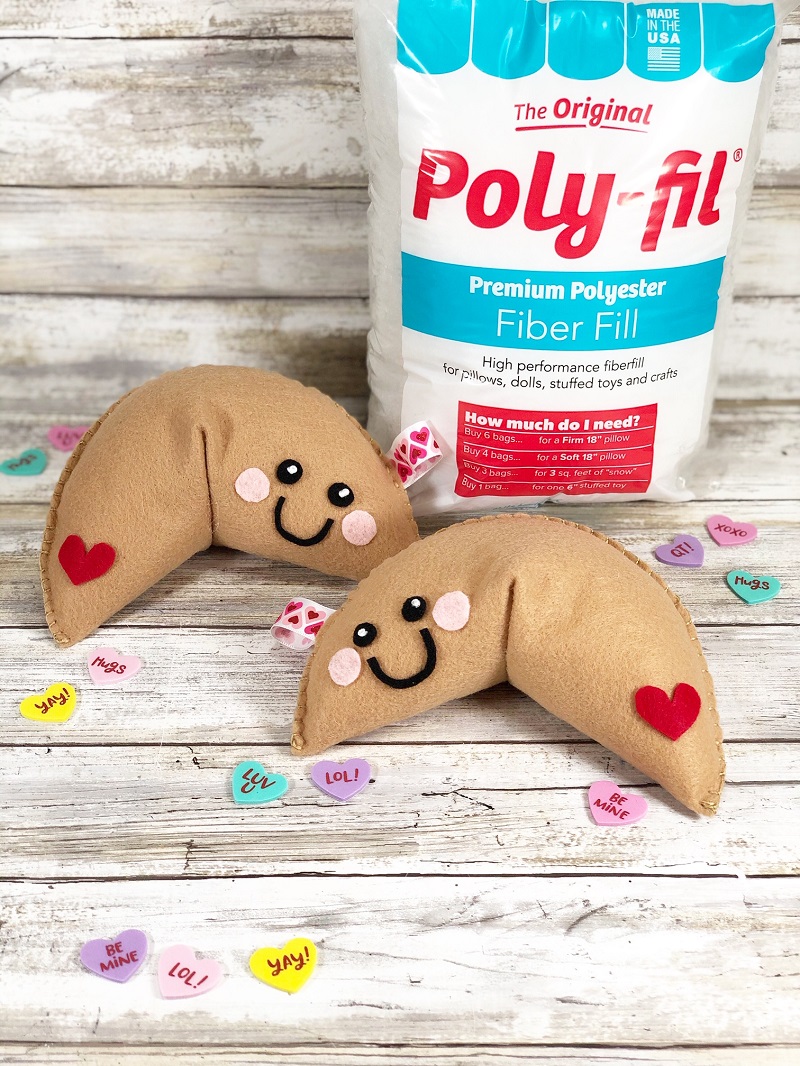 Morena made this incredible robot for her Valentine critter this month.  She dyed our Poly-Fil Low-Loft® Batting and used our signature product, with Poly-Fil® Premium Fiber Fill, to craft a colorful, cuddly robot plush!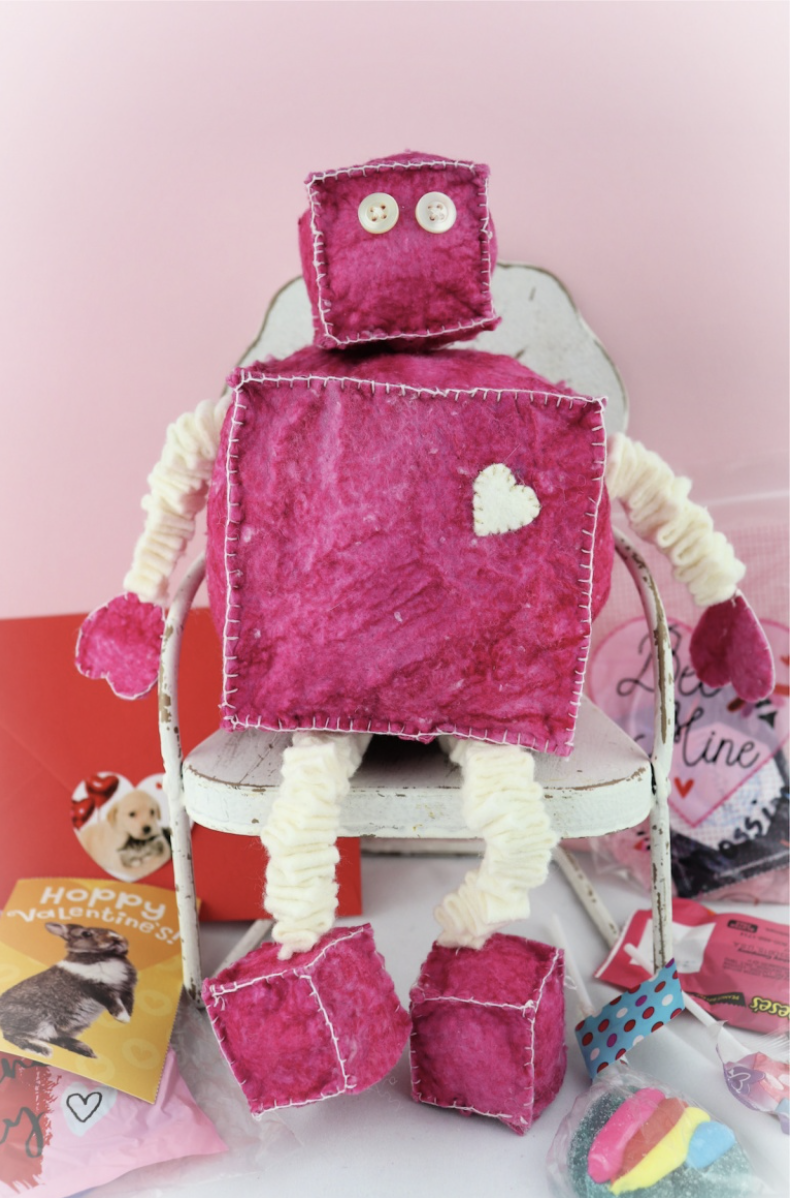 Meg, with Makeable Crafts, created this adorable stuffed owl – perfect for the season.  She shares with you exactly how to make your pattern and how to create this fun owl for yourself.  We never get tired of seeing our Poly-Fil® Premium Fiber Fill used is such a wide variety of ways.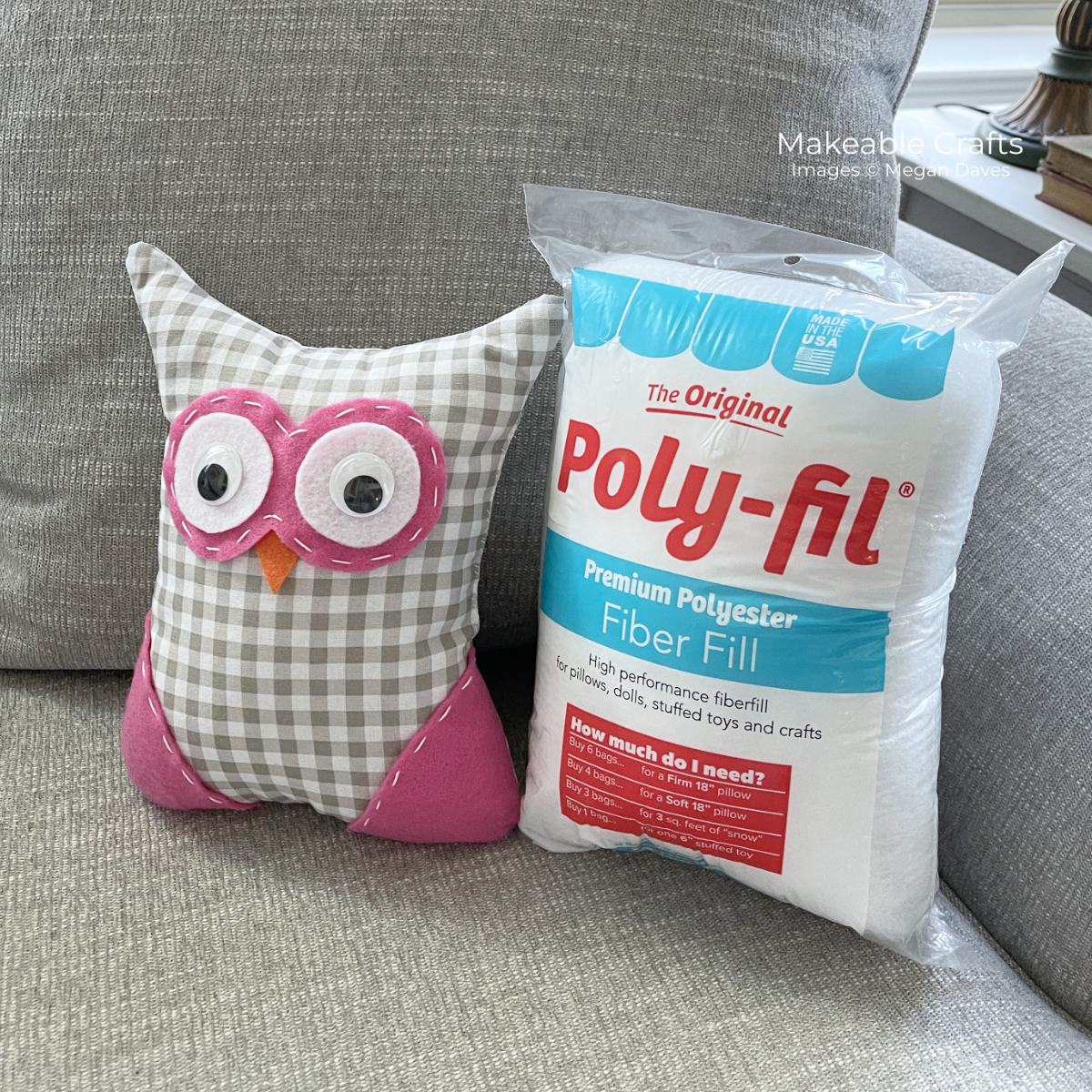 Pattie, with Pattie Wack, shares just how to make these adorable kissing Weiner dogs filled with our Poly-Fil® Premium Fiber Fill.  These adorable stuffed kissing critters are just too cute for words!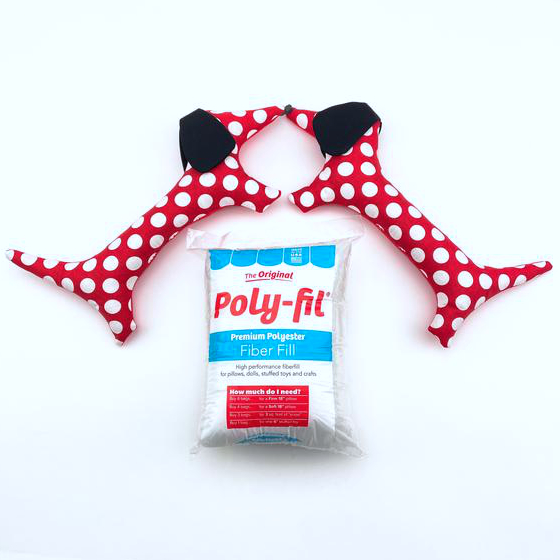 We round up this months Design Team projects with Debra's dapper fox, Valentino.  By using felt and her imagination, plus our Poly-Fil® Premium Fiber Fill she creates this fun fox on her Debra Quartermain blog here.
Bonus Project:
This time of year is snuggle weather for sure!  Ann, with Ann Butler Designs, created this snowflake pillow with our Poly-Fil® Premium Fiber Fill, and her cheerful snowflake material, finished with heat pressed rhinestones.