Fall and Christmas Crafts for Every Maker
Welcome to another month here with Fairfield World! This month, our Design Team has been crafting up more adorable projects, just in time for fall and the holidays.
Our design team projects are meant to inspire, to teach, to share, and to help you craft more.
To start that, we are diving right in with a splendid felt project that's just in time for your home this time of year.
Cute Acorn Craft
Beth Watson, with Creatively Beth, shares this acorn craft. What we love is that she was able to make a custom piece for her home using Poly-fil™ along with felt, needle and thread. You can make these acorns with whatever colors work best for you home or centerpieces.
When we asked Beth about it, she said you can make these in under 30 minutes, especially since she includes a pattern for you!
Click here to see her entire step by step tutorial.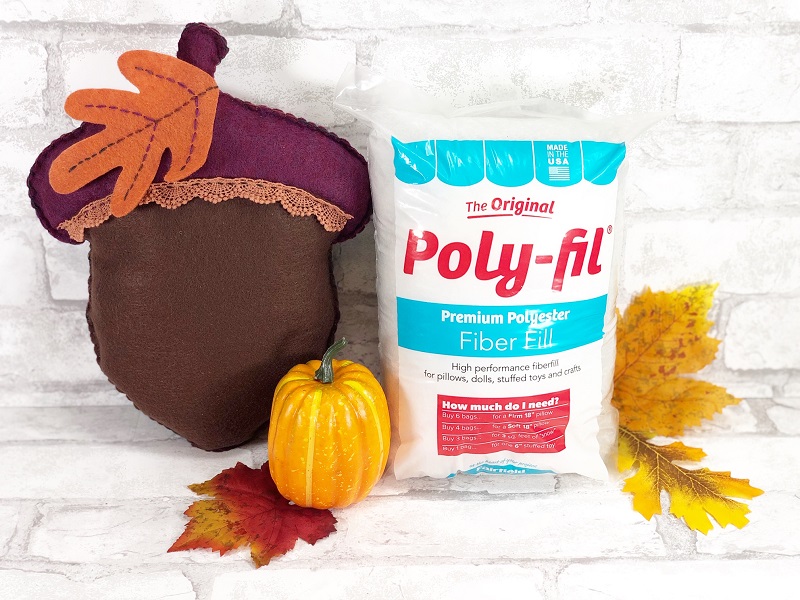 Door Draft Stopper
Next up, we have Meg Daves with Makeable Crafts, helping to keep our homes nice and warm and free from drafts.
With her cute door draft stopper tutorial, she shows you how you can easily make these custom pieces for your home using two of products, both Poly-Pellets® and Poly-fil™. Many think you can only use one filler at a time, and we love that she uses both of these and shows you exactly how to do that.
You can see her entire tutorial here.
Creative Snow Globes
Morena is sharing not one but two different ways of creating snow globes using our Poly-fil™ Mini Micro Bead Filler using items you might not think to use!
Her inspiring video includes all the steps and tips to create both kinds of snow globes.
Be sure to see her entire video and instructions here.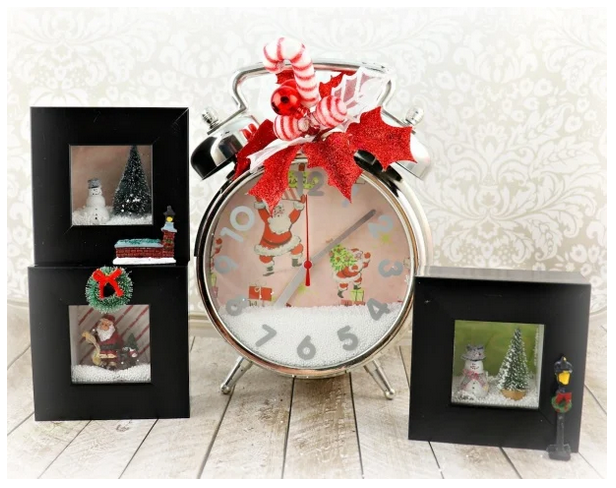 Patchwook Quilt Pillow
We are moving right into Christmas with our next projects, and they are so fun!
We start with Laura Kelly, with Laura Kelly Designs, and this patchwork quilt Christmas tree pillow. We love the brightness of this project, and we also love that you can use scraps of fabric to make this show piece. She uses our signature product Poly-fil™ to make this custom piece.
All of her step by step instructions can be found here. You won't want to miss this!
3D Christmas Tree
Blanca Flores, with Creativities Galore, is sharing a cheerful 3D Christmas tree made with Oly-Fun® and Poly-fil™! This piece would be the cutest centerpiece for the holidays, would be adorable displayed on a mantle, or for those of your traveling, makes a super portable Christmas tree for in hotels.
We love this project, complete with ornaments, and we can't wait for you to see it here.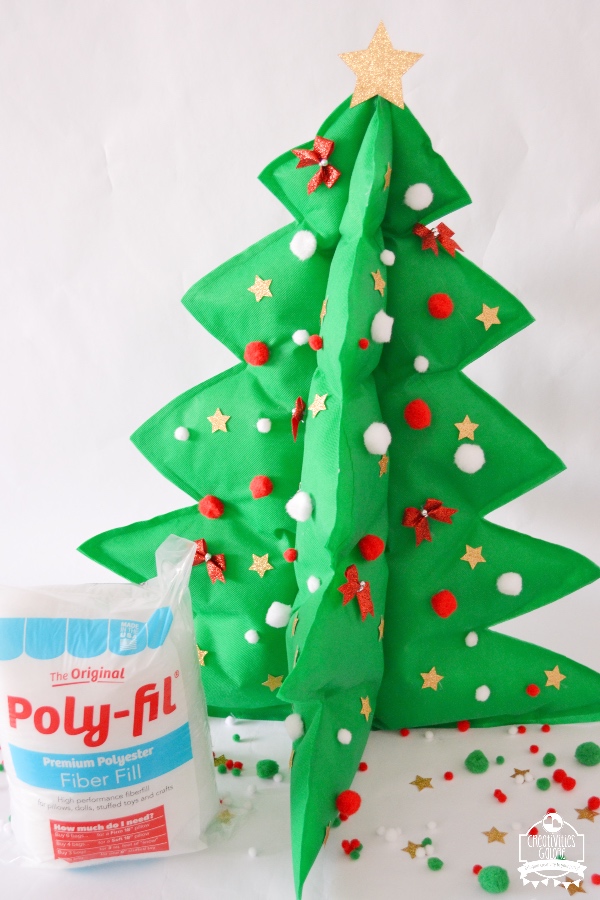 Thank you so much for stopping by to see these amazing projects from our Fairfield World Design Team.  Be sure to follow us on Facebook, Instagram, and Pinterest!