Fab Furniture Flips has partnered with us for the Month of March.
This month the theme is "Mix and Match"  and we are very excited to see what the bloggers created with our products. Each blogger participating in the contest requested a specific product to work with their project piece.  Some bloggers are very skilled and have flipped tons of pieces and others were brand new to the idea of using foam, pillows and batting.  You will find inspiration with a variety of styles and skill sets.
Watch the hostess pages listed below for the entries as they come in.  Also, several from the FFFC Team will be blogging about their own awesome Fab Furniture Flipping Projects.  So stay tuned to each of their pages.  We will share a round up at the end of the month with over 30 projects to inspire your next furniture transformation.  This is a sampling to get you a taste of what is to come when everyone has finished their furniture pieces.
Fab Furniture Flipping Hostesses:
     Thea of 
Sweet Tea Refinishing
Colleen of 
58 Water Street
reupholstered vintage barrel chairs and added a modern fabric for a stylish and trendy look that works perfect in her home.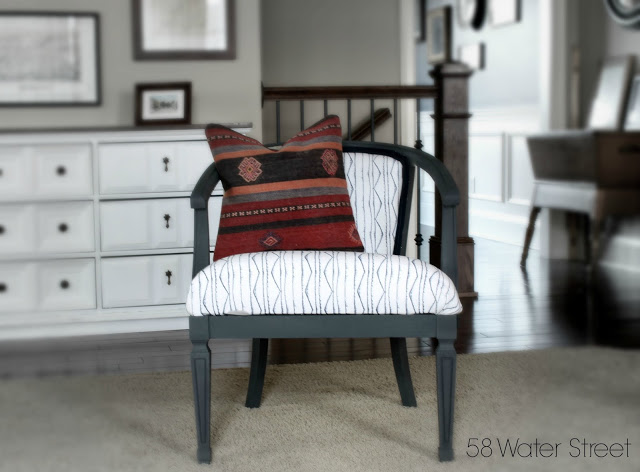 Stay tuned for all the fantastic ideas and cool techniques.  Be sure to follow us on
Pinterest
and save your favorite ideas to your inspiration boards.
We are also on
Instagram
 and share inspirational images throughout the week.