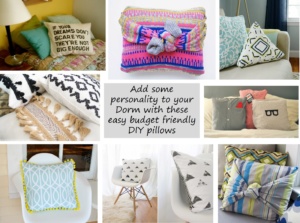 WOW! This summer is flying by and it's about time to get ready for back to school and start planning your dorm room décor.
The easiest way to create the look, show some style, or add a splash of color to your space is by adding some throw pillows. You can choose the colors and patterns you like to reflect your taste and personality.
Try these fun budget friendly DIY projects to create your own pillows and surround yourself with the comforts from home.
On a college budget add some charm to your room with View From the Frige's "Fabric Napkins To Pom Pom pillow" project.
Get creative and make some personalized Stamp Pillows like this Triangle Stamped Pillow by Hello Lidy.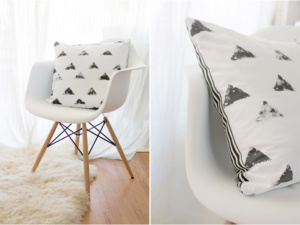 Speaking of comforts from home we found these DIY Pillows Made from Dad's Shirts at Ducklings in a Row.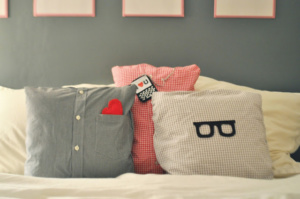 Diys Triangular Throw Pillow are a quick way to add visual interest to a seating area.
Don't like to sew. No problem. You can also find this No-sew Knot Pillow tutorial at Diys.com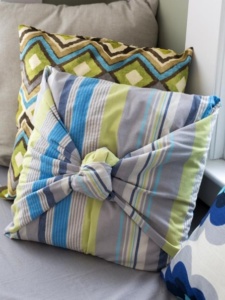 Stuck in your room studying for exams? Try a No-Sew Sweater Pillow from Creme de la Craft to keep you warm and cozy.
Or, Keep up with the latest trends with Mountain Modern Life's  No-Sew Boho Pillows.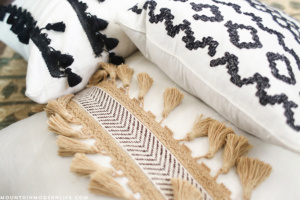 And have some fun and say it like you mean it with word pillows by YouTube's "The Sorry Girls".