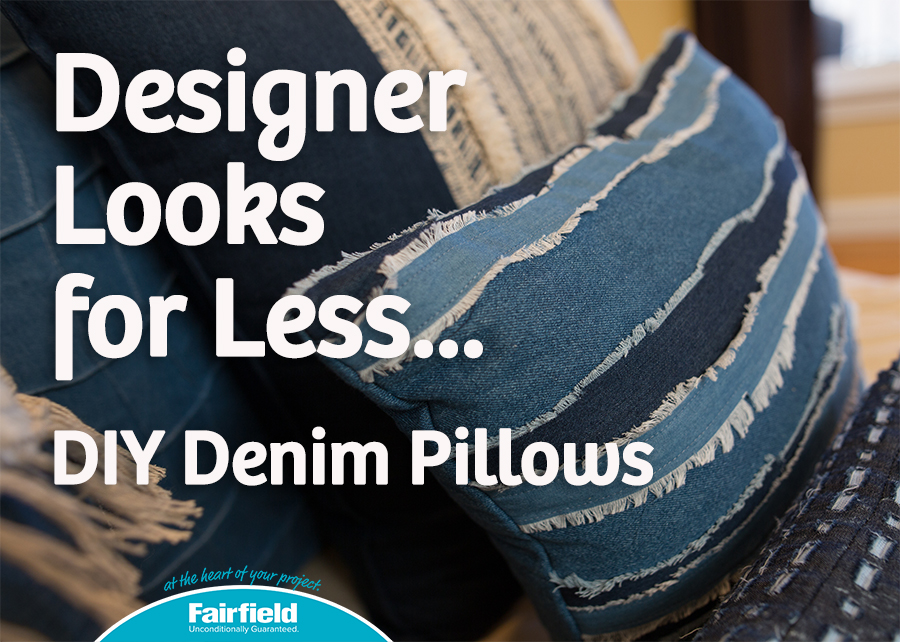 These popular denim pillows are fun and easy to make because there are no rules so you can use your creative imagination. Instead of purchasing those expensive designer pillows we just bought some light weight discount store rugs, denim remnants and searched our home for old jeans we didn't want any more. We frayed some of the denim, cut apart the rugs and rearranged everything to make these stylish coordinating pillows. The best part is you can do this with all different fabrics, a variety of rugs and any color story you like. The possibilities are endless.

Turn inexpensive area rugs into beautiful designer accessories

Repurpose your old jeans – cut fray and sew into your own designer fabric.