Do you have the beginnings of a sewing enthusiast in your house? They're going to love making this customizable Christmas Stocking! The process is perfect for kids because the Oly*Fun material  can be drawn on, is easy to cut, and won't fray. Plus, with so many color choices, your kids are going to have a blast customizing it.  And the best feature is it is pretty in expensive too.
This post may contain affiliate links.
Materials needed for Christmas Stocking Beginner Sewing Pattern:
Step One. Print out the "Beginner Sewing Pattern – Christmas Stocking" Free Pattern. I've included a large star shape in the pattern that can be decorated and sewn as gift packaging or holiday decor. Please refrain from using this pattern for commercial purposes.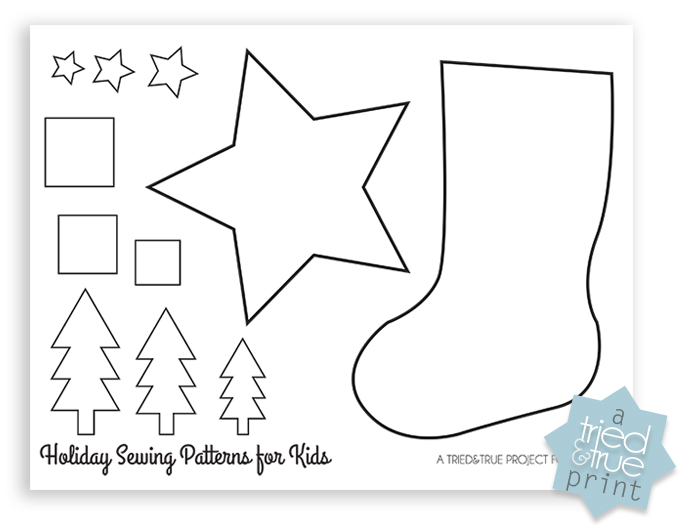 Step Two. Depending on the age and ability of your child, have him or her cut out the shapes. A great way to work on those scissors skills! Trace the patterns onto different colors of Oly*Fun and cut those out too.
Step Three. Apply adhesive to the back of the fabric and apply to stocking. I love how easy the Xyron Sticker Maker makes this step!
Step Four. Sandwiching the two pieces together, use the 1/16″ hole punch around the stocking edges. Use the lacing needle and yarn to sew shut. I left a large loop at the end so that it'd be easier to hang.
I love that this project works on a ton of great childhood skills like hand/eye coordination, fine motor, scissor use, direction following and so much more! The kids will love creating their own stocking and you'll love watching them sew. Hope you all enjoy this tutorial!