Charm Square Butterflies are a fun way to accent a custom pillow. Make a butterfly pillow that is easy sew and looks great using charm squares or your left over scraps cut down to size.   You can hand sew the butterfly body, machine sew or even use embroidery floss and beads for more detail.  If you are not familiar with the term Charm Squares or Charm Packs, they  are collections of 5″ x 5″ squares that you can purchase pre-cut or you can use your scraps to make your own.  You could also use Cakes or Layer Cakes that are pre-cut to 10×10 and cut them into quarters to get your 5×5 squares.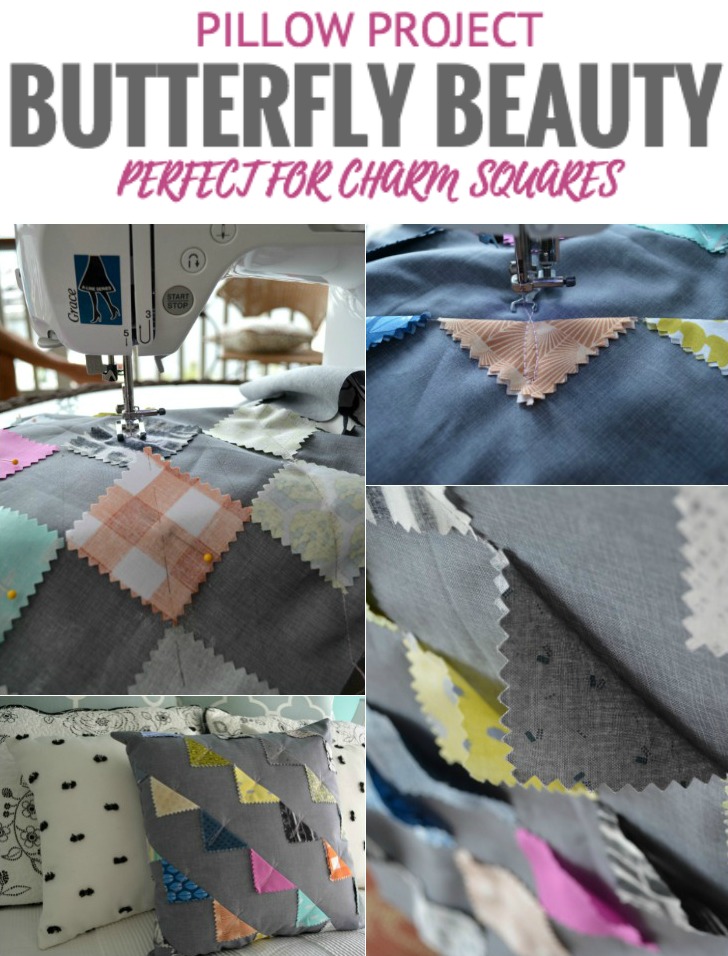 This post contains affiliate links to products I own, use and love.- Heather
Materials for Charm Square Butterflies DIY Pillow:
1 pack charm squares
half yard of fabric

Tools for Charm Square Butterflies DIY Pillow:
*Note that this project can be made in any size to fit your pillow form. Not only will the layer of batting act as a stabilizer for each fabric piece but it will help maintain a smooth outlook on your pillow. I add this to all of my pillow covers to extend their use.  To get the full instructions please visit The Sewing Loft where she provides the instructions and a visual tutorial for your use.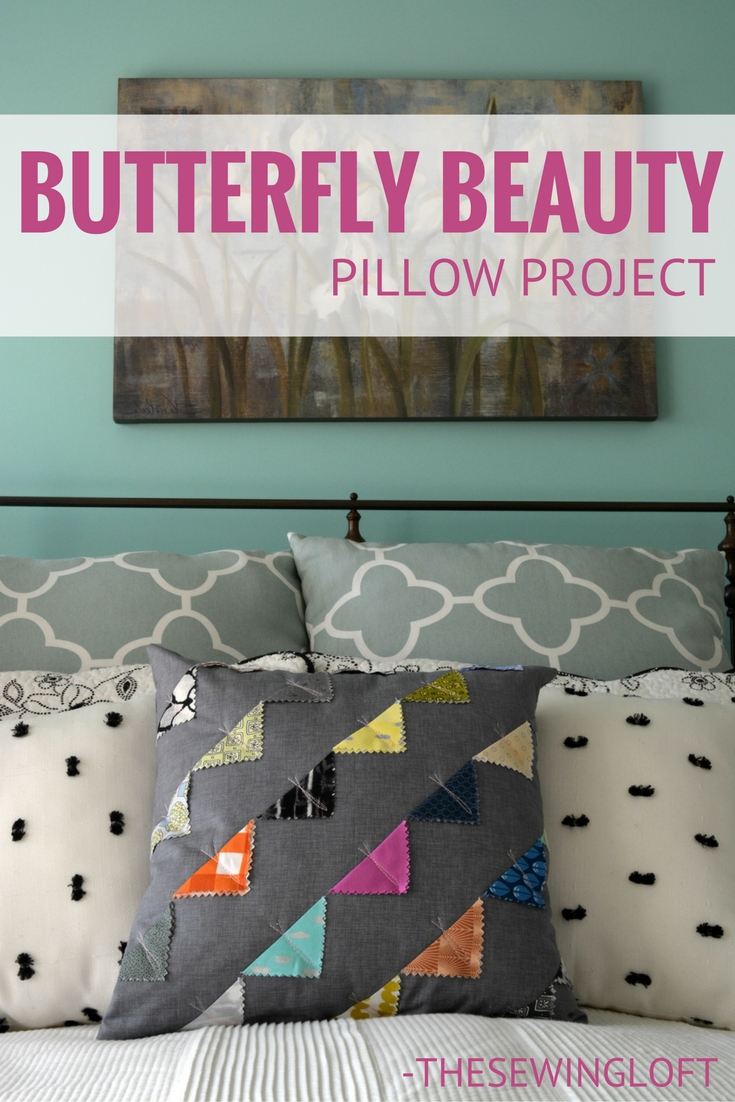 We just love the way it turned out! So the next time you see a pack of charm squares at the store, be sure to snatch them up and make something fun. Plus, let's not forget that projects like this are great for our scrap stash. Just cut your fabrics into charm squares and you are set! Make sure you check back for the next pillow Heather makes.