Create a carrier for your casserole dish.  You can take it to the next event and to use for a long time after.  Thanksgiving and the winter holidays often mean lots of pot luck meals.  I enjoy getting together with family and friends over the various holidays, and planning meals pot luck style makes it easier for everyone to relax and enjoy a home cooked meal.  To help you get your dish to the party in style, you'll want to make a cool cover for your dish!  Bellow are ten tutorials that will show you how you can craft your own dish tote.  You can make the covers seasonal or holiday specific.  Not only can you make one for you but they also make great gifts.  Out Shield and Solarize will go great on the inside to insulate and protect from spills.
Find the carrier of your dreams:
Pie  Tote
 That is pretty and functions as a trivet too.
Casserole Cover Tutorial
 – love the wood handles.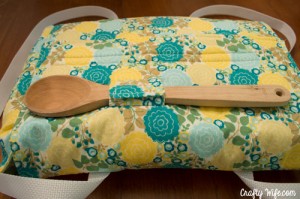 Carrier with Utensil Holder The spoon holder is a great addition.
DIY Casserole Carrier
 style abounds in this tutorial.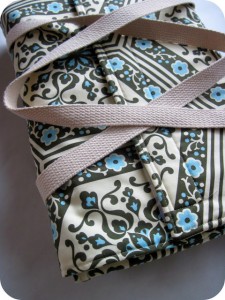 Insulated  Tote
 Insulation is good for long trips.
Machine Washable Casserole Co
ver Sturdy straps make it wonderful.
Canvas Handle
 is very durable.
Patriotic Carrier
 is perfect to show your pride all year round.
"Cozy Toter" 
is a fun round shape.
Quilted and Insulated 
  The quilting gives it a little extra detail.
Which casserole carrier design is your favorite?  With all the fun fabrics and designs available, there's no limit to what you can create!  These also make great gifts for the holidays, so you can try several of these tutorials out and make several different styles for the different people on your gift list. They might even make nice teacher gifts.