Candy corn craft ideas with CSI Project.  Plus we have a Rafflecopter giveaway for some fun Oly*Fun Material so you can create what ever you want.  You pick the colors too. Plus at the very bottom we have a recipe for candy corn cookies.  The CSI Project created three candy corn crafts to inspire you for the fall season.  The projects can go up in October and stay up though the Holidays.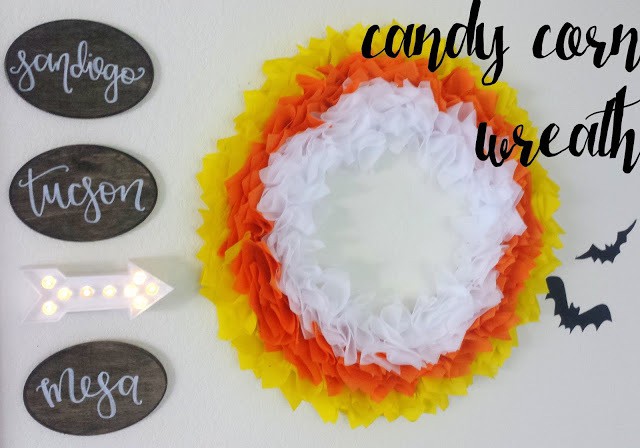 First up is a tutorial so you can make your own candy corn inspired wreath.   Simple squares make this an easy project to recreate at home.  You can have the kids help with the cutting.  Oly*Fun does not fray.
Next up is an adorably happy ruffled candy corn.  The Olyfun is a nice material to try ruffling on.  It is very forgiving and is easy to work with.
Learn how to make your own ruffled happy candy corn home decor with this easy to follow tutorial.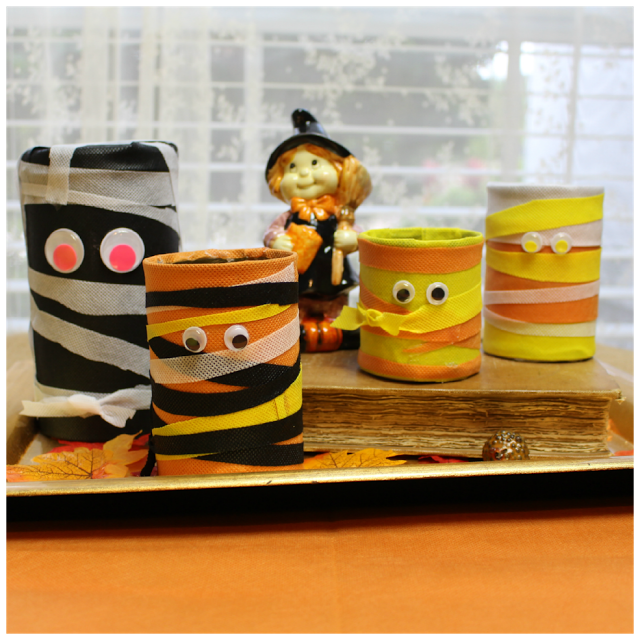 3 different projects and 3 different ways to decorate for Halloween. 3 different ways to use Oly*Fun Material!
We hope you are inspired. BUT….Get Excited!  Along with the CSI Project we  are giving away a
10 color assortment of Oly*Fun in Grab N Go craft packs  $30 value
The winner will pick the colors of their choice!  Look at all of those colors to choose from!
To enter the giveaway:
a Rafflecopter giveaway
As promised the candy corn cookie recipe.  The cookies are easy to make and taste great.  You would never know what the main ingredient is.  Lemon cake mix.  Yes, they are so easy to make you would not believe it.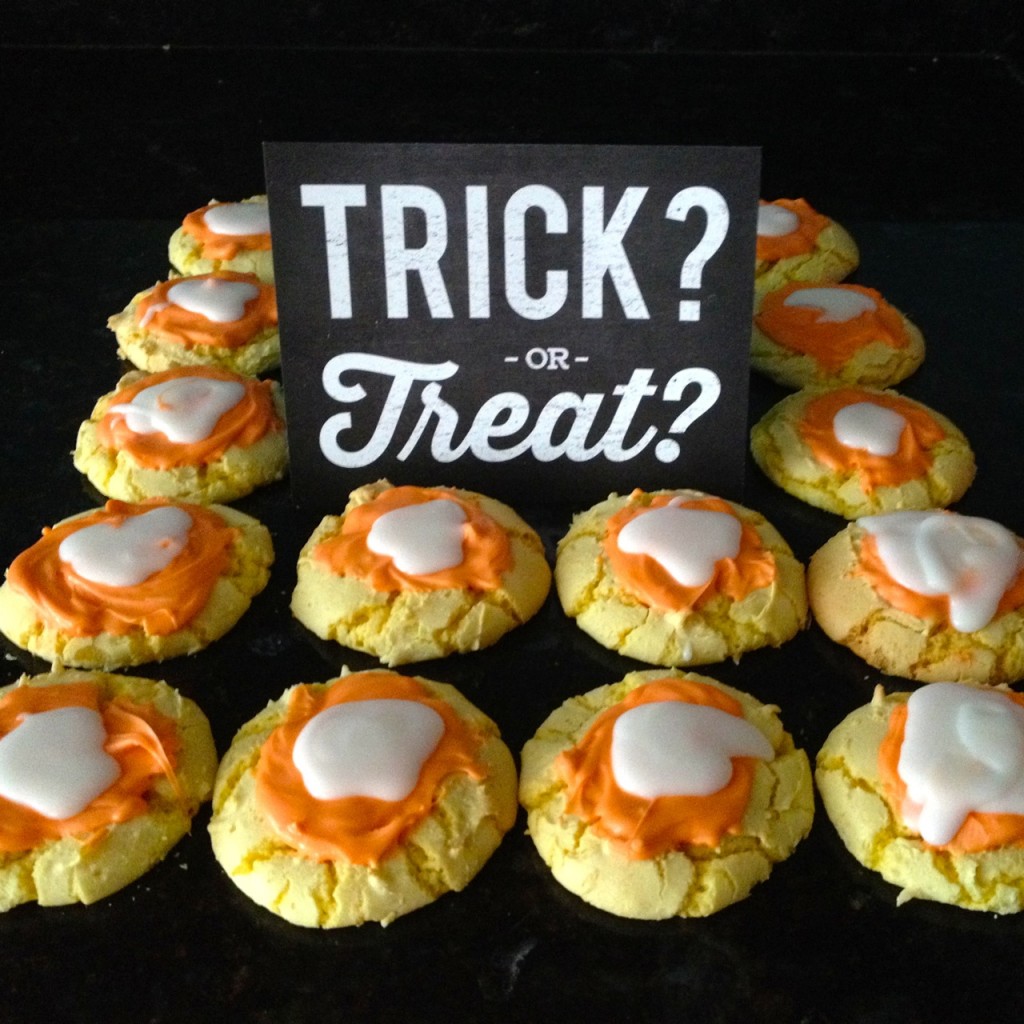 Lemon Cake Mix in a box
2 eggs
1/3 cup oil
tsp lemon juice
1 cup candy melts
1 tbsp lemon juice
1 cup powdered sugar
Mix eggs, oil, lemon juice in a bowl until all ingredients are blended.  Form dough into 1.5 inch balls and place on a cookie sheet.  Bake at 350F for 12-14 minutes.
Yes, it really is that easy to make Lemon Cookies from a cake mix
Melt the candy melts – I use a bottle in the microwave. Place a dollop on the cookies and spread around. Spread the icing around and let it harden.
Mix the powdered sugar with the lemon juice a little bit at a time until you have the consistency of glue.  Place a small dollop on the center of the cookies and let harden.