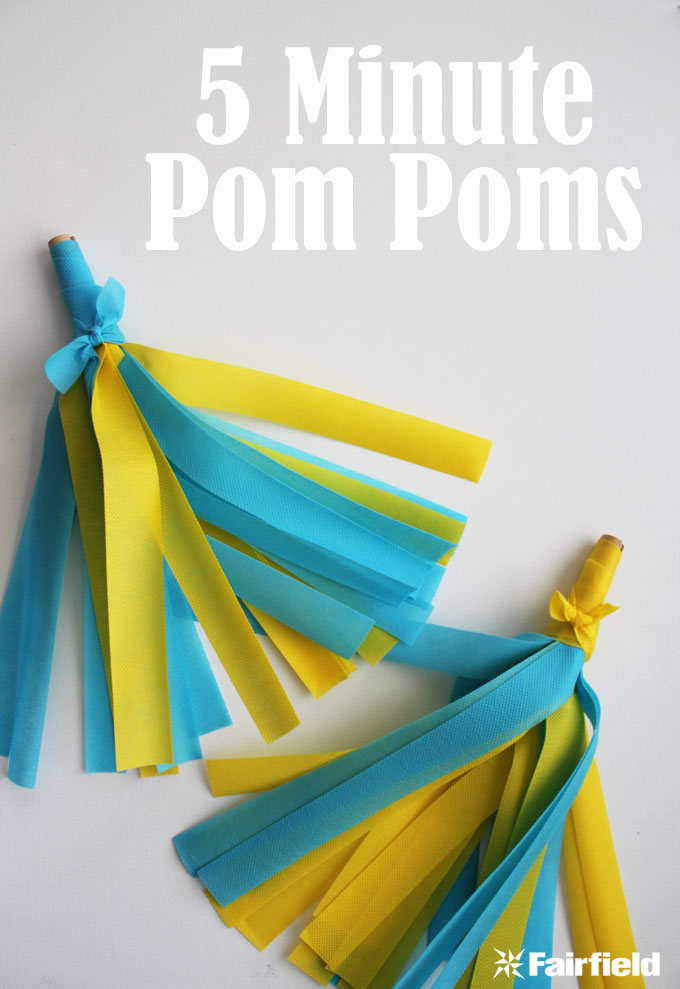 Fall is coming, and with it fall sports! Cheer on your favorite school or team with this simple no-sew craft! These Pom Poms take only 5 minutes to make, and you can customize them with your team or school colors!
To make your own pom poms you'll need:
Oly*fun in your chosen colors
Wooden Clothespin (the old-fashioned notched kind)
Rotary Cutter
Ruler
Scissors
Cut your Oly*fun into 1″ strips. For each each pom pom, you'll need 13 strips. If your strips aren't perfectly 1″ wide, don't worry – the texture of the pom pom will cover any imperfections.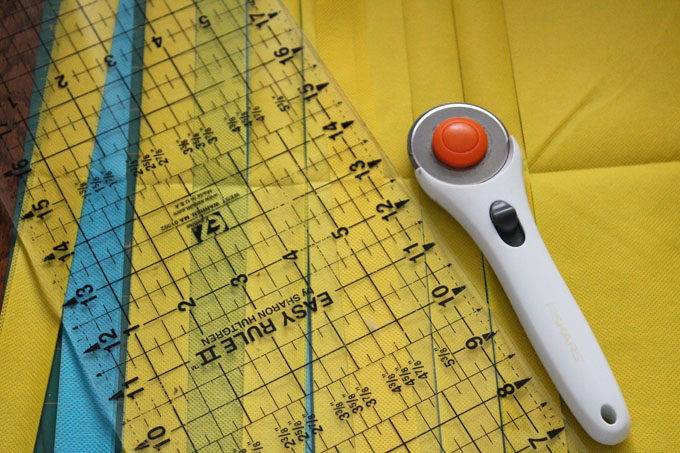 Make a stack out of 12 strips, putting the 13th strip aside.  Cut a notch in the center of the stack. The notch should be about as wide as the clothespin.
Put the Oly*fun strips into the notch on the clothespin.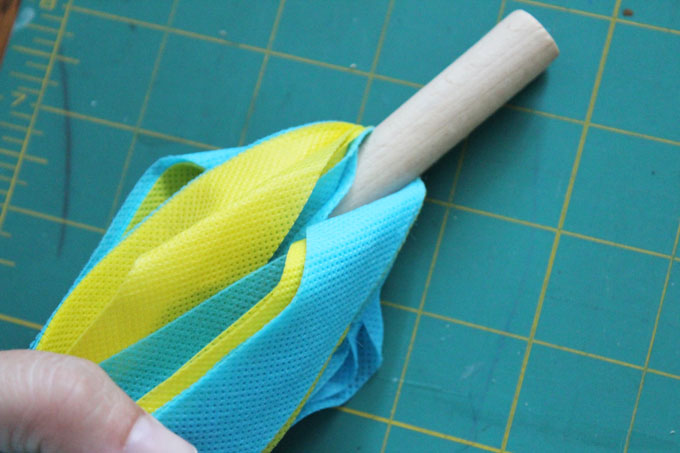 Wrap your 13th strip around the clothespin, leaving about a 4″ tail at the beginning of the wrap.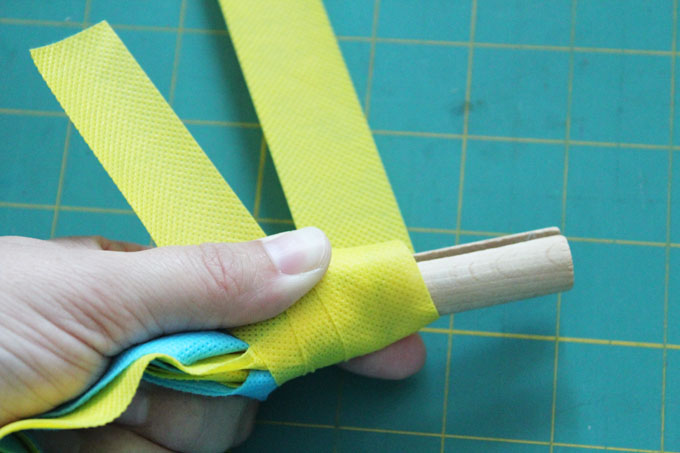 Wrap down to the bottom of the clothespin, then back up. Tie the two ends together in a double knot.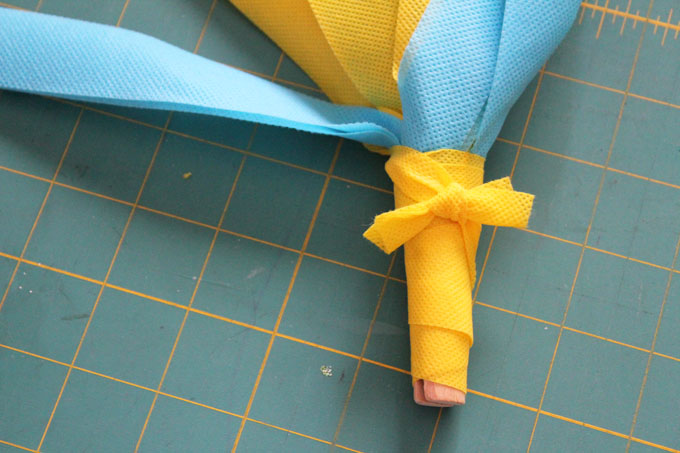 Your pom pom is complete! Whip up another, and another to outfit your whole cheering section!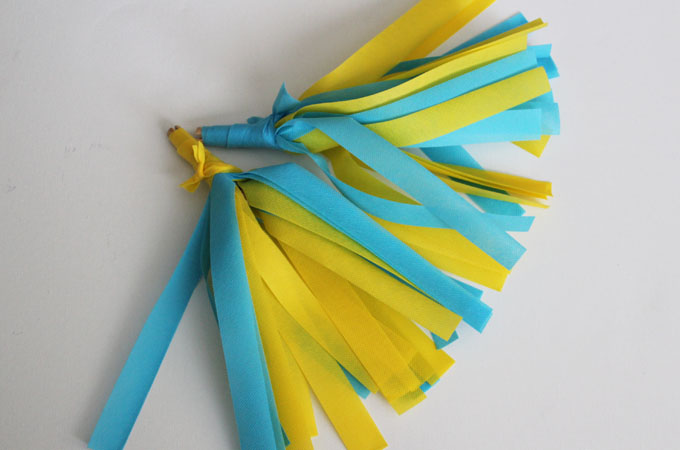 Oly*fun is the perfect material for this pom pom craft – it comes in lots of colors, is easy to cut, lightweight, and won't fray. These pom poms should last longer than you're team's winning streak!