Sewing stuffies is such a fun way to give a child a unique gift that they are sure to love.  My favorite animal was always a penguin and when given little penguin items I was always so excited. Today I've got a roundup of 15 different animal stuffies that have tutorials and patterns so you can make some fun little gifts for birthdays or valentines day for those special little people in your life.  When creating stuffed animals you can use our poly-fil to or poly stuffing beads to stuff them and give them the softest feel.
This Zipper Crocodile is so darling! I love how Sew Mama Sew used a solid green and a pattern green to bring these crocs to life.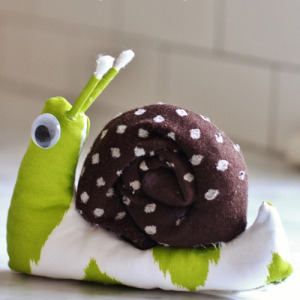 I love how Picklee created this fun Sock Snail!
This No Sew Sock Snake is a fun one to have the kids help with!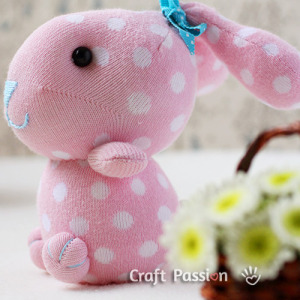 How darling is this litttle polka dot Sock Bunny?! I think she would be the cutest hiding in an easter basket!
This Loch Ness Monster is a toddlers dream stuffed animal, big and perfect for riding. 🙂
 I love this Stuffed Fox pattern, so darling and so cute in both gray and orange!
 Every baby needs a Stuffed Elephant!
When I saw this I just fell in love with it! This Sock Sloth is too cute!
How fun is this little guy? A Stuffed Squirrel is just what a little one needs in their stuffie collection!
I think if you put a bow on anything it makes it instantly cuter, am I alone? This Whale is darling but the added bow makes her over the top cute.
This Owl patter is simple and fun!
I'm in love with this Sock Penguin, like I said above penguins are my favorite 🙂
How fun is this cute little Dog?!
And lets not forget the cat lovers, this Sock Cat is so fun!