Magnolia Regional Medical Center Auxiliary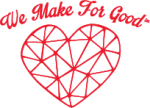 The Magnolia Regional Medical Center Auxiliary is an active group of hospital volunteers comprised of retirees from all walks of life. They currently have 39 active Auxiliary members who make "Comfort Pillows" to be given to hospital patients. Their project is named "Pillows R Us" Comfort Pillow Project. To date they have made over 4,000 pillows.
Jenni Daniel and the comfort pillow project committee meet every other month to make small 8 inch by 11 inch pillows that are distributed to their local hospital. Each pillow has a personalized tag sewed on that states "Compliments of the Pink Ladies". The surgery, medical and pediatric patients seem to really appreciate them.