It's back to school season! Having a comfortable place to read and do work at home is so important for student success, so I decided to create a dedicated space for school work. This boring old wood school seat got a major upgrade by simply adding cushion foam and paint! Check out how easy it is to add a cushion to a wood seat in this student desk makeover.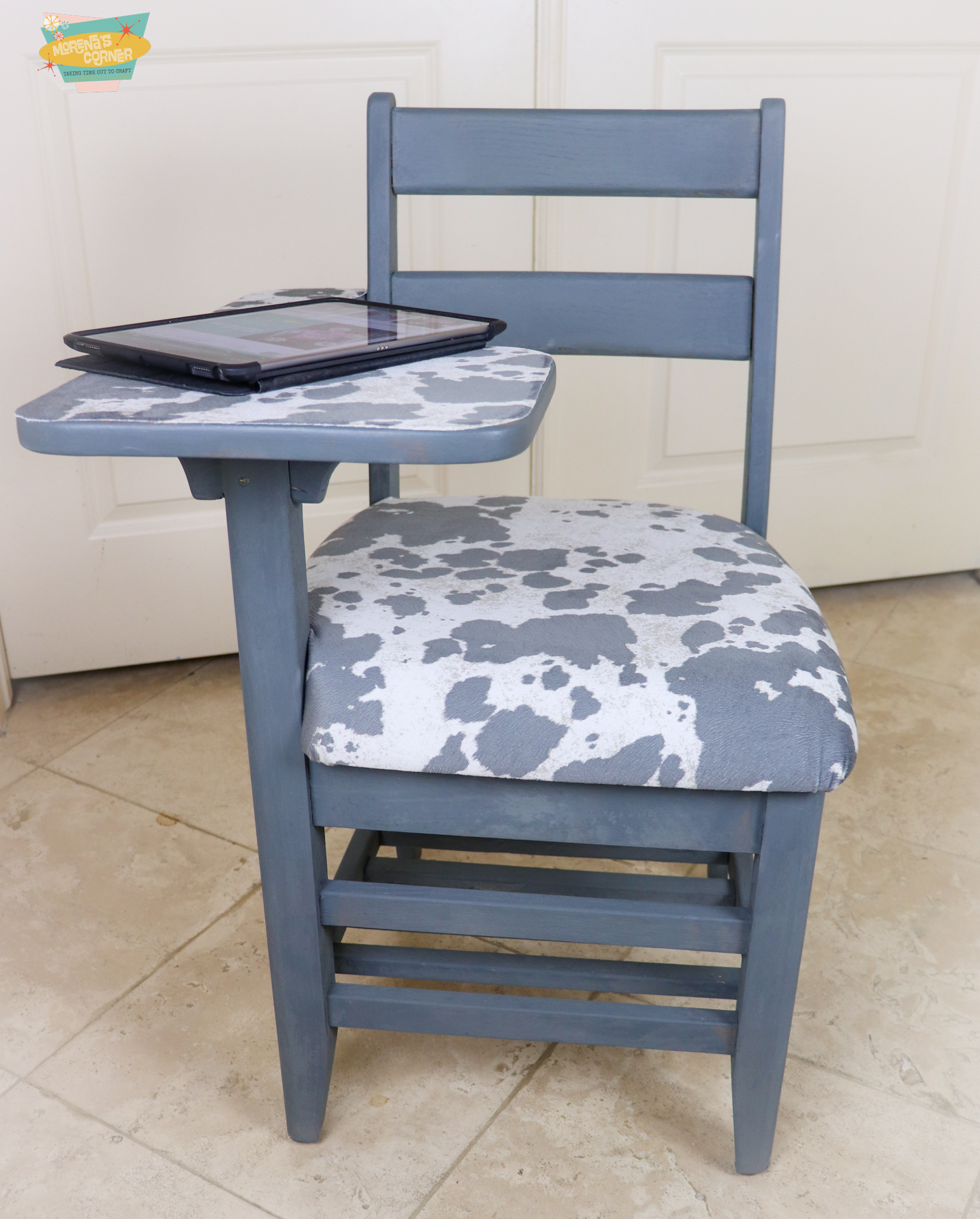 Student Desk Makeover Supplies
Thrifted Wood Student Desk
Cow print Fabric
Chalk Paint
Mod Podge Furniture Matte
I've created a very short video that shows you step by step how you can give a wood student desk a makeover. Scroll past the video for a brief written description of the project steps.
Student Desk Makeover Steps:
Wipe the desk down thoroughly with a damp cloth.
Flip the desk over and remove the screws that hold the seat base in place. Remove the seat base.
Place the wood seat base on the cushion foam and trace the shape onto the foam. Cut out the foam.
Place the fabric right side down on your work surface. Lay the cushion wrap on top of that, and the foam above that. Finally, place the wood seat base face down on the cushion.
Fold and staple the sides of the fabric and batting onto the base. Please refer to the video for detailed instructions and helpful tips.
Paint the chair using the chalk paint.
Use Mod Podge to add fabric to the desk top.
Set the seat cushion in place and use the screws from step one to reattach the base.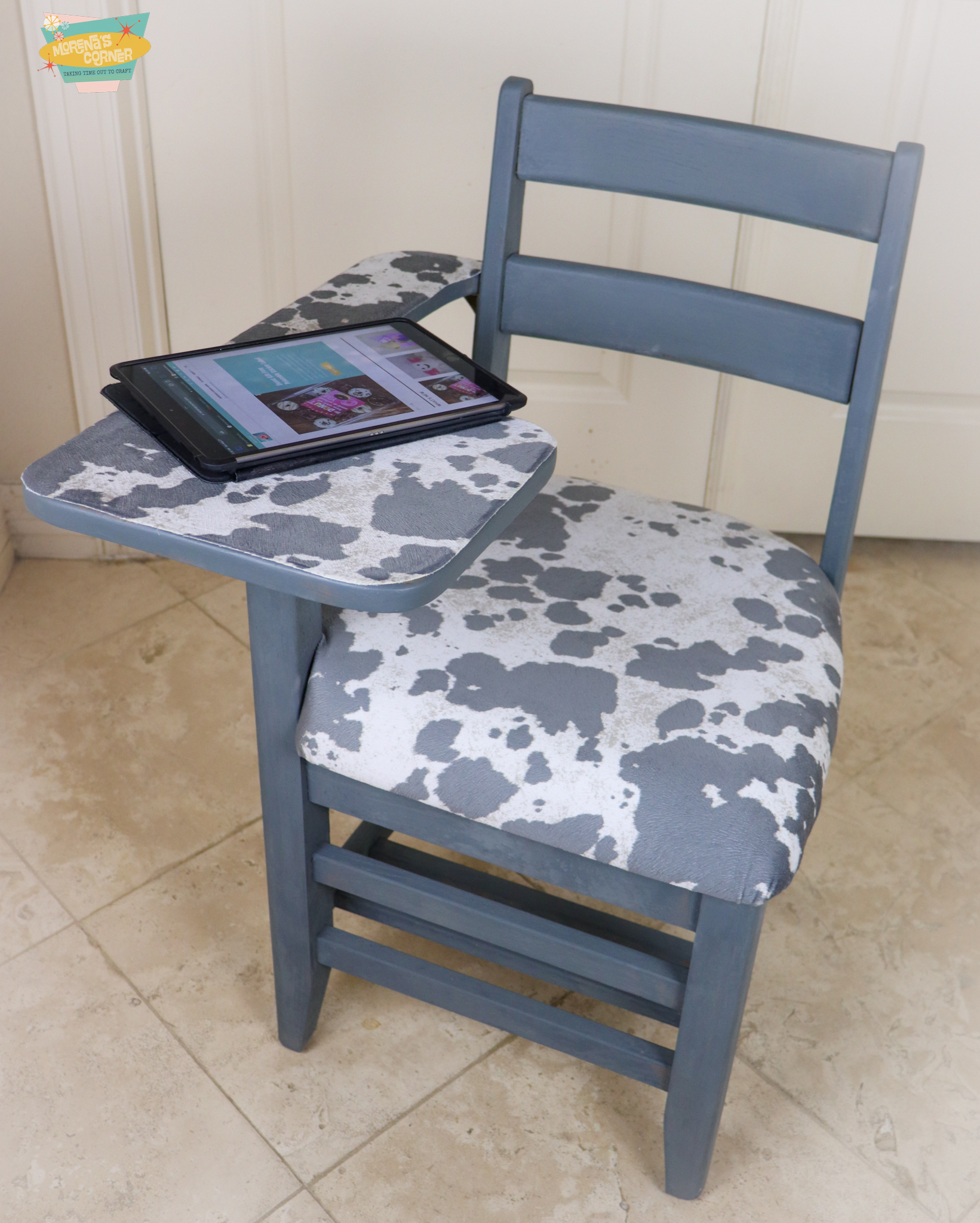 This beautiful student desk is so much more comfortable AND better looking now! It will be the perfect place to sit and read or to work at with your tablet or lap top. For more great back to school ideas, see our list of Back to School Projects made with Poly-Fil.