Happy Day My Stitching Friends, lets talk binding!
Heather here from The Sewing Loft back for our final monthly sit & sew session in the Starry Night Quilt Sampler series.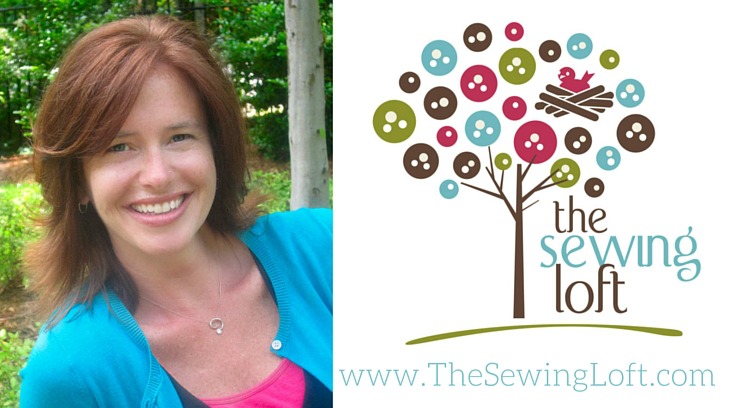 All year long we have worked block by block, piecing this amazing quilt top together and last time I walked you through creating the quilt sandwich and quilting on your home sewing machine.  I'd sure love to know what design you selected for your quilt.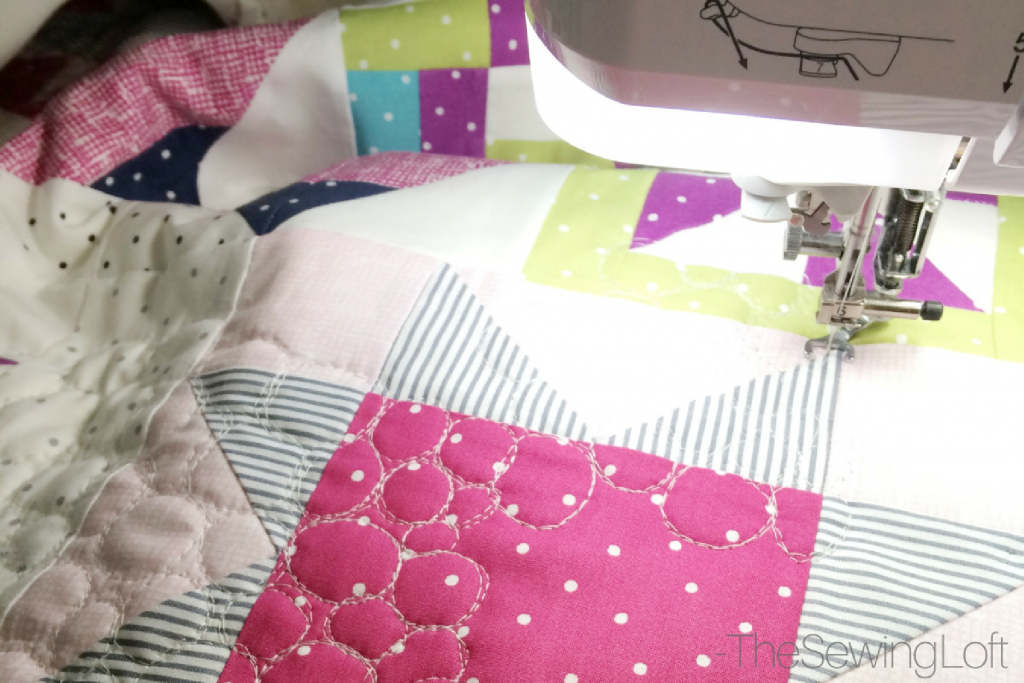 Now that your quilting is complete it's time for the final steps of squaring and binding.
Additional Tools Needed for Binding:
Self healing cutting mat, rotary cutter and rulers *
Fabric scraps
*Please note that if you added additional borders to your quilt top you may need a larger length binding.
SQUARING UP-
Lay your quilted sandwich on a large flat surface.
Using your self healing mat, rotary cutter and rulers; square up your quilt. * You can see that I used different rulers to achieve my straight line. The square ruler is perfect for creating a right angle.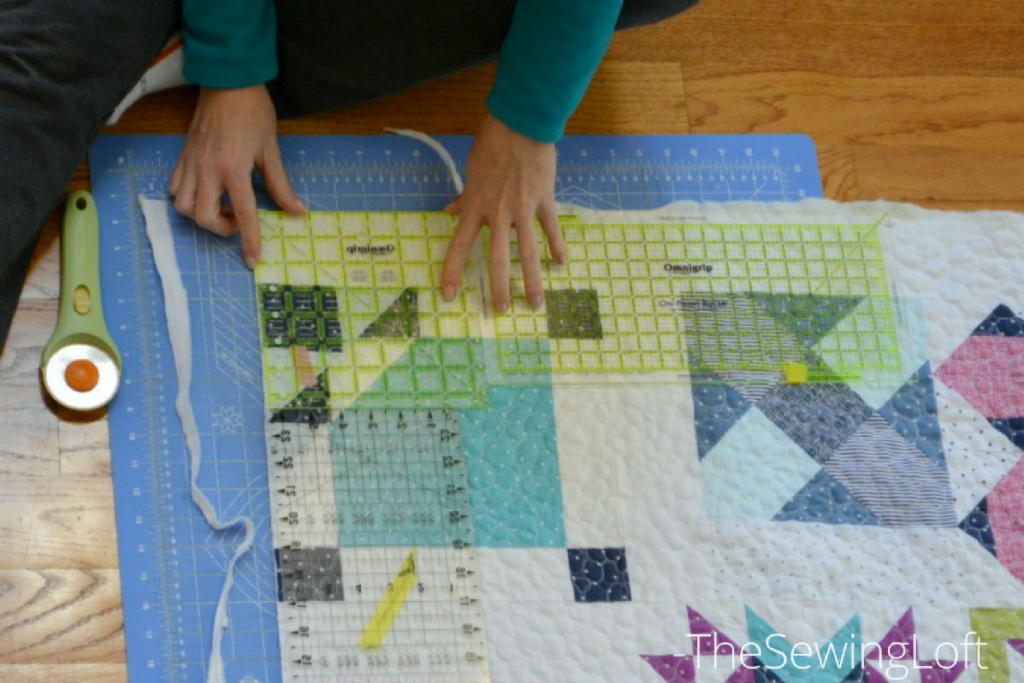 Binding Cutting & Assembly:
Measure along the outer edge of your quilt sandwich to determine the total length of binding; add 6 inches for extra good measure.
Cut fabric leftovers into strips 3″ wide to create binding. Stitch strips together; pressing as you go.
If this is your first time finishing a quilt, you may want to take a look at this article I wrote on binding basics. In it, I share tons of tips and easy to follow photos.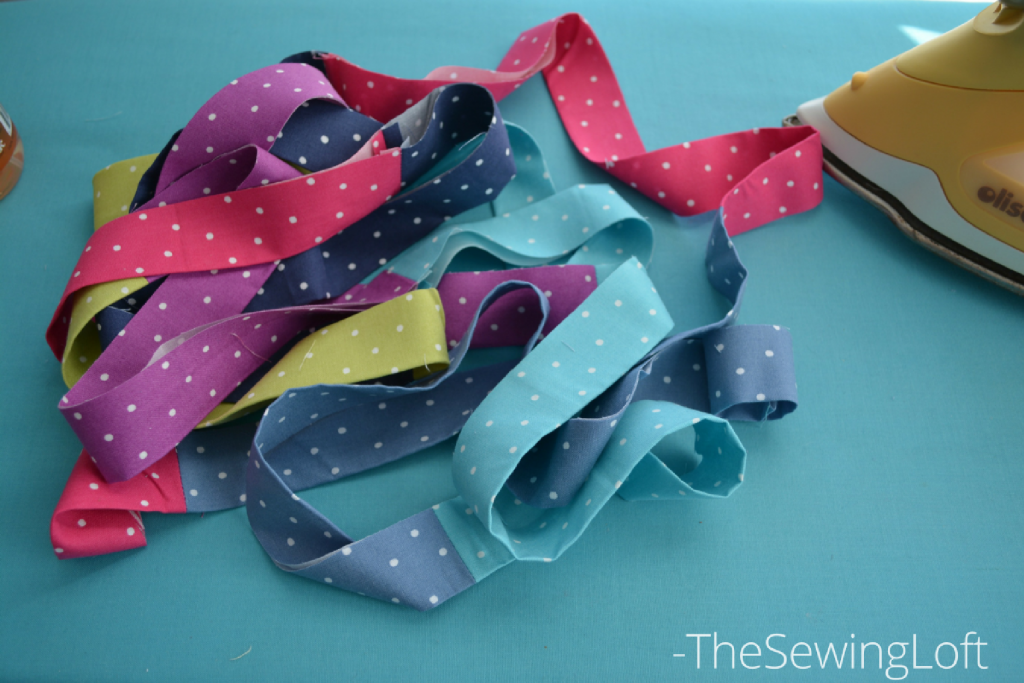 I like to attach my binding with my 1/4″ quilting foot with guide bar. The guide bar helps keep my seam allowance on track and makes quick work of the task.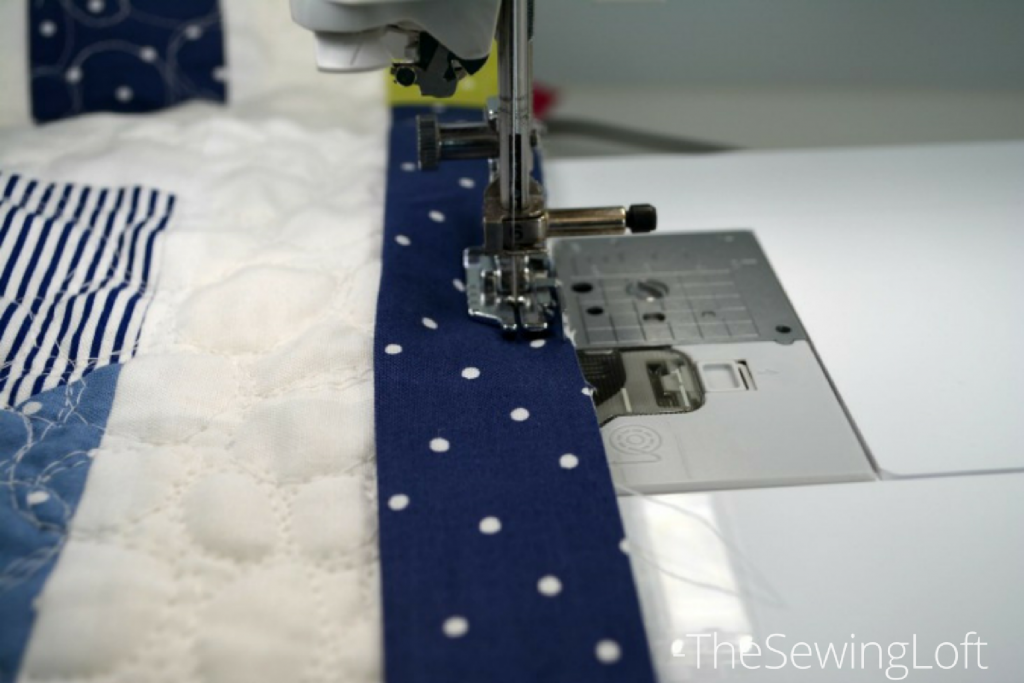 Clip your corners, fold your binding to the opposite side and pin in place for final stitching. You can  hand sew or machine stitch in place. *Note: I attached my binding to the back side and folded it towards the front since I finished my binding by machine. If finishing by hand, you will want to do the reverse for a cleaner outlook.
Once you have it finished, it's time to grab your favorite cup of Joe and cozy up on the couch with a good book.
Well, that's the end of our Starry Night Quilt Sampler. I'm so proud of you for stitching with me this past year and finishing! A big Thank You to Fairfield World for inviting me to the party with my block of the month sampler series. It has been a blast. Be sure not to be a stranger and come find me on social media. Not only do I want to see your finished quilts but I want to follow your sewing adventures!
Instagram | Facebook | Pinterest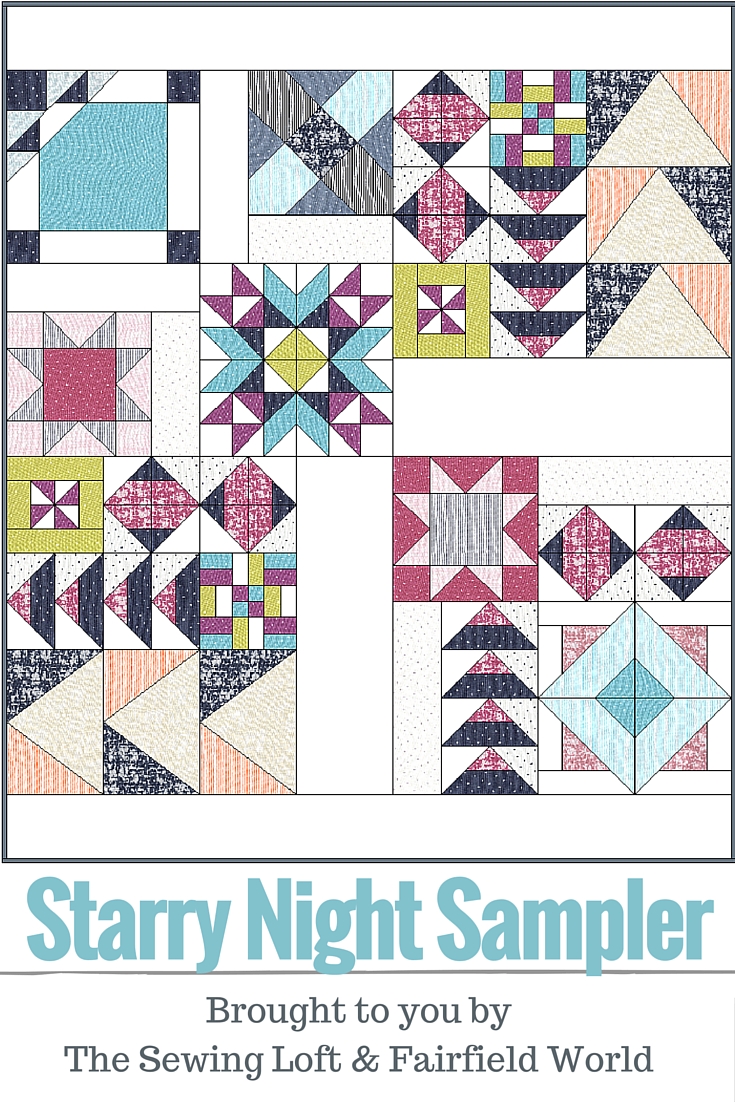 ps- For anyone just joining the fun, you can find the full series here because it's never too late to start a new quilt!