Hello, Hello My Stitching Friends!
Heather here from The Sewing Loft back for our monthly sit & sew session. Are you ready for block 9? We are down to the last 2 blocks of the series so if you need before you know it will be getting to that special part of "magic in the middle"!! I can hardly wait.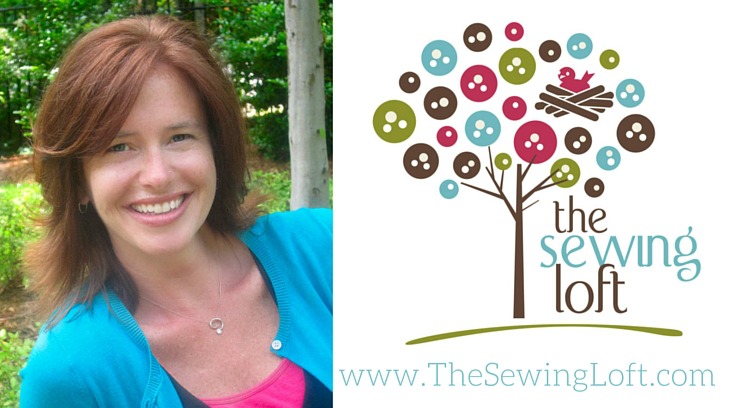 I'm not sure about you but now is about the time in my sewing projects when I get excited to hit the gas and finish things up. I'm not sure what it is but once that feeling of almost there kicks in, I want to stay up late, crank up the tunes and stitch the night away!
Block 9 – Four Corners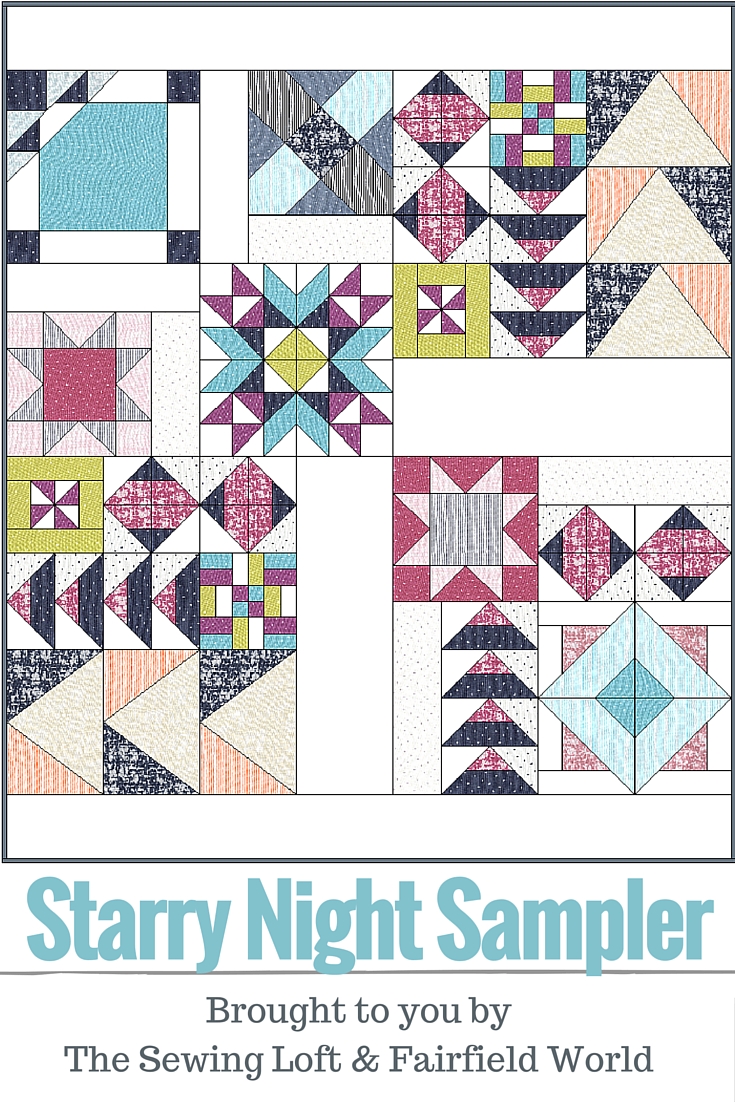 Block 9 is the Four Corners quilt block. Not only is this block super easy to make but it's made from our scraps!! Remember in block 7 Split Geese,  I mentioned saving your scraps? Well, this block is the reason why!
For those of you just joining the fun be sure to check out the full supply list and materials list before starting. To make it easy, I have created a printable download that you can get here.
Now, let's take a look at today's block 9, Four Corners, and get started.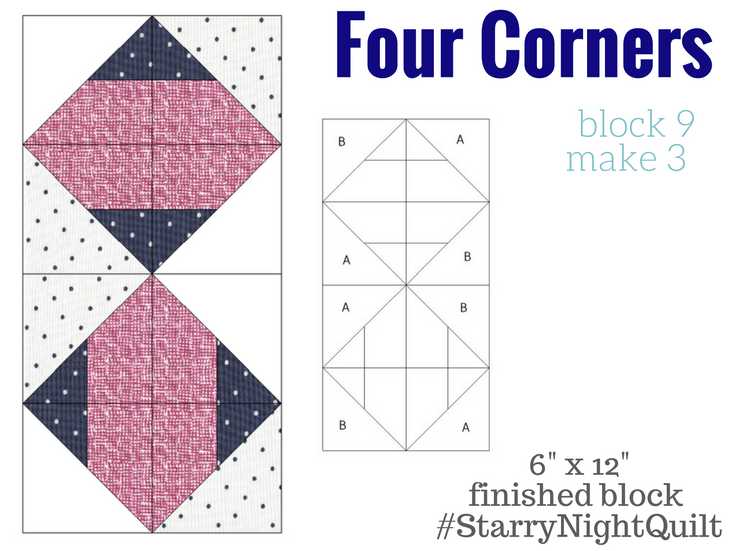 Cutting Instructions for Four Corners:
Cut 6 White 4″ Squares sub cut into 12 triangles (a)
Cut 6 Black Polka Dot 4″ Squares sub cut into 12 triangles (b)
24 leftover triangle pieces from block 7
**Cutting instructions yields 3 blocks.
CLICK HERE FOR PRINTABLE INSTRUCTIONS
Sewing Assembly for Four Corners:
You will notice that the sewing is fairly simple on this block. The main focus is matching our corners.
Sewing with a 1/4″ seam allowance join leftover pieced triangles from block 7 to (a) sub cut triangle right sides together; press. Repeat to opposite side and create 24 units that measure 3 1/2″ square.

Sewing with a 1/4″ seam allowance join HST's right sides together; press. Repeat create 12 units that measure 6 1/2″ x 3 1/2″.

Like I mentioned, block 9 is super easy! For more easy tips to help you achieve block success I've put together a few of my favorite tips here.
Remember, you will need 3 finished Four Corners blocks to complete the Starry Night Quilt Sampler.
Well, that's it for now. Don't forget that I'll be back next month with a last block in the Starry Night Quilt Block of the Month series. In the meantime, be sure to come find me on social media and share a few pictures of your finished block using #StarryNightQuilt as a tag, I want to see your blocks stitched together!