Hello, Hello My Stitching Friends!
Heather here from The Sewing Loft back for our monthly sit & sew session.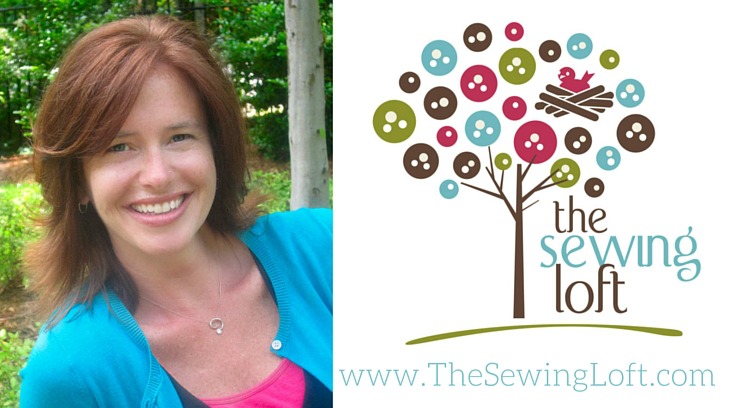 I'm not sure about you but the dog days of summer have had me looking for relief in the studio these days. I think that's why I'm so excited to get stitching on the next block of the Starry Night Quilt Sampler.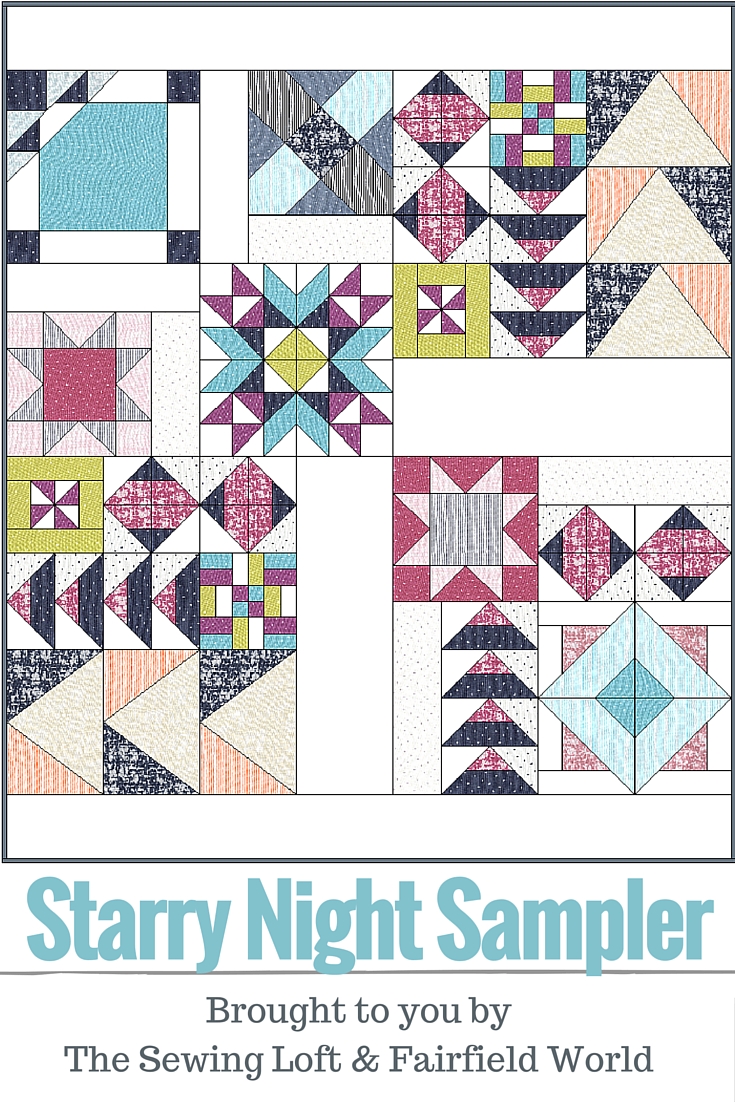 Block 7 is Split Geese block. This block is a variation of the traditional flying geese classic unit we explored in block 5. Since the Starry Night Sampler requires 3 full blocks of these pretties, you will notice a few large strips in the cutting section. Have no fear, this is not a typo and will help streamline your sewing.
For those of you just joining the fun be sure to check out the full supply list and materials list before starting. To make it easy, I have created a printable download that you can get here.
Now, let's take a look at today's block, Split Geese, and get started.
Cutting Instructions for Split Geese:
Cut 6 White 4″ Squares sub cut into 4 triangles (a)
Cut 6 Navy Polka Dot 4″ Squares sub cut into 4 triangles (a)
Cut 3 Indigo Polka Dot 26″ x 2″
Cut 3 Peony Net 26″ x 2″
**Cutting instructions yields 3 blocks.
CLICK HERE FOR PRINTABLE INSTRUCTIONS
Sewing Assembly for Split Geese:
You will notice that the sewing is fairly simple on this block. We use many of the
Now, as you were slicing away, you will have striped triangles left over from step 2, save them. We will use them later. For more easy tips to help you achieve block successI've put together a few of my favorite tips here.
Remember, you will need 3 finished 9 Split Geese blocks to complete the Starry Night Quilt Sampler.
Well, that's it for now. Don't forget that I'll be back next month with a next block in the Starry Night Quilt Block of the Month series. In the meantime, be sure to come find me on social media and share a few pictures of your finished block using #StarryNightQuilt as a tag, I want to see your blocks stitched together!