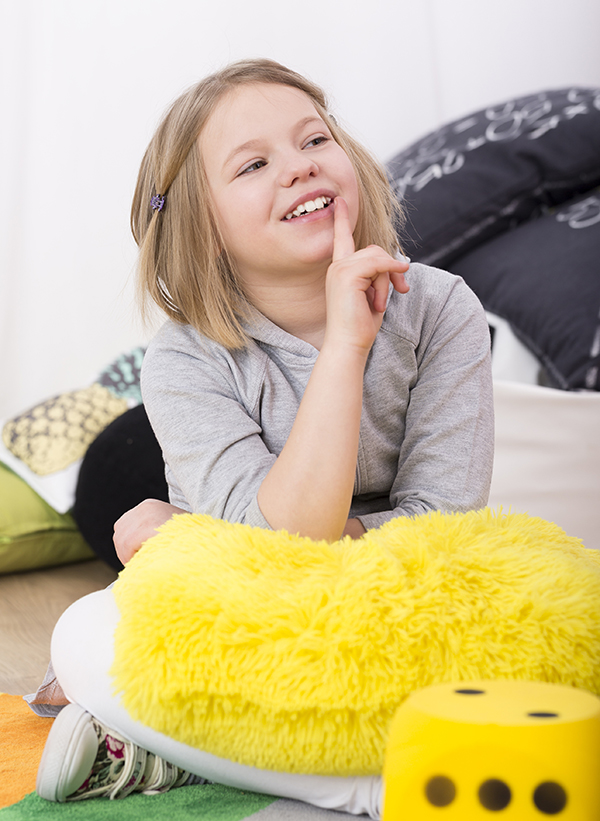 April is Autism awareness month, and it is the perfect chance for all of us to put our sewing and crafting talents to use to make projects for our friends who live with sensory issues. Fairfield's Poly-Pellets® Weighted Stuffing Beads and Poly-Fil® fiber are perfect for making sensory accessories such as weighted blankets, lap pads, vests, and scarves, which are known to help alleviate stress and anxiety as well as calm those with issues such as Autism, Aspergers Syndrom, and ADD. Thes items area also wonderful for creating items used in sensory play such as seek and find games, squishy balls, slime, stuffed animals and more.
Below is a collection of the many ways in which Fairfield Products can be used to create sensory accessories.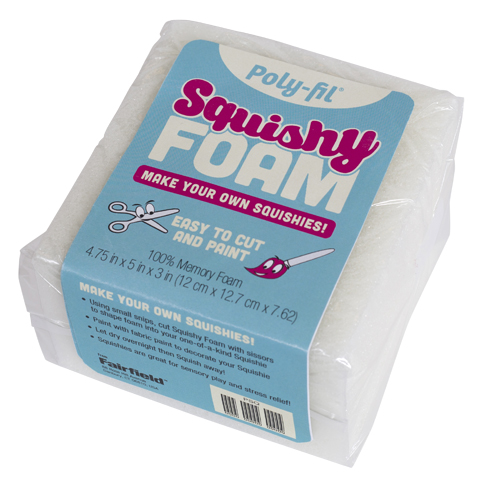 Squishy Foam is a super product for making your DIY Squishies.  This ultra soft and squishable foam is perfect for anyone who needs something to fidget with or looking for a stress relief in their hands that they can manipulate.
Squishies can also be a great way to use up your foam scraps. This tutorial from Morena's Corner provides some tips on how to make "Shopkins" inspired Squishies from your foam scraps.
These interactive sensory pillows are both a great sewing project for kids to make and a wonderful item to receive. Laura at Me and My Inklings shares how to make these adorable sensory pillows using Poly Pellets.
Laura shares another project on her site that is made using Poly-Pellets® and balloons.  These easy to make Emoji Stress Balls are great for kids who need to keep their hands busy.
Pieces by Polly shares an easy to follow tutorial for making your own weighted vests. She uses Poly-Pellets® to add lightweight to the vests.  The idea behind weighted vests, she explains, is that the pressure on the body is soothing and calming to the child, kind of like a big hug.
https://www.instagram.com/p/BOP8V6HBmW7/?utm_source=ig_embed
For kids who enjoy the texture of slime but don't want to get their hands dirty, place the crunchy slime in a baggy.  This way the slime can be manipulated without the mess.
A crash mat is an excellent item for kids with sensory issues and/or autism because the act of crashing into the mat provides lots of great sensory input. And Next Comes L, shares how she used a duvet cover to make her own affordable crash mat.  If you would prefer to sew yours, a combination of Fairfield's foam wrapped in comforting batting would help create a safe, soft surface to crash into.Wall pads are a great addition to any sensory room.  Tea Terri & Two explains how she transformed her son's room into a sensory room and how she made her own wall pads.  Fairfield's Cushion Foam would make great padding for any sensory room.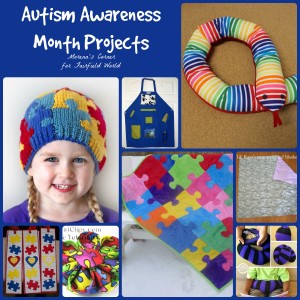 Two years ago we compiled a list of projects for Autism awareness month. Click here to learn how to make a sensory snake, a weighted blanket, a weighted lap pad, a stress relief mask, and a weighted belt.
Do you have any sensory friendly projects you would like to see us include in this list? Leave a link in the comments so we can check it out!