It's time for our outdoor spaces to come out of hibernation! My patio has literally been under wraps (with everything protected by waterproof covers) and I can't wait to make the space usable again. The weather is warming up and the flowers are blooming, so it's time to head outdoors and enjoy your porch or patio before it gets too hot. Follow these five simple steps to get your outdoor space ready and refresh your patio for spring.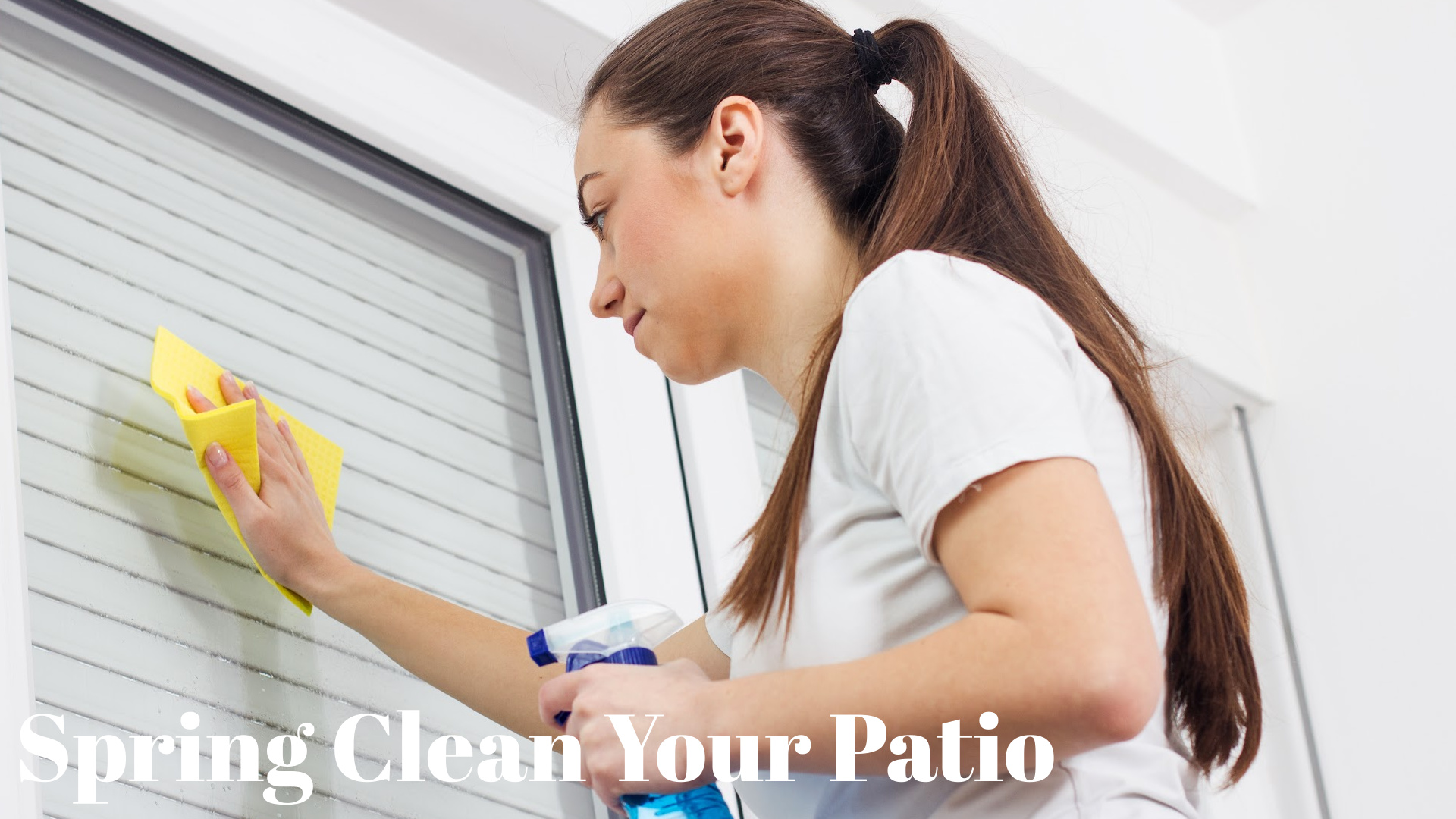 Spring Cleaning
The first thing you'll want to do is get rid of all the dust and grime that's settled in over the winter. In my area, pollen is a big mess maker, so I want to be sure to clear all that stuff away before I do anything else! A leaf blower is great for quickly blowing dust, leaves, pet fur and more off your patio. If you don't have a leaf blower, a broom will work just fine.
Music makes every task more fun, so crank up the tunes and turn this activity into a party! Use a hose or power washer to clean the floor and plastic furniture. Grab a bucket, sponges, and gloves to wipe down other surfaces. This is also the perfect time to check your furniture over to see what can be cleaned and what will need to be replaced.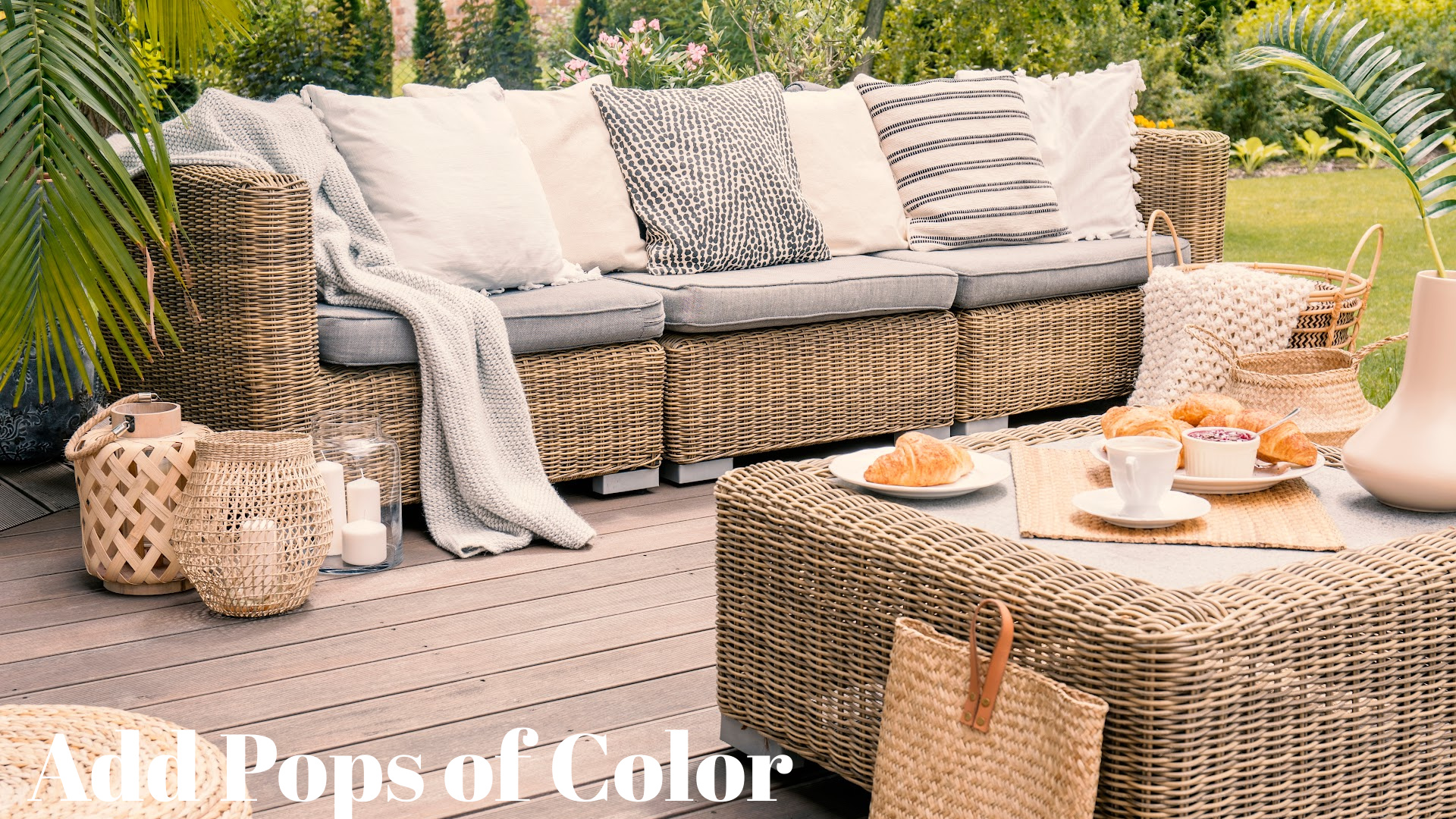 Add Pops of Color
Now that your spring patio is clean you can start to decorate! The fastest way to refresh any space is by adding pillows. The more, the better! Your best bet is to pair an outdoor pillow insert with removable covers. This will make it easy for you to remove and wash pillow covers as needed. Weather Soft pillow inserts are perfect for patios! At 18″ square they're the ideal size for store-bought pillow covers (or you can make your own!) Weather Soft pillow inserts have a water repellant shell, so you never have to worry about soggy, smelly patio pillows.
Furniture Refresh
Some patio furniture will need more than just a deep cleaning to look good again. Wood furniture might need to be polished or restained. Other items might need to be repainted. Cushions will have to be replaced every few years. Instead of spending big bucks to buy cushions in a pattern or color that you don't love you should make your own!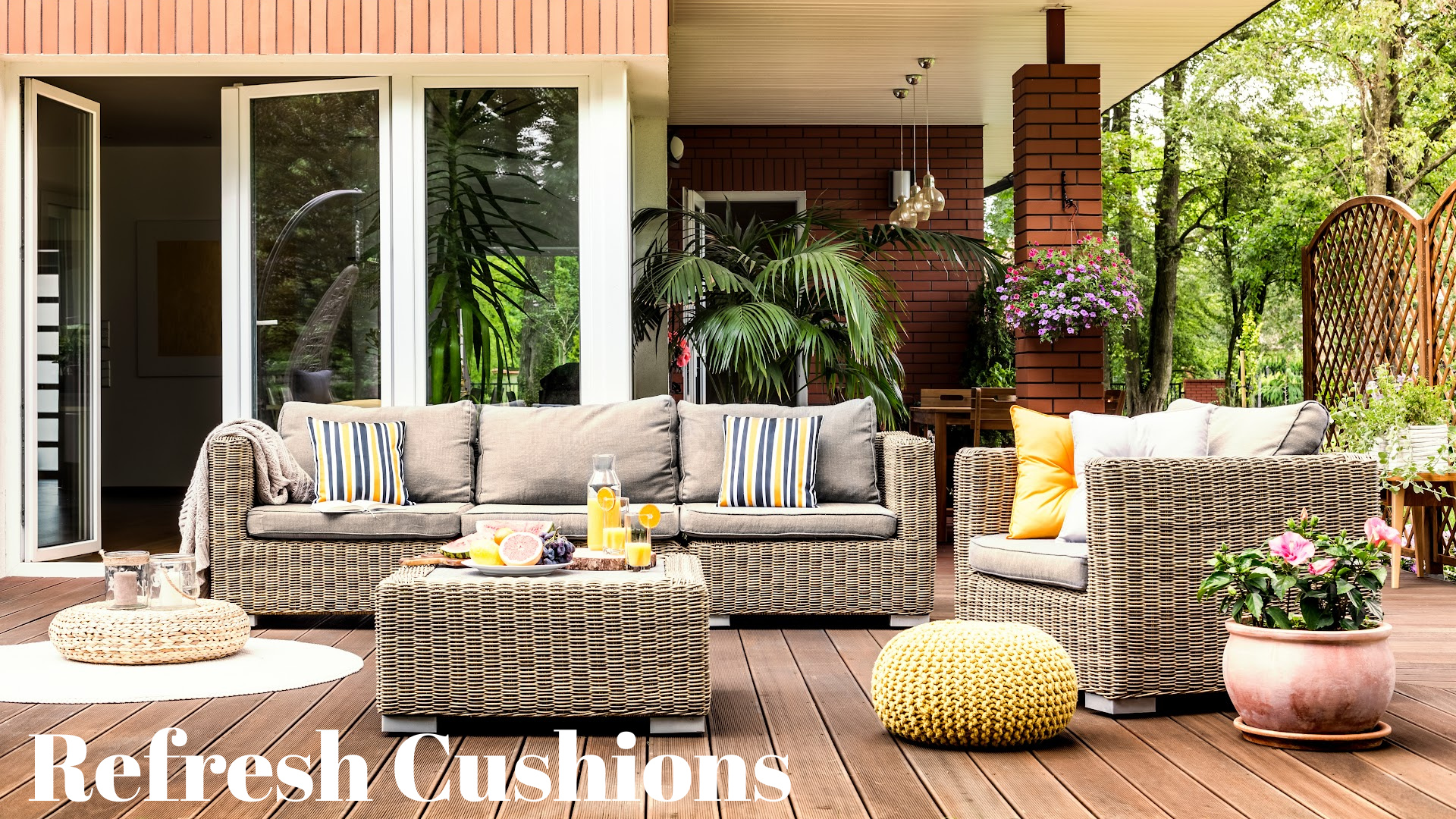 Don't let the idea of making cushions intimidate you…it's truly easier than you think! In a nutshell what you do is choose the fabric, cut the fabric, sew it, slide the cushion inside, and close it up. We even have a step by step tutorial to guide you through the process. Fairfield World makes cushion foam in a wide variety of sizes, so you can easily find the perfect piece for your project.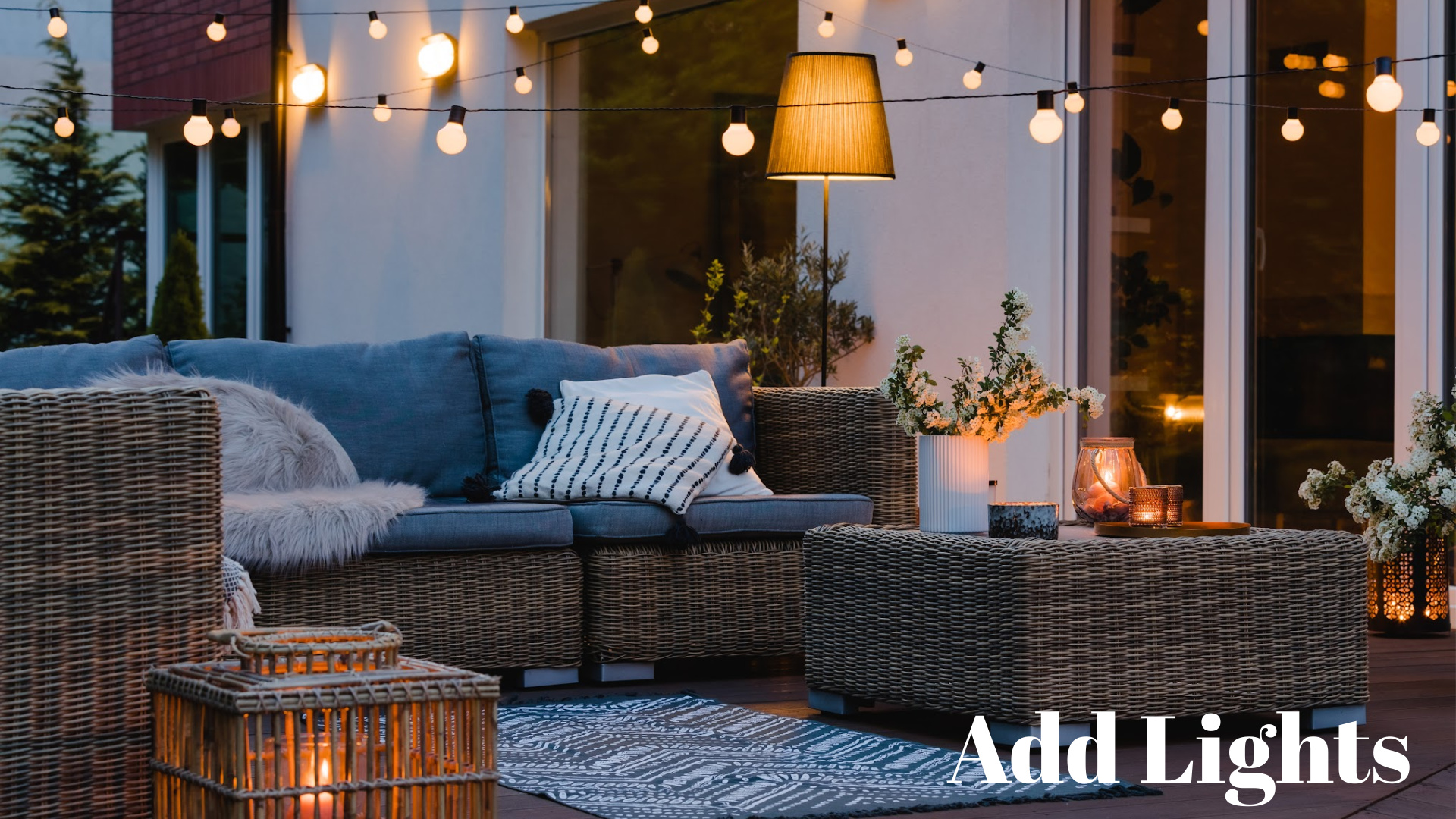 Walls & Ceilings
We spend so much time looking at what's right around us that we sometimes forget to look up! Depending on the space that you're working on, some things you can do to refresh your patio walls and ceilings for spring include:
knocking away cobwebs and insect nests on ceilings and walls
cleaning patio fans to remove dust, nests, and insects
replacing lightbulbs and/or updating light fixtures
repairing awnings
replacing umbrellas and stands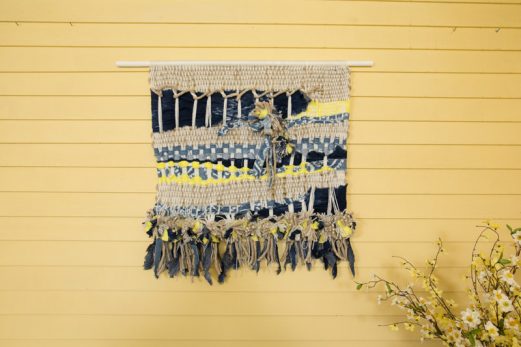 This is a great time to consider adding new lighting to brighten up the area. Patio string lights are a quick and simple way to create a festive, inviting atmosphere. String lights come in a huge variety of shapes and sizes, so you choose the style that fits your outdoor space. For enclosed spaces, brighten up walls with banners and wall hangings. If you're in the mood to DIY something, use scrap fabrics and dyed batting to make your own knotty and nice wall hanging!
Accessorize with Plants
Plants add life and color to your patio space, and they are a decorative accent that never goes out of style! You can plant them in beds, hang them, put them in pots, or do all of these to create a spring patio that is lush and full of greenery. If you don't have a green thumb you can always use artificial plants and flowers instead.
Choose low maintenance plants so you can enjoy the greenery with as little hassle as possible. Air plants are very low maintenance and come in lots of sizes and colors. You can quickly create decorative terrariums by filling glass containers with Poly-Pellets. These air plant terrariums can be hung or placed on side tables to bring your patio space to life.
These five simple steps will help you revive and refresh your patio for spring! Check out our project archives for more DIY ideas that you can make for your outdoor spaces.