Spooky Halloween Spider Webs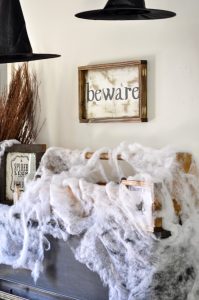 Adding spider webs to your Halloween decor is such an easy, inexpensive way to add a big statement! These faux spider webs are made from Poly-Fil Extra Loft quilt batting. I picked up the Craft Size and it was the perfect amount for my project.
There's a few reasons to really love this quilt batting for a project like this:
It isn't messy. Crazy right? It looks like it would make a big mess but it doesn't!! This material is high quality and it holds together nicely, even after tugging/ripping it.
It is soft and flowy looking. It doesn't require a lot of tweaking once you place it. Mine fell just how it should.
It is reusable! I rolled it all back up and stored it in the bag it came in! That's a win.
With just a little pulling and tearing, you can have this quilt batting looking spooky in no time!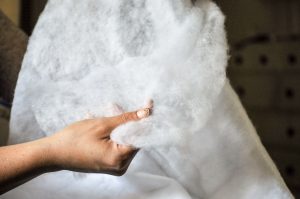 For a step by step tutorial, head on over to Clover Lane Blog.
What you need to make this project