It's potluck season! Whether it's an informal get together, a school or church event, or a holiday get together, lots of us will be toting side dishes and desserts around. Show up in style and carry your dish safely with these casserole and pie carrier tutorials. These projects also make great gifts, too!
Casserole Carrier Tutorials
Even if you aren't making a casserole, these carriers are perfect for safely moving hot dishes from one place to another. As an added bonus, these carriers will help you remember to bring your dish or pot home at the end of the evening! Quilted carriers are great insulators, but they become even more effective when you line them with Solarize liner fabric. This unique insulating fabric creates a thermal barrier that keeps things hot or cold. The pre-packaged craft pack is perfect for these casserole carrier projects. Here are a few fun casserole carrier ideas that you can make with Solarize liner fabric.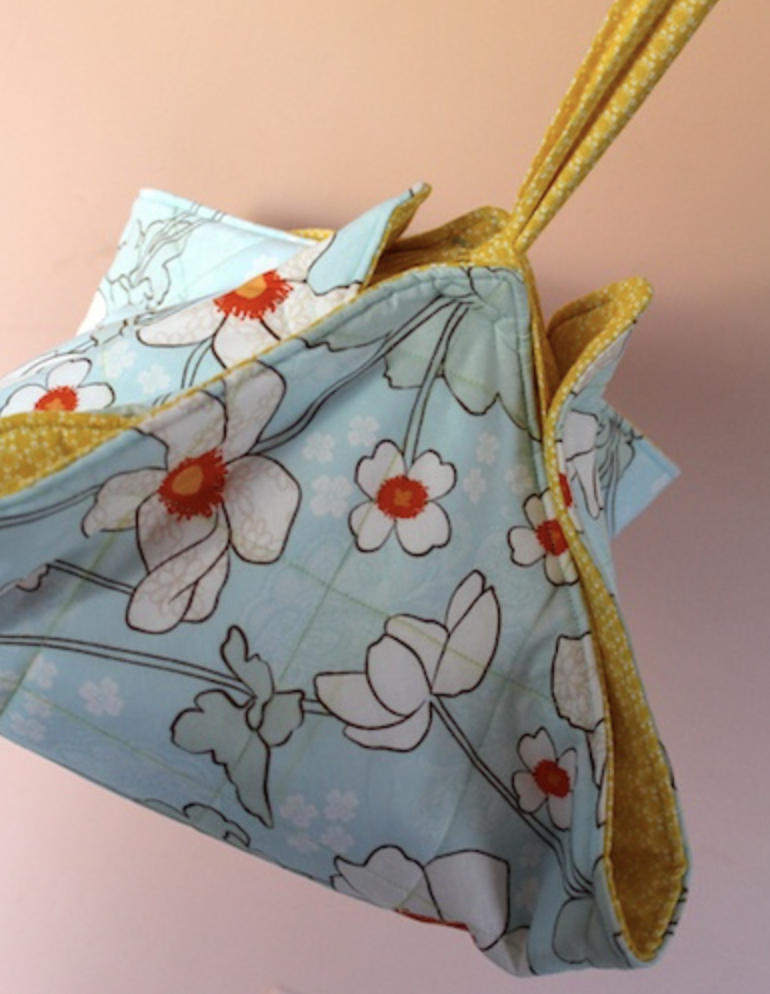 If you're a visual learner, this video tutorial is perfect! Watch and see how you can make your own dish carrier for yourself or to give as a gift this holiday season.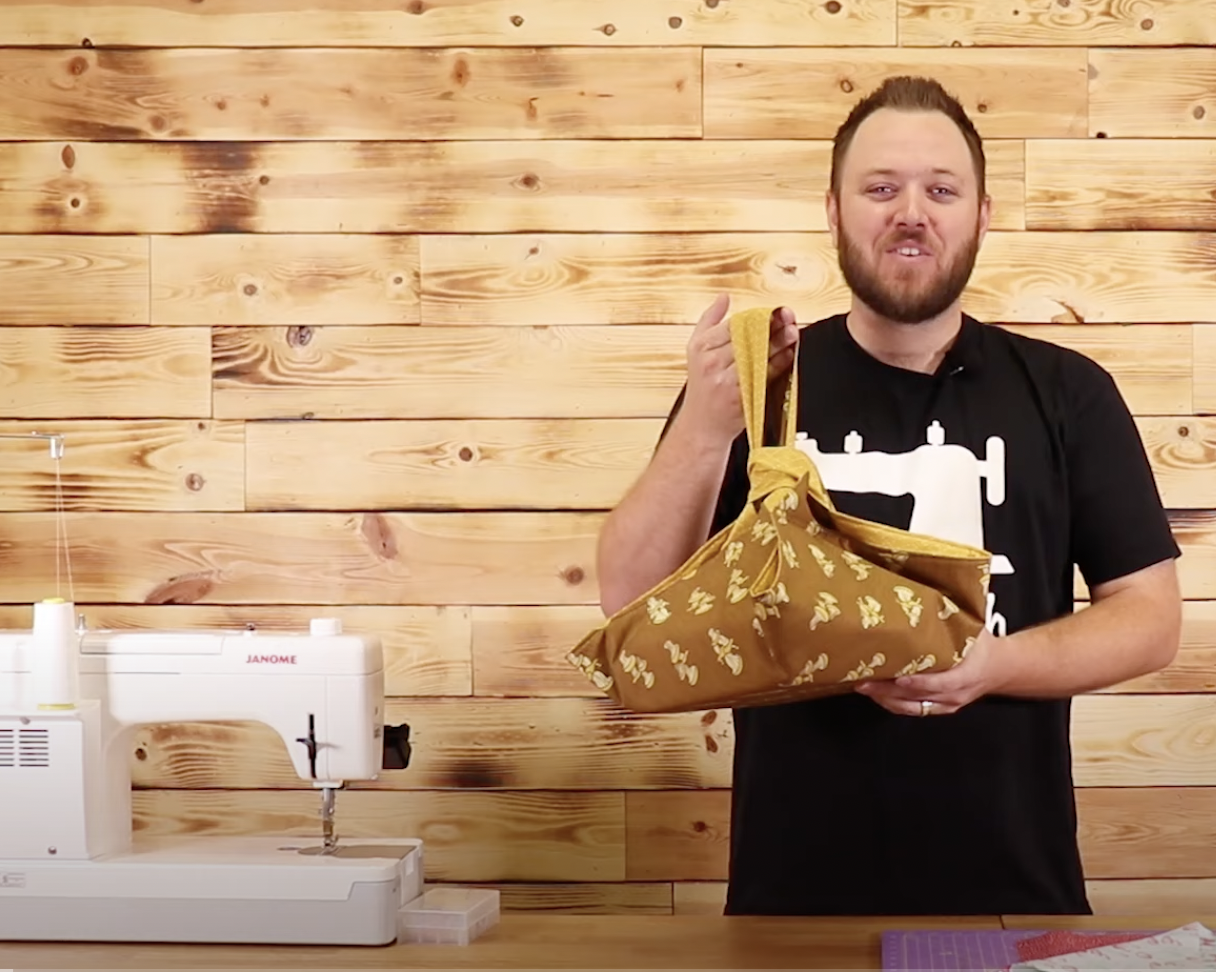 Insulated Carrier with Free Pattern
This video tutorial teaches you how to make an insulated carrier with loops instead of ties. You simply slip one loop through the other to close the carrier and create a handle for toting your dish around. Check the video description for the link to the free pattern.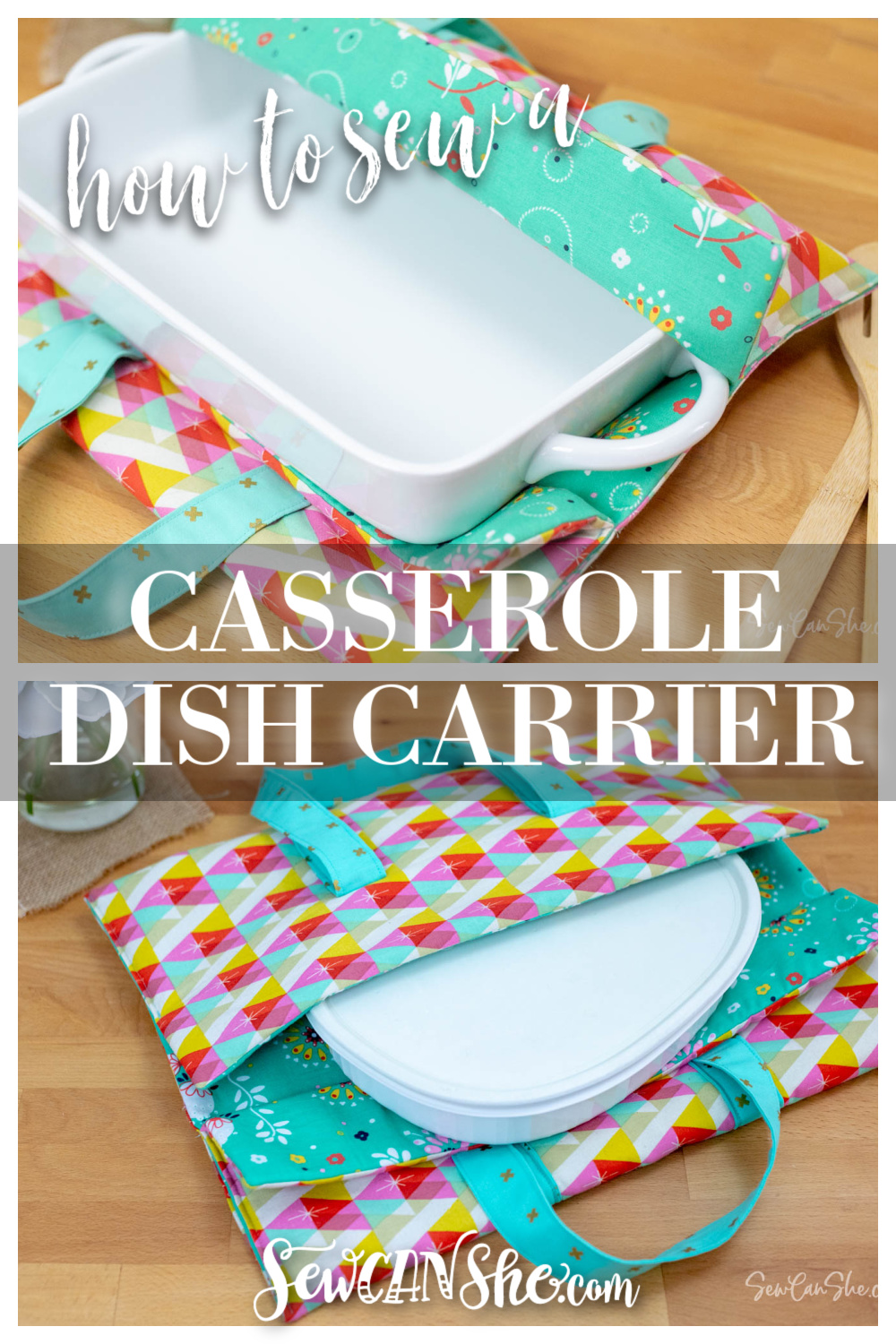 This cute carrier holds the dish a little more tightly than the first two projects I shared. It also has two handles instead of one, which is perfect for larger or heavier casseroles.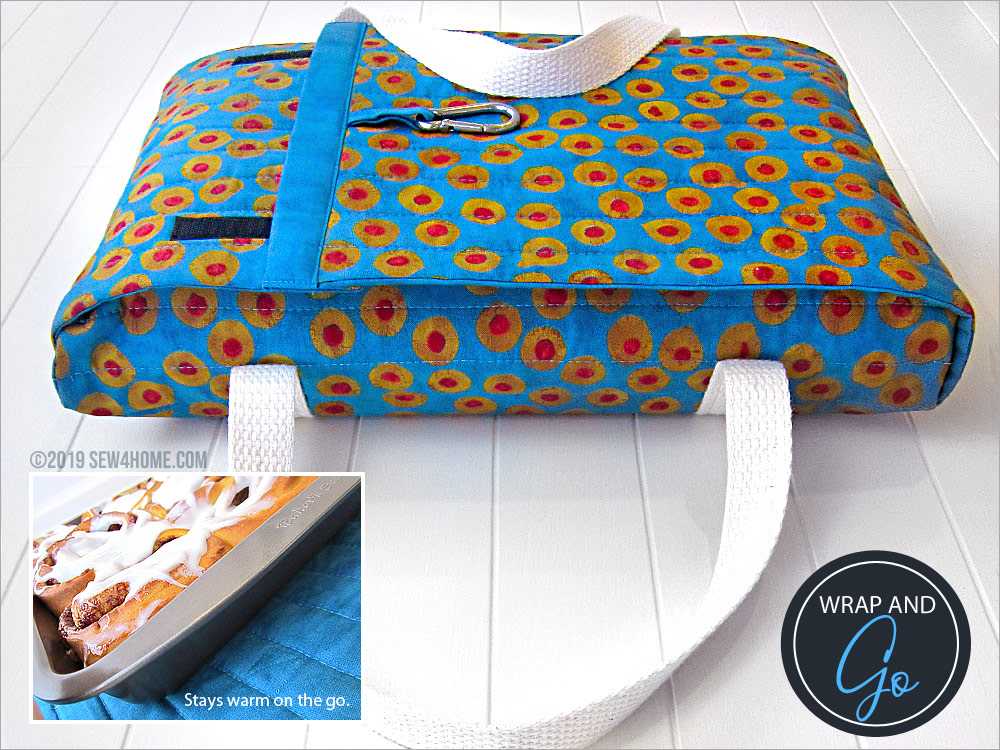 This awesome design is made to fit a 9×13″ baking pan, but you can adjust it easily for other sizes. I love the clip and pocket options so you can travel with baking mitts and serving utensils! This practical design would be perfect for a handmade hostess gift!
This beautiful project offers a ton of support, thanks to the inclusion of a craft wood base and dowel rod handles. To make this carrier washable you can use Stiffen Fusible Interfacing instead of a wood base. Stiffen™ is an extremely sturdy material that bonds to other fabrics and creates a rigid material that is washable.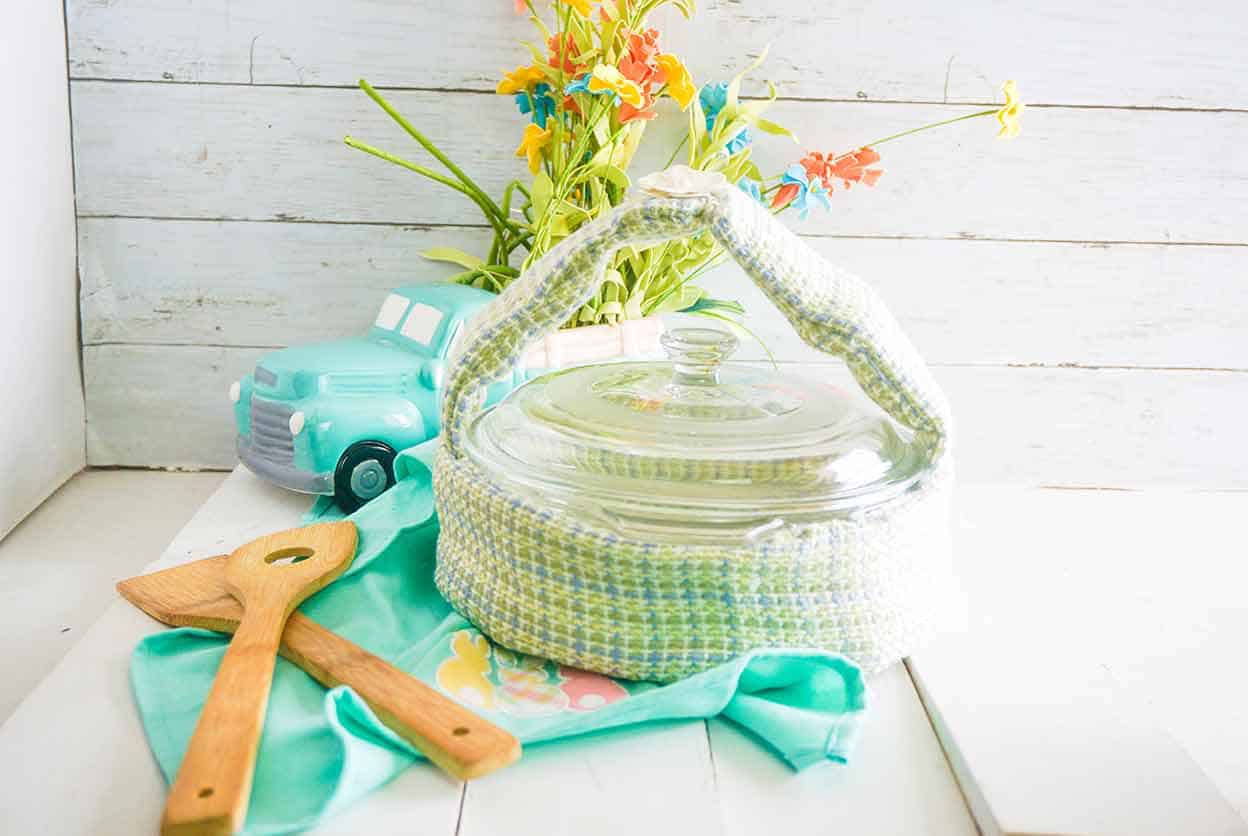 This pretty idea is round instead of the usual square design, making it unique and a bit unexpected. It's perfect for Corningware, and the fabric choice the designer used reminds me of an Easter basket. What a festive way to carry a dish to an event!
Pie Carrier Tutorials
Celebrations call for dessert, and these pie carriers will make toting your baked goods to the party a breeze! Solarize is still a great option if you're transporting chilled desserts (cheesecake anyone?) Another great option for these DIY sewing projects is to add Shield Liner. This PUL fabric creates a moisture and allergen barrier that makes it easy to keep your carrier clean if anything spills or drips on it. Check out these cute and easy to make pie carrier tutorials!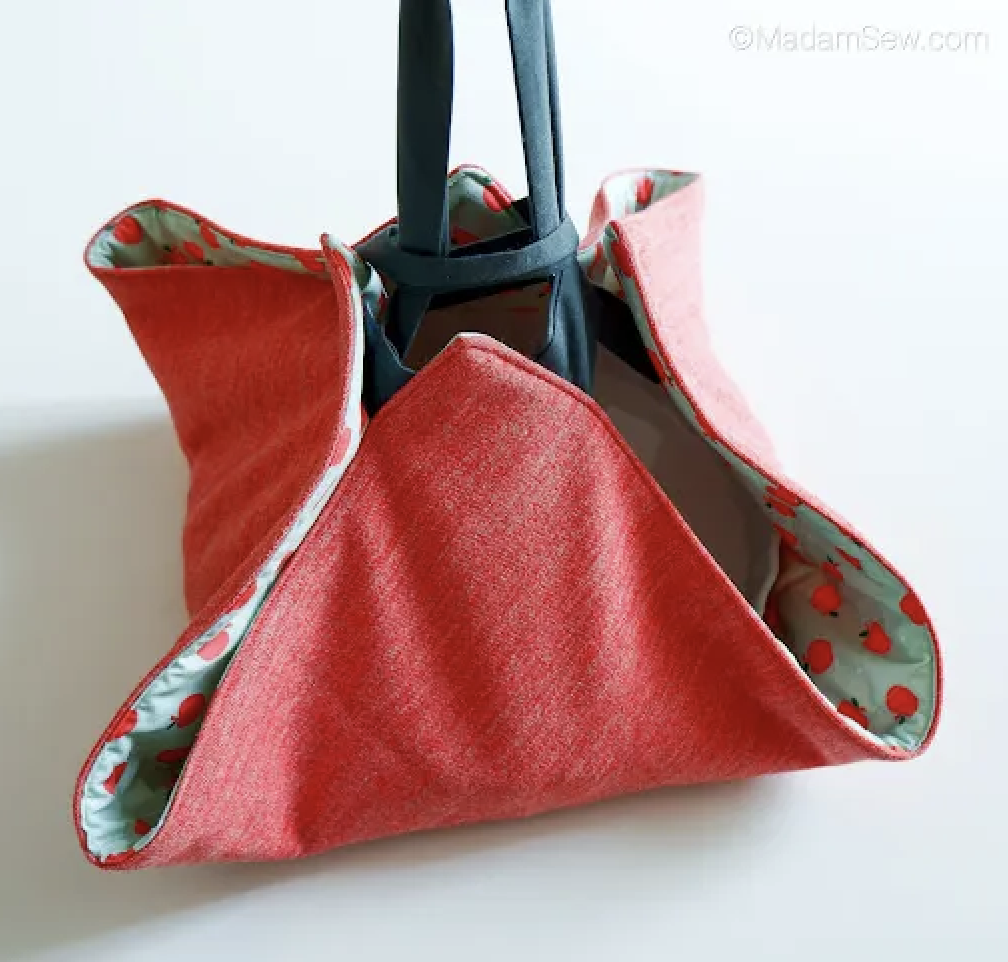 This easy to make design is very similar to some of the casserole carriers listed above. This project is a great sewing idea for beginners!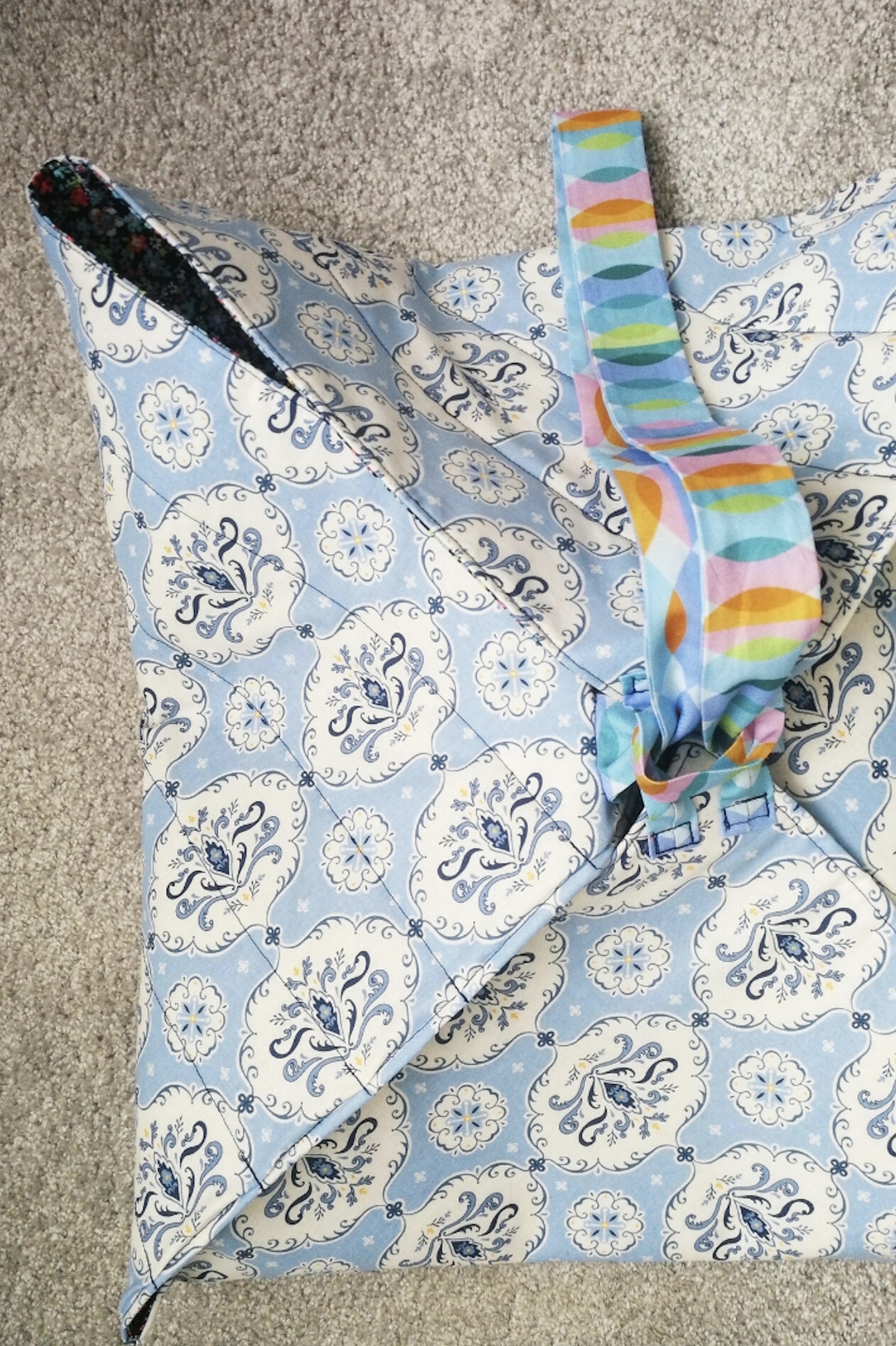 This pretty project uses fabric loops on the corners to help close the fabric pie carrier up with. Who wouldn't love to see you show up at their event with a delicious pie wrapped up like a present? The loops make it look like there's a big bow on top!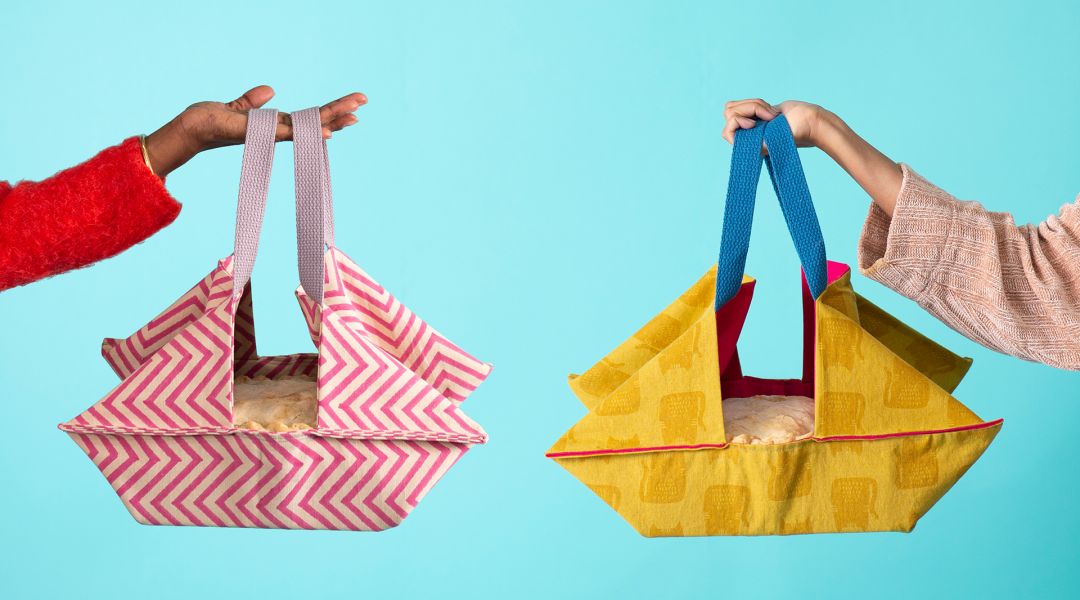 This sewing project is geared towards beginners, and it has an open top. This is great if your dish still needs to cool or if you have a boxed treat that you want to slip inside the carrier.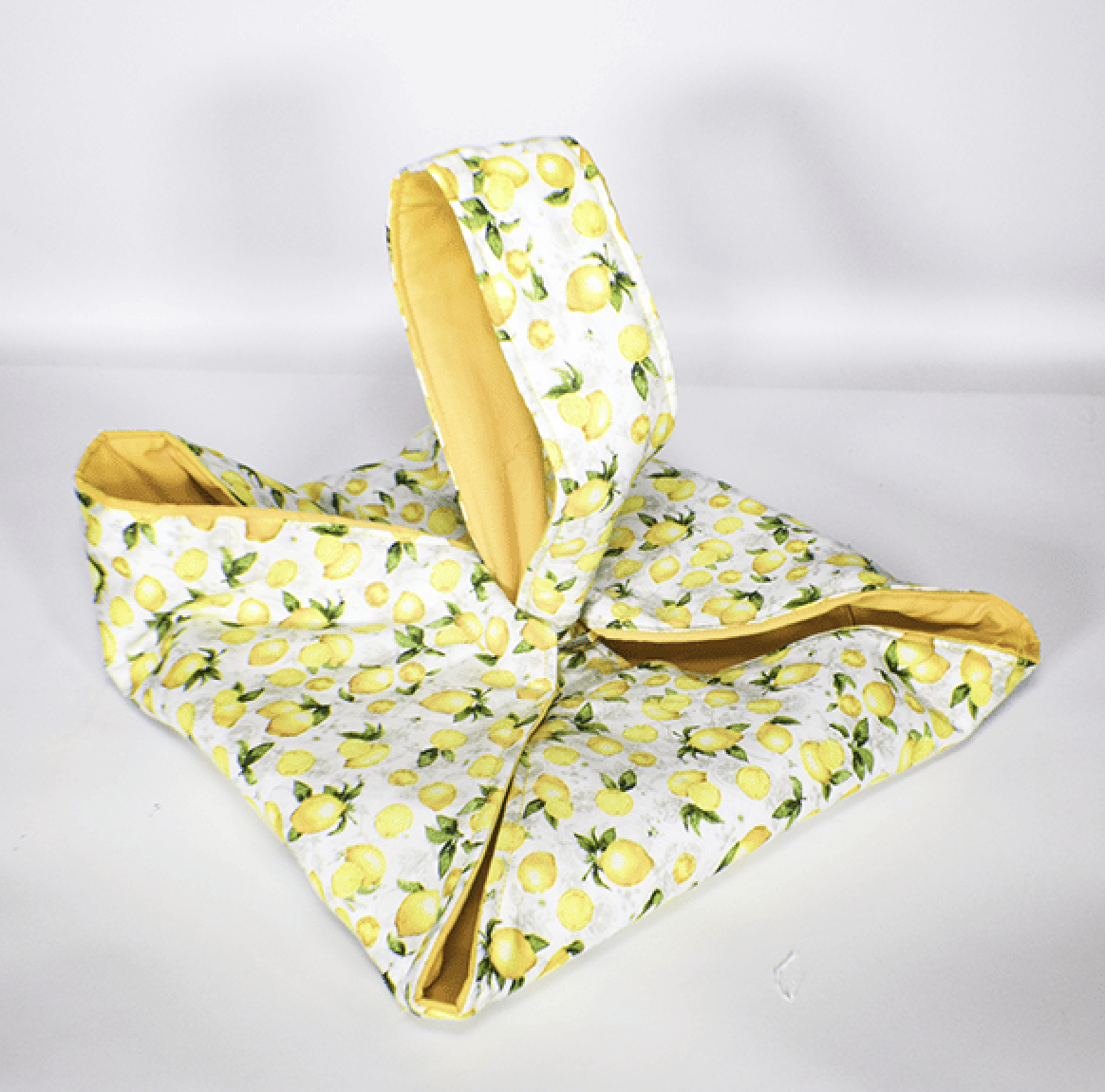 This festive carrier uses a single strap with a D-ring to really cradle your pie carefully. This tutorial includes information on how to use an insulating liner to keep your pie at the right temperature.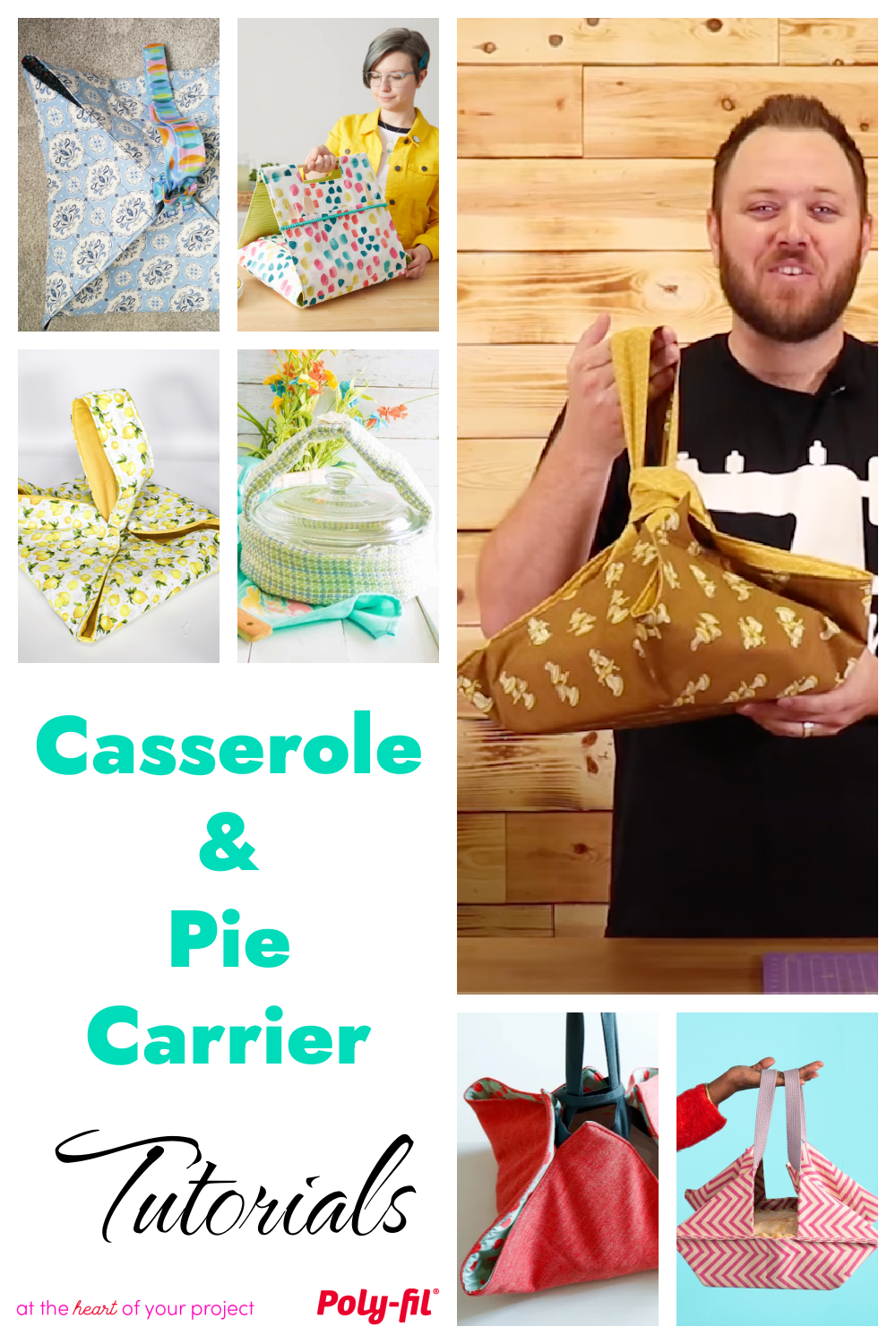 If you aren't much of a baker or chef, these projects make wonderful hostess gifts and Christmas presents! For more fun DIY gift ideas, be sure to check out our roundup of easy to make gifts.