We have gathered up Oly*Fun craft and sewing ideas for you.  If you are looking for a quick craft, party craft, simple sewing or even home decor we have you covered.  Explore all the fun and creative ideas we have below, gather your supplies and get creative! You can find Olyfun ideas in our project gallery, on our Olyfun Pinterest Page and on our Facebook Page and if you are on Instagram we are too.  It really is the everything material.
This is one of the easiest, most versatile materials you will ever find. You can sew it, glue it, staple it, pin it or tie it. You can write on it, paint it, embellish it, stamp it or stencil it. You can scissor, rotary, or die cut it. The only thing it won't do is fray, tear, or fade so don't bother hemming it.
Use both the front and back – no white core or back side
A good value solution for holiday and event decorating, costumes, kids' projects and activities
Easy sew, no hemming required
Ideal for a wide variety of indoor and outdoor uses
Available at Most big box stores on the bolt and in Craft Packs.  Joann Fabric and Crafts carries the 12×12 Craft Sheets in the general craft aisle.
Make Violet Floral embellished wreath that can be used inside and out.
Enjoy being outside in the warmer weather and have fun with creative play. Try making a rainbow bustle out of Olyfun.
Dress your door up with a Spring Wreath.  Oly*Fun is weather friendly so you don't have to worry about leaving it outside.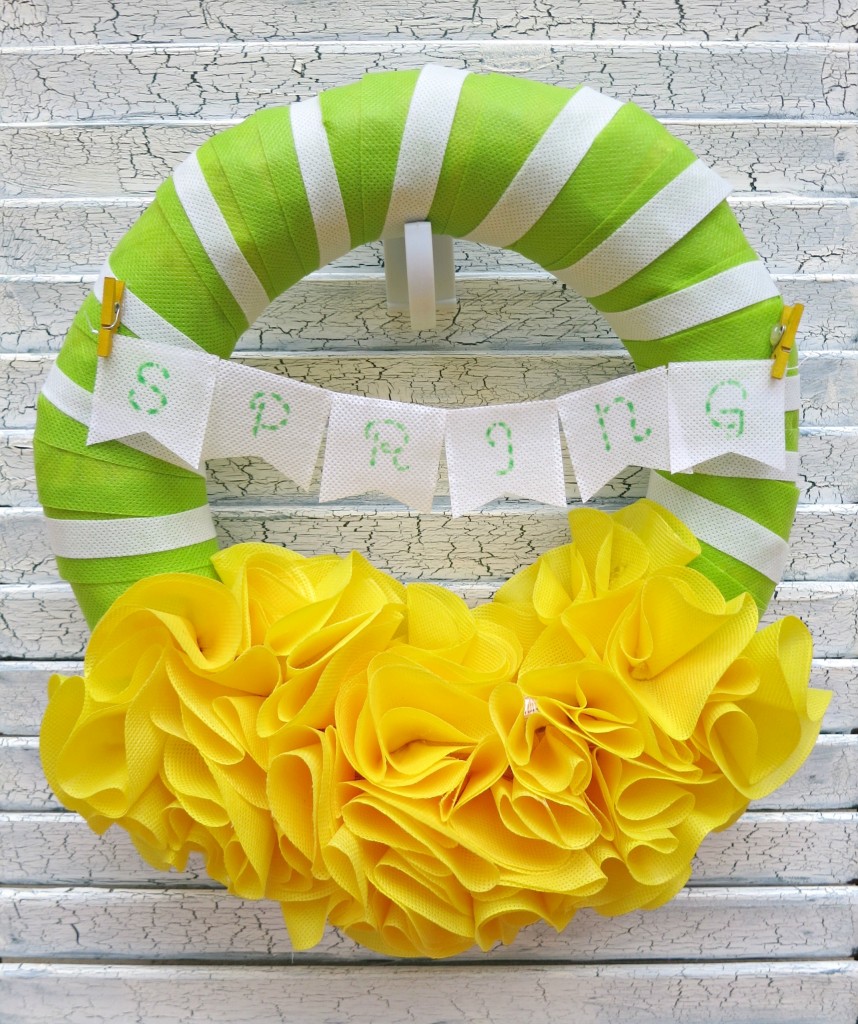 Party decorations made with Oly*fun can be used both indoor and outdoor.
Party decorations can be reused over and over again as Oly*fun  We have oodles of Olyfun ideas on our OLYFUN Pinterest board.  You should follow the board and you will always have the ideas on hand when you need them.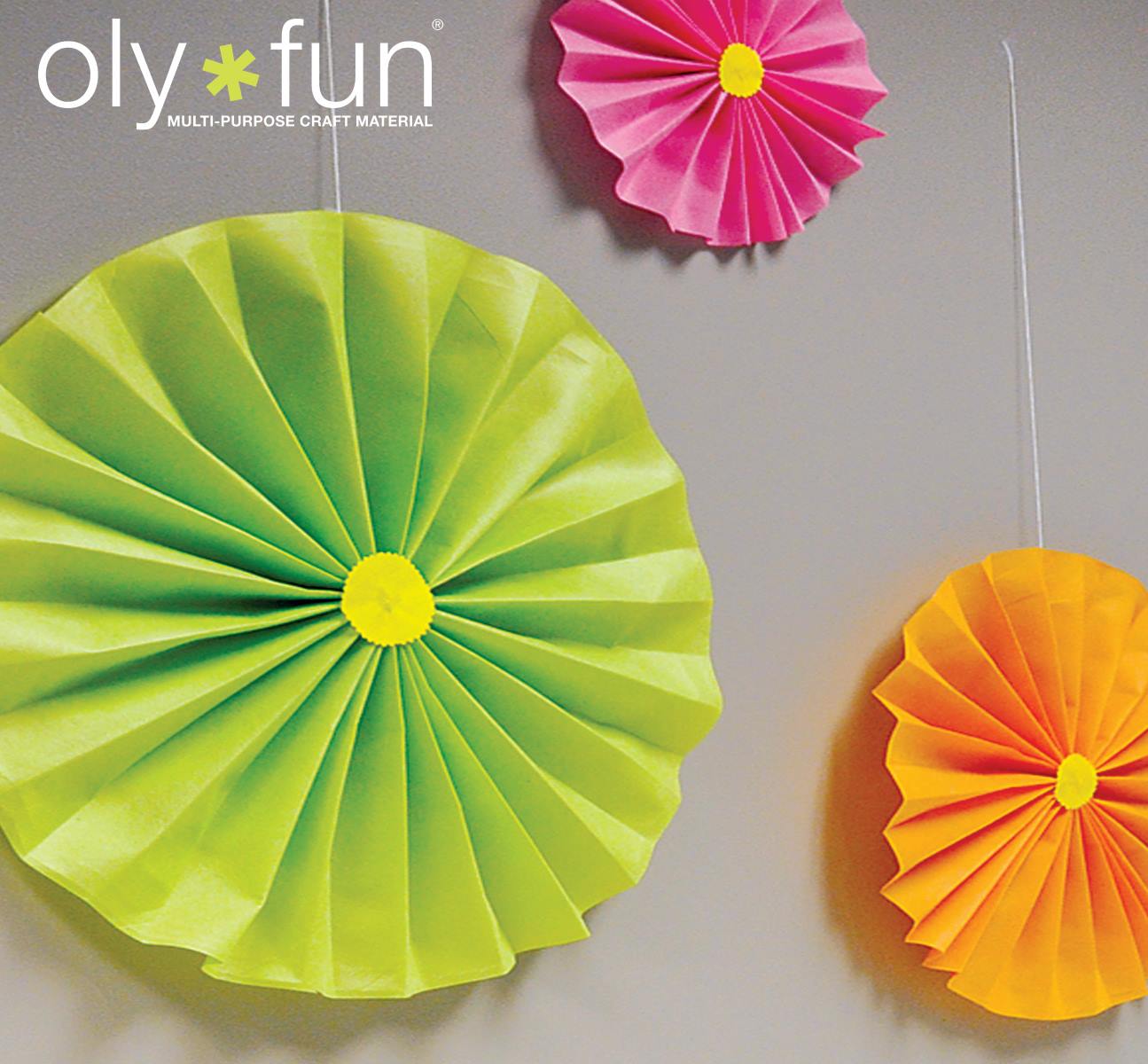 You can also always visit our Project Gallery.  You can search by material like Olyfun.  Look for holiday ideas, search by skill level or just browse the gallery until something strikes your fancy.