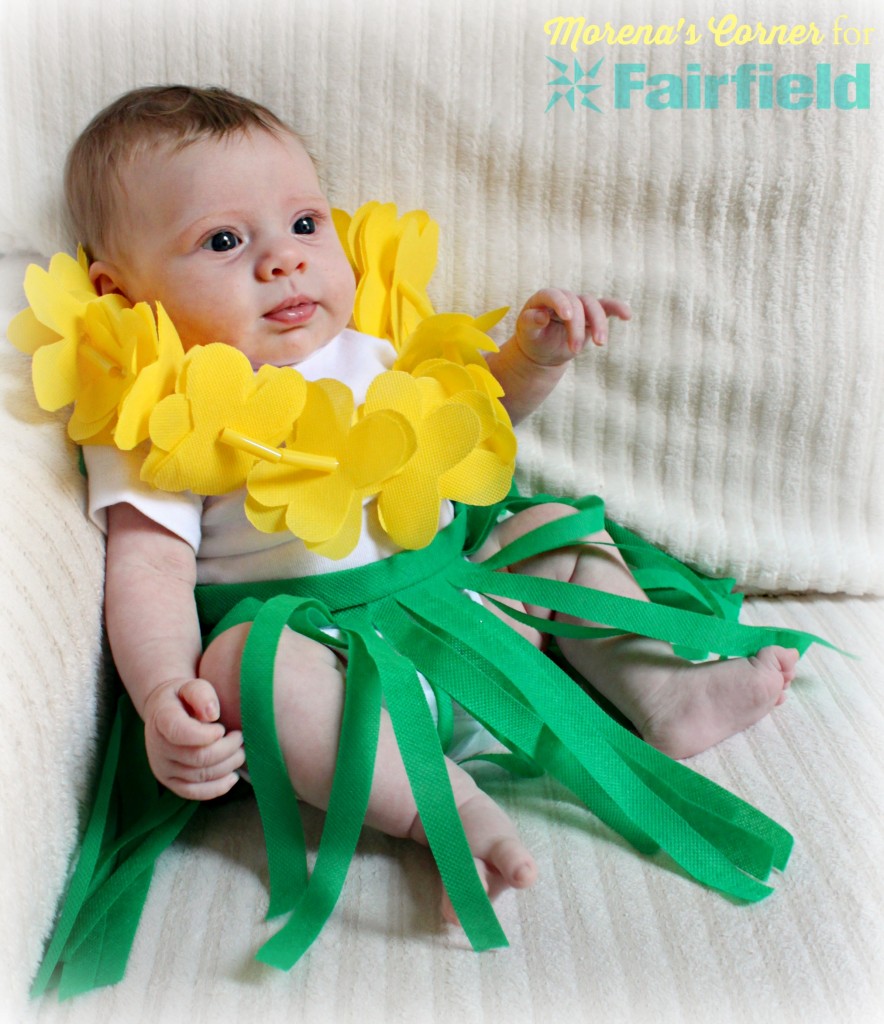 If you want to make your own Halloween costume but are short on time, I've got a great project for you. This no-sew hula girl costume can be made in less than an hour, and you don't have to sew a thing! This is an easy last minute project, and an affordable way to dress a large group if you all want to have matching costumes for a Halloween party.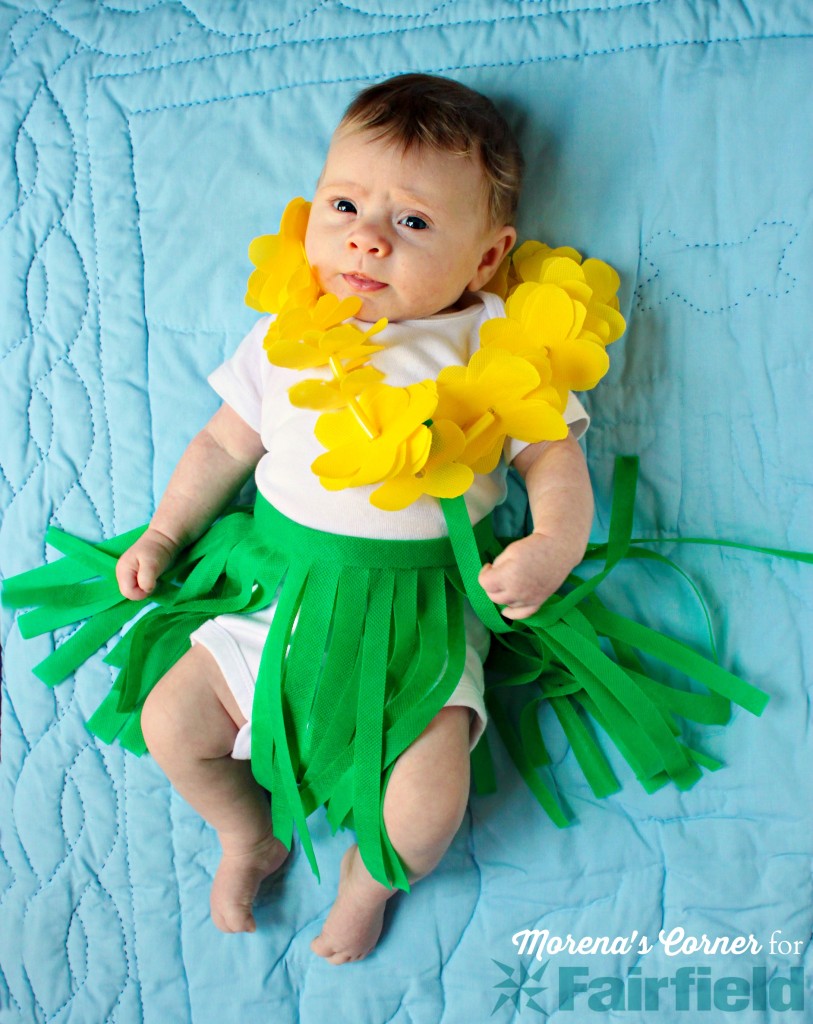 Supplies for the No-Sew Hula Girl Costume:
Oly*Fun Fabric in LemonDrop and Clover
Plastic Straw Beads
Elastic Beading String
Fabric Glue
Velcro Circles
To make the lei, cut a square of Oly*Fun Fabric, and fold it in half twice.  Hold the folded corner and cut as pictured.  When you open it, you will have a four-petaled flower.
Punch a hole in the center of the flower (I used my Crop-A-Dile), and thread the lei.  I used two flowers, followed by one plastic straw bead, and repeated the pattern until the lei was completed.  Knot the ends of the string together.
To make the "grass" skirt, cut two pieces of Oly*Fun fabric to fit the waist and height of the person wearing the costume.  Place the two pieces of fabric together, and cut strips, leaving 3 inches uncut at the top.  Fold the top over twice to make a "belt", and use fabric glue to hold it together.  I used clothespins to hold my fabric in place as it dried.  Once it was dry, I attached adhesive backed velcro tabs so the skirt can be open and closed easily.
My two-month old niece makes an adorable little hula girl, don't you think?  The fabric is soft enough for a baby to wear.  This no-sew project is easy enough that kids who want to make their own costumes can DIY it themselves, with little adult help.  This project is also quick enough that adults scrambling for last minute costumes can whip one together before trick or treaters show up!  Have fun costuming and creating this month!