If you're looking for a last minute costume DIY that will really turn heads (pun fully intended!) then look no further! This handmade costume is very easy to make. The hardest part is rounding up the supplies, but even that is easy to do! This headless costume can be made in lots of different styles, from gory to funny, so you can customize this idea to fit your personal style.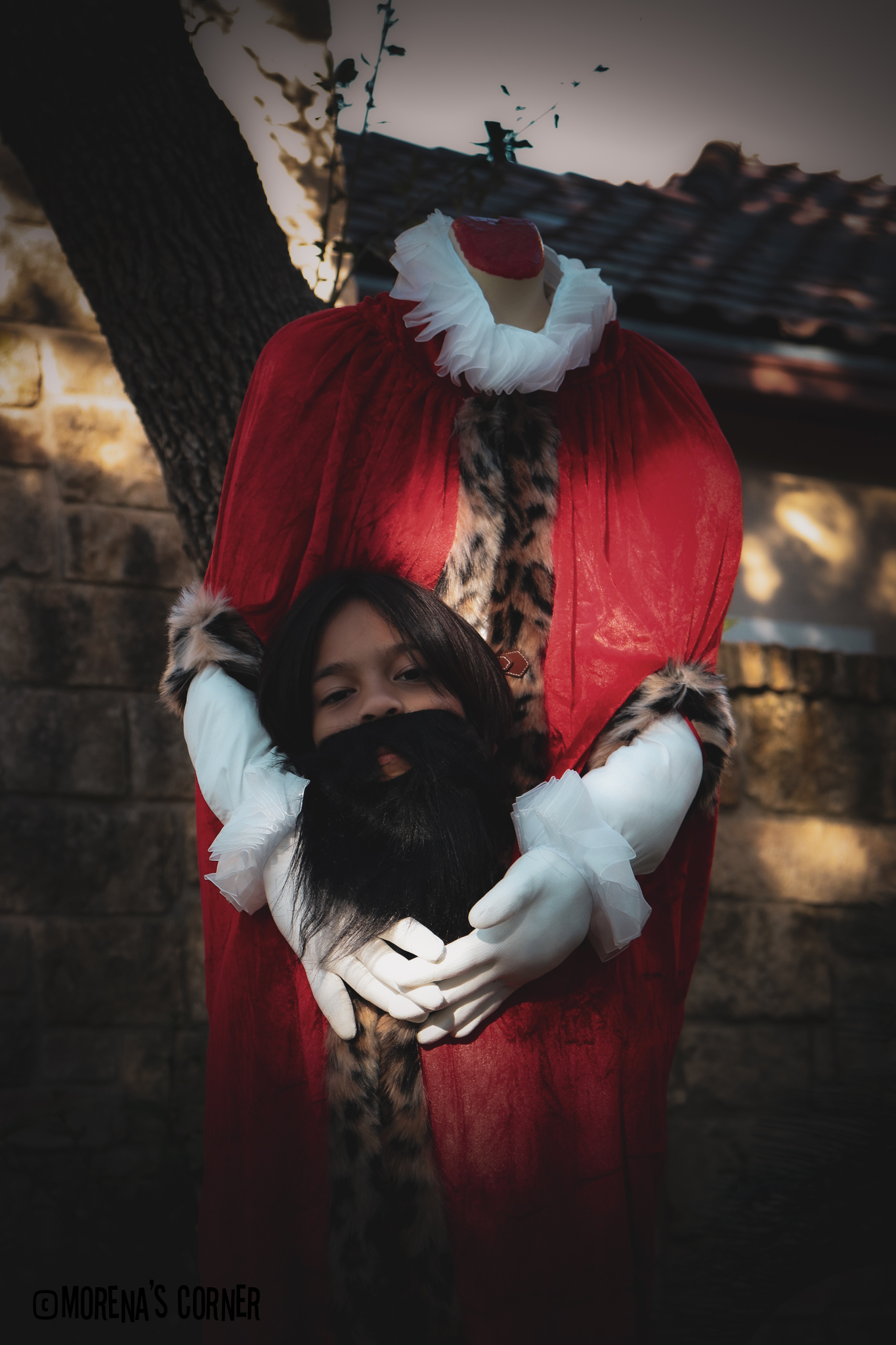 Headless Costume DIY Supplies List
Backpack
Electrical or Duct Tape (Heavy Duty)
Button Up Shirt
Faux Fur Fabric
Gloves
Glue Gun
Dritz Tab Closures
Liquid Latex + Red Craft Paint
I made a short video tutorial to illustrate just how easy it is to make a headless costume. Here is a summary of the steps shown in the video tutorial for this project:
Fill the backpack with Poly-Fil Fiber Fill, and set the mannequin torso on top of the Poly-Fil. Tape the top to the backpack firmly.
Place the top on the mannequin and button it. Fill the sleeves and Gloves with Poly-Fil. Sew the gloves onto the sleeves.
Hot glue the fur trim to the cape. Create openings for the sleeves and glue on more trim.
Set the cape on the dress form. Pull the hands through the sleeves of the cape and arrange them. Sew the hands together.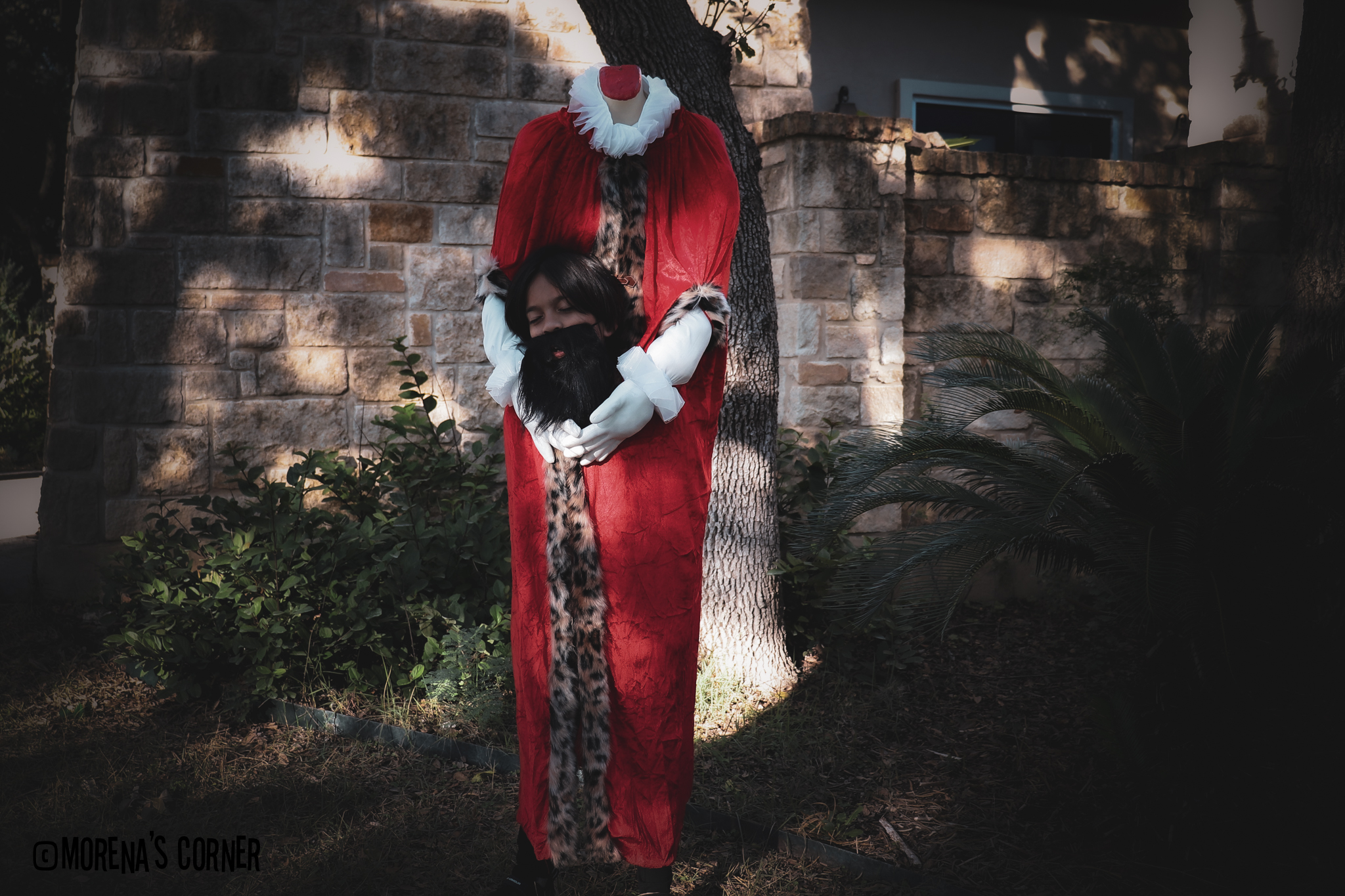 Poly-Fil Fiber Fill keeps this costume very, very light, so it's easy to lift and slide over your head to put on! My son was able to run around and play in this with no problems at all. He wanted to look like Humphrey Bones, one of his favorite characters from the hit BBC series "Ghost" but you can adapt this idea to be any headless character, like the Headless Horseman. Have fun crafting and creating your own headless costume for Halloween!