The fourth Saturday of October is Make a Difference Day. We're going to take a brief break from Halloween costumes and craft projects to focus on how we can use our skills to make someone's day brighter. Please join us on October 22, 2022, to help make a difference (big or small!)
We Make For Good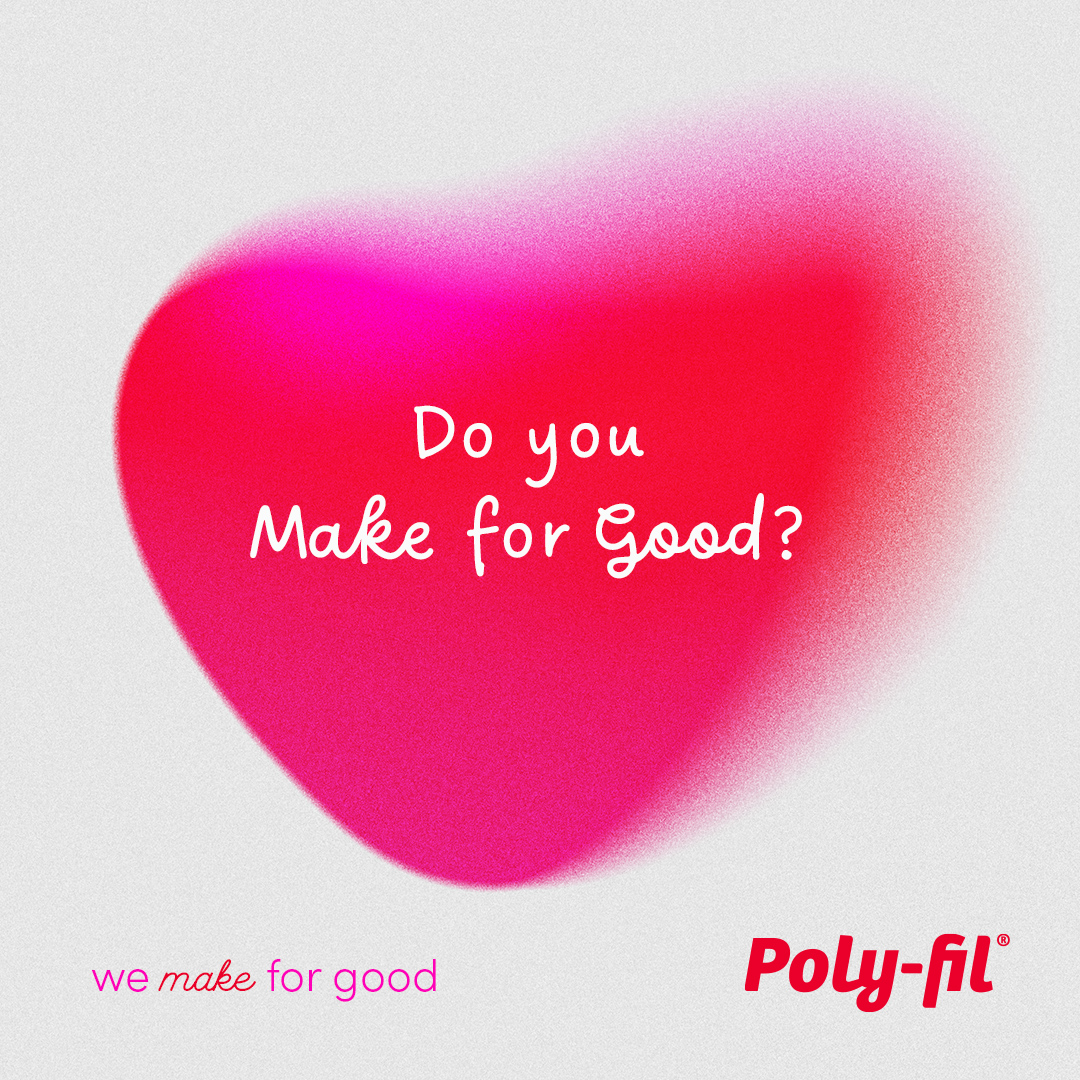 We always love when you use Fairfield World products at the heart of your projects, and it's an added bonus when those projects are used to make a positive difference in your community! The We Make for Good program is designed to assist and encourage makers who use their skills to help others. Our team loves to hear stories about people who create and donate their handmade crafts & quilts to people in need. These generous donations spread comfort, support, and joy in our communities. If you need inspiration for Make a Difference Day, please check out some of the stories from people who use Fairfield products in their mission to Make for Good!
Fairfield World's Commitment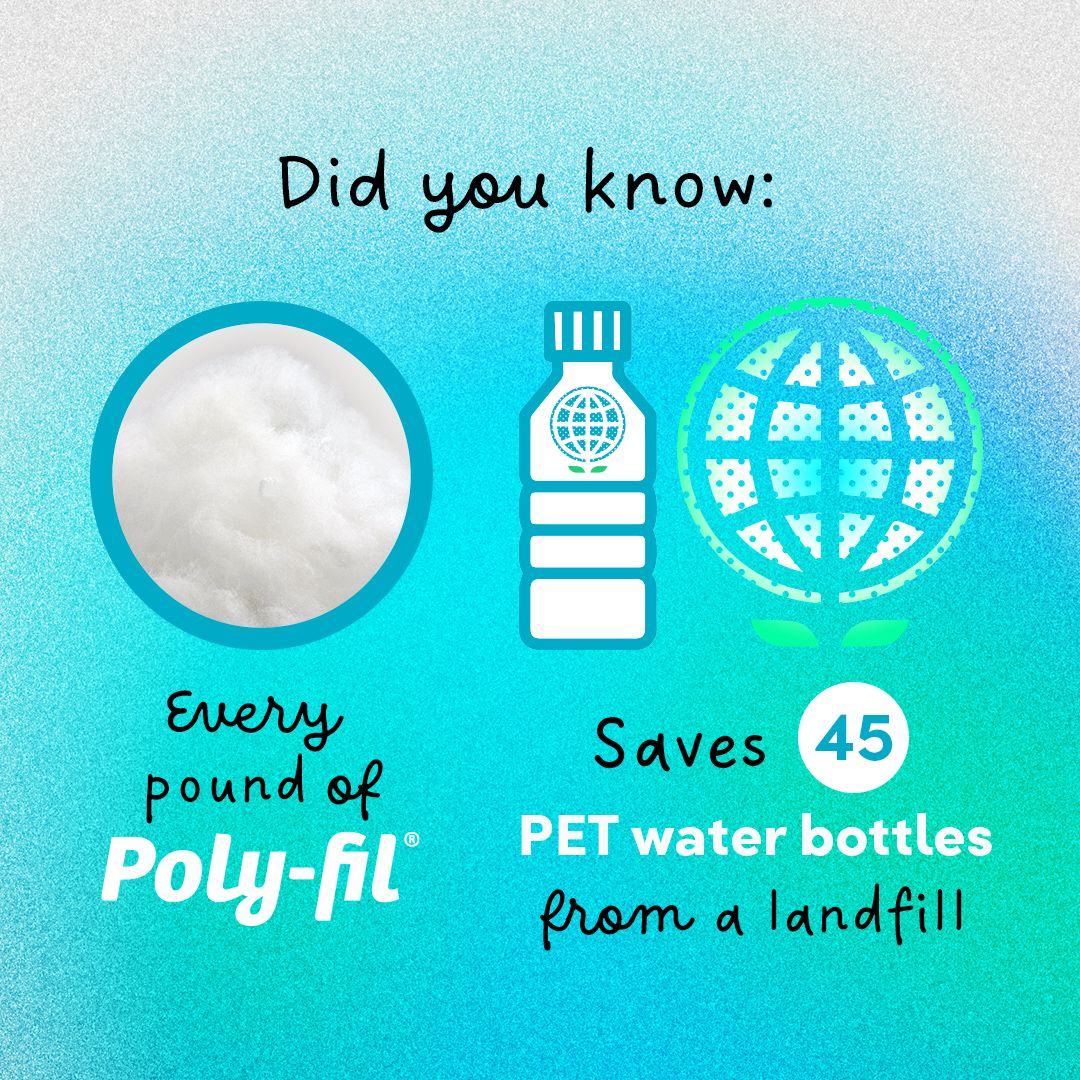 In addition to supporting generous individuals and organizations via the Make for Good program, Fairfield World is committed to doing our part to make a positive difference in our world. Our commitment to sustainability is one way we strive to support our community and environment. Did you know that our most well known product is made from recycled materials? Everyone's favorite fiber fill, Poly-Fil, is made from recycled single-use PET water bottles! Every pound of Poly-Fil used keeps 45 PET water bottles out of our landfills. Offering consumers an eco-friendly material is one way we can help make a difference on October 22 and everyday!
You Can Make a Difference
Are you ready to join in on Make a Difference Day this year? Don't stress…there are lots of ways you can participate without breaking the bank or making a last minute run to the craft store. Let's take a look at what we have lying around the house that can be repurposed into something kind and cuddly. After you're done with any of these projects you could deliver them to a local senior citizen center, surprise a neighbor with a gift, or donate them to a local charity for kids.
Decorative pillows are a luxury for many. Grab a discarded upholstery sample book to quickly make beautiful throw pillows. Many community homes, from senior centers to homes for youth, would be thrilled to receive this thoughtful and elegant handmade gift.
Who doesn't have an overabundance of t-shirts? Soft and comforting, this fabric is perfect for creating a gift that will be treasured. Make a few throw sized t-shirt quilts to donate to a local animal shelter. Smaller animals and cats will love to cozy up with their own quilt.
Since Make A Difference Day happens in the fall, why not craft some cute pumpkins to brighten someone's day with? These squishy pumpkins are made by repurposing sweaters! What a great way to recycle and craft at the same time. Stuff them with Poly-Fil to create a snuggly plush gift that can be used as decor or as a toy.
This country-themed project is another great way to make a difference by repurposing unwanted items. Use old jeans to craft denim country pumpkins. This unexpected idea is a fun change from the typical orange pumpkin, and it makes a great gift, too.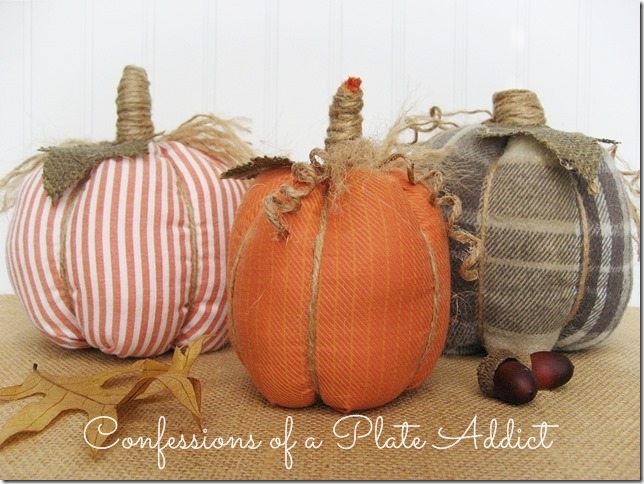 Another option for fall crafting is to use discarded long sleeve shirts to craft pumpkins with! This project opens up your design possibilities a lot, since the shirt choices can vary so much. Flannel pumpkins are a popular choice, but stripes and other patterns make for fun gourds, as well!
This adorable pet bed will be a hit with pet owners and animal rescues! When there aren't enough laps to go around, create one! Repurpose old jeans into the perfect pet bed. Use Poly-Fil to give this no-sew project a cushiony feel.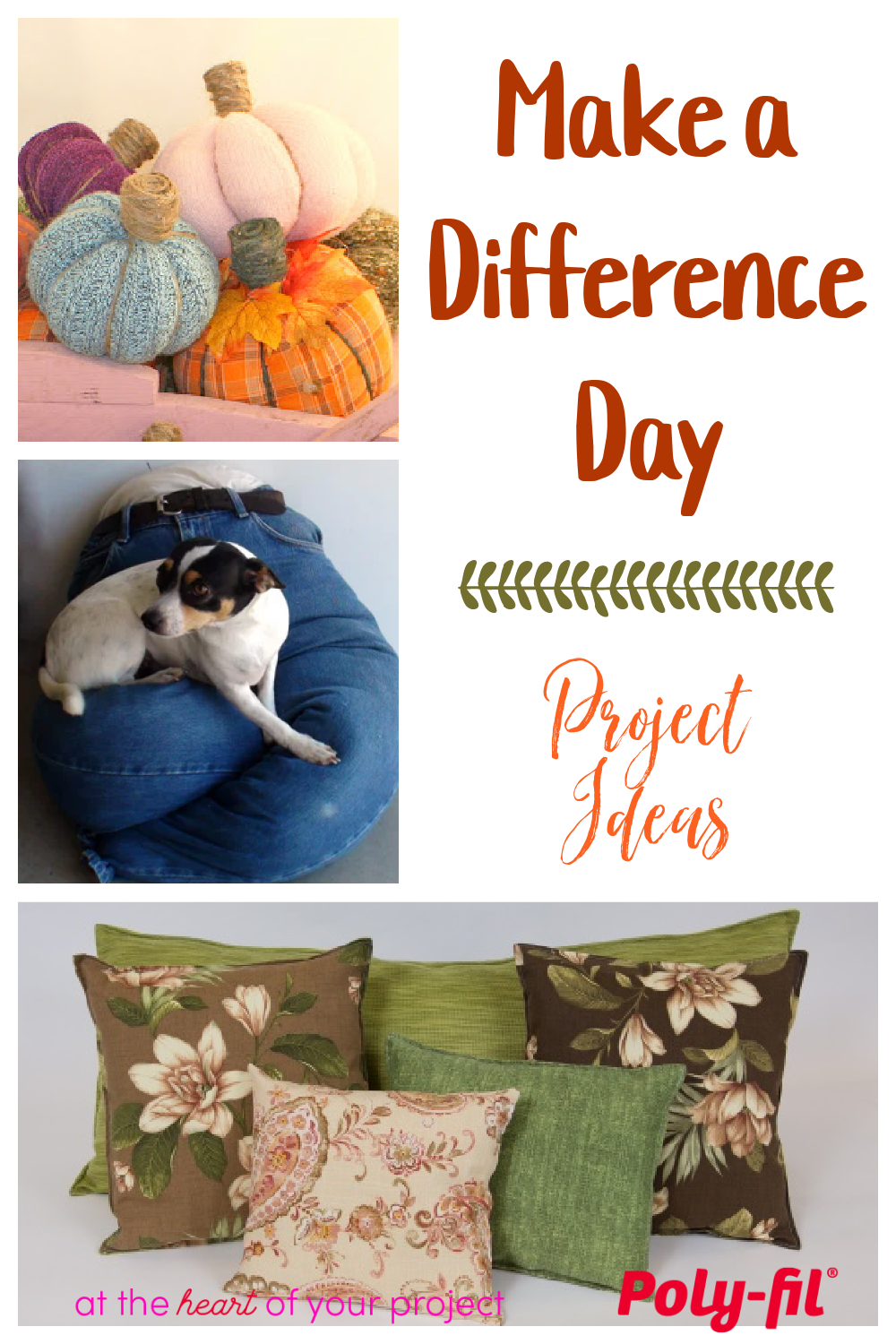 What do you plan to make on Saturday for Make a Difference Day? Be sure to tag us on social media so we can share in your crafting joy!