The clock is ticking: it's too late to order online and have it delivered in time, and stores are packed with frantic shoppers. What's a maker or crafter to do? Bust out that fabric stash, pull out that Poly-Fil fiber fill and batting, and get to sewing! These last minute gifts to sew are quick to make and will be loved by the recipient!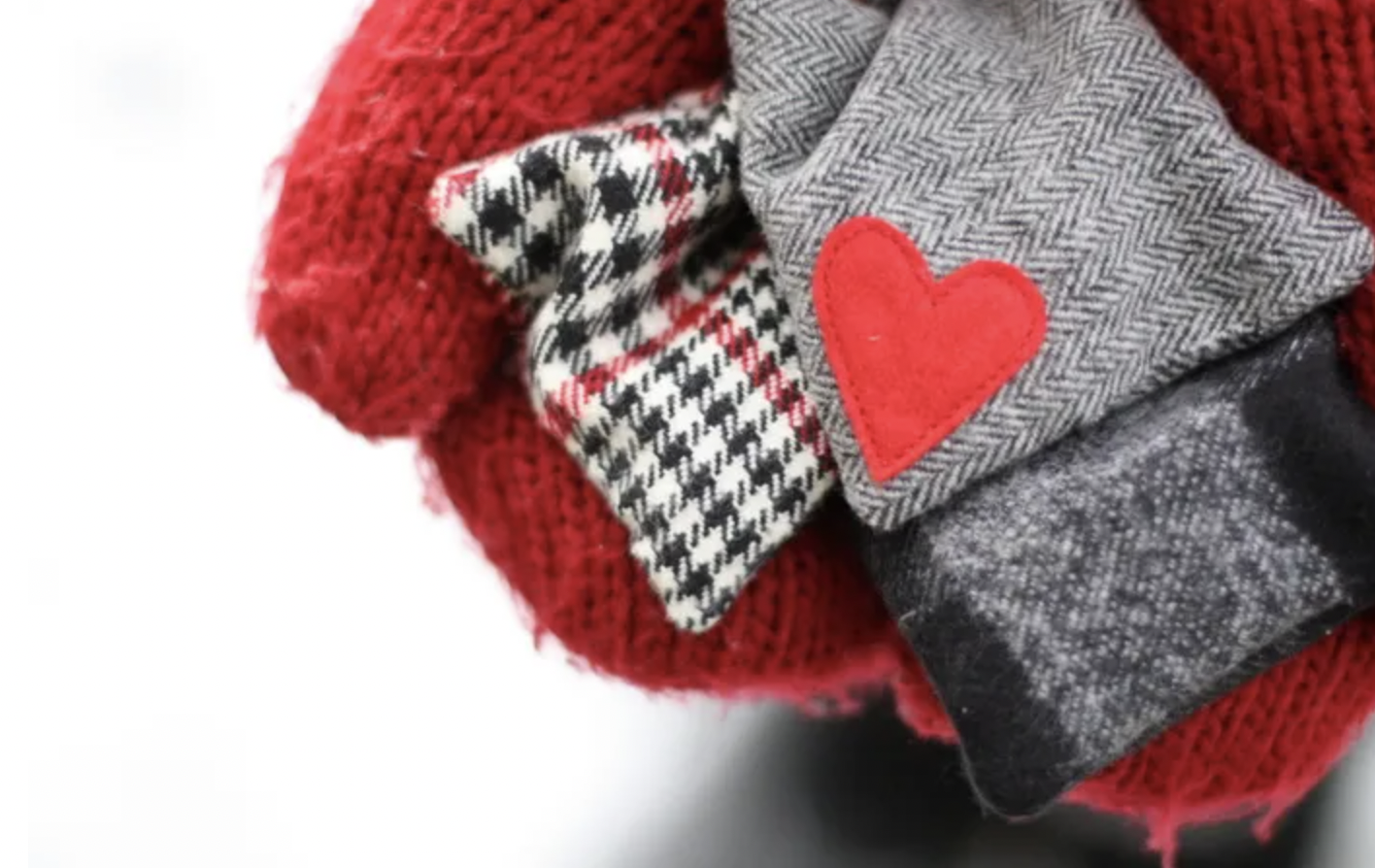 It's cold outside and it will continue to get colder. This last minute gift to sew is both practical and cute! Not only is this a quick project, but it's also a great stash buster. Use felt and flannel scraps with leftover pieces of batting to make these thoughtful gifts as soft and cozy as possible.
This quilted hot pad and mug warmer tutorial is such a sweet handmade gift! It's perfect to pair with a coffee shop gift card or cute mug. This project uses Solarize, a unique interfacing that insulates and helps keep that coffee or tea piping hot!
A gift card can sometimes feel impersonal, but you can change that when you place it in a thoughtfully made fabric gift card holder! This project uses Oly-Fun, an innovative non-fraying textile, so you can quickly whip up several of these fabric envelopes for gift giving.

Weighted toys are all the rage, for good reason! These plush toys are very soothing and help both kids and adults feel grounded and secure. Poly Pellets weighted stuffing beads make it easy to create your own weighted toy. You just need a few supplies to quickly turn an ordinary plush into a comforting weighted toy.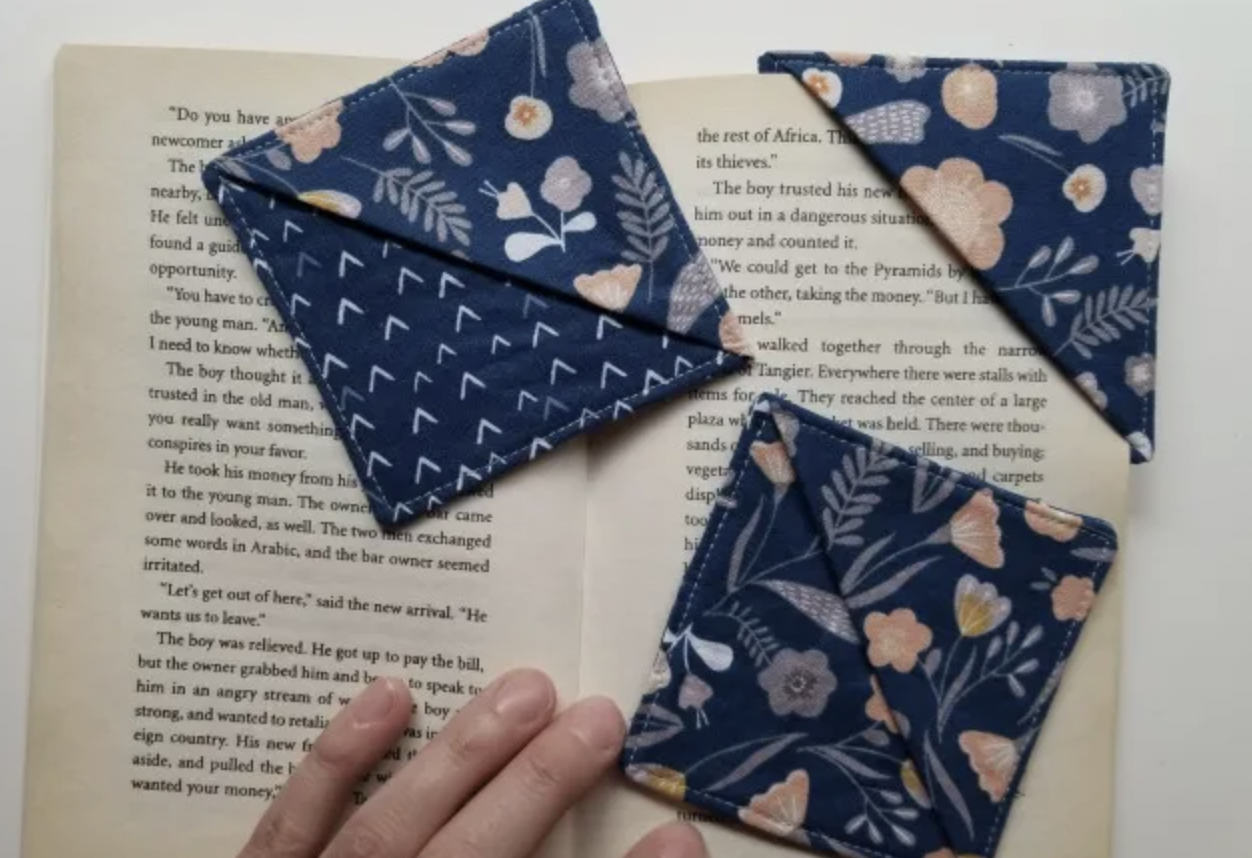 This cute, practical gift is great to give alone, with a book, or with a book store gift card tucked into it! Interfacing will give the bookmarks the needed stability to both mark and protect the pages of the book. Stabilize is the perfect lightweight interfacing for projects like this one!
This last minute gift idea to sew is perfect for kids, teens, college students, and anyone who misplaces their keys! Patterned fabric lanyards are much more comfortable to wear than stiff, boring ones. Use fun patterned fabric to make your handmade gift stand out.
These adorable mini wallets pair perfectly with the DIY lanyard project, but they also stand alone nicely. Use a medium weight interfacing, like Structure, to give this project body, strength, and shape.
This sweet last minute gift to sew is great for when you need to make a lot of something at once. You could pair these fabric bookmarks with a journal, book, or gift card. Structure One Sided Fusible Interfacing will help you make these fabric bookmarks sturdy enough for every day use.
This adorable DIY gift will be much appreciated and get a lot of use! Craft the cute mini bags and fill them with bandaids and other small items to create an "on the go" first aid pouch. Use Shield Liner Fabric, a moisture & allergen barrier fabric, to keep this ouch pouch sanitary and easy to clean!
Pillows are always a great gift! Choose fabric and colors that match the recipient's home decor. Another option is to create seasonal or holiday throw pillows that they can use when the occasion arises!
These cute and colorful coasters will be a much loved and appreciated gift! For more cute coaster and kitchen tutorials, check out our roundup of hostess gifts to sew.
This a great gift for tea lovers! This handmade tea pot cover will keep their tea warm while steeping. Combine it with a personal size teapot and selection of your favorite teas to make the perfect gift!
Anyone who bakes a lot or hosts often will love this handmade gift! There are many different ways to craft pie and potluck carriers, and we have rounded up our favorite free patterns and tutorials in our list of DIY casserole carriers.
Mug rugs are bigger than a coaster but smaller than a placemat. They look cute while protecting table tops and insulating warm drinks! Pair cute fabrics with Solarize to create a thoughtful gift.
These last minute gifts to sew will help you craft the perfect small gifts for everyone on your holiday shopping list. The team at Fairfield World wishes you a wonderful holiday season, filled with fun memories to be made!