A kids artwork pillow make great gifts for relatives or decorations for their very own rooms.  Missy is the daughter of one of our favorite designers, Heather from the Sewing Loft made a pillow of her very own art.  Heather is lucky enough to have an embroidery machine that will convert art to embroidery images. If that is something you want to do you can get software to convert the images or hire a service to do it for you.  There are lots of options on the internet if you search. If you would like to see the full tutorial click here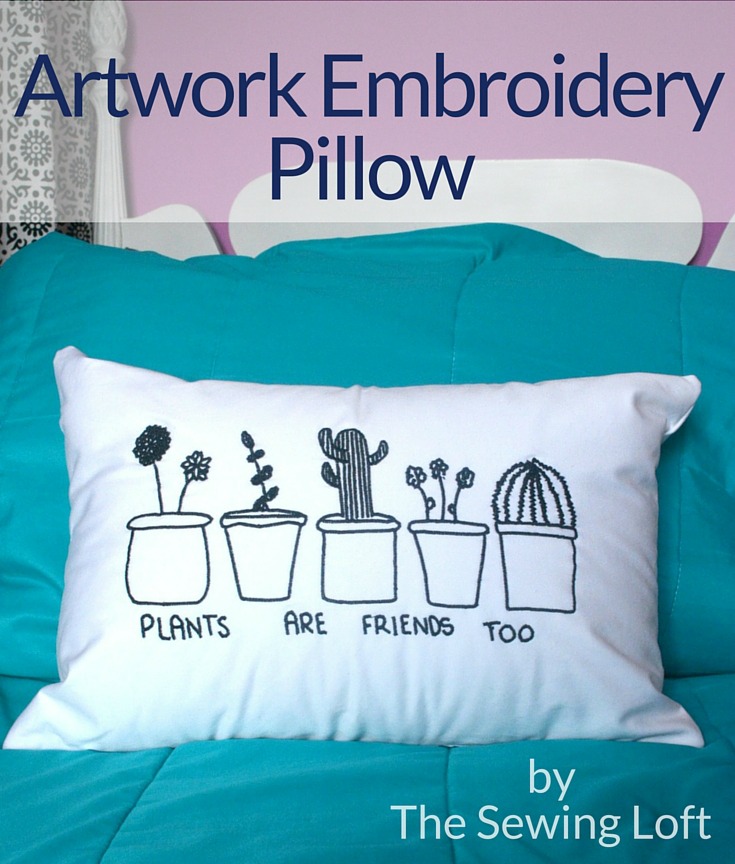 This post contains affiliate links to products that Heather owns, uses and loves. 
Materials for Kids artwork pillow:
Tools:
*Note that this project can be made in any size to artwork embroidery design.
Basic Instructions:
Missy  was really determined to do the pillow herself. So, that meant Heather just needed to help the process along by cutting the fabric to size and showing her my basic pillow construction tutorial. The rest was up to her.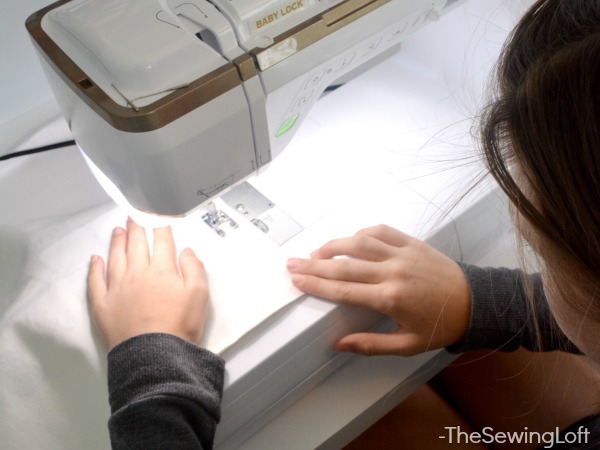 She layered the pieces right sides together, stitched around three sides and even clipped the corners. Once the pillow was turned right side out, she turned it over to Heather and declared that she had NO interest in hand stitching. Luckily, Heather has experience in this area and had it stitched up in no time flat.
To give the pillow a snug fit, Heather cut the fabric and batting 13″ x 19″ and used a 1/4″ seam allowance. Because she is still learning, it would have been better to cut the fabric slightly larger and allow more room for sewing.
IMPORTANT TIPS:
Stabilize your embroidery hoop. The type of stabilizer will depend on your main fabric.
Switch your standard needle to an embroidery needle.
Add a layer of batting to your pillow front for a professional finish.
Don't forget to press your seams.
Trim away excess fabric in corners for a sharp point.
This artwork embroidery pillow is a perfect example of how sewing with kids can be so rewarding. You just need to keep their skill set and interests in mind.