Make for Good when you create these handmade hearts projects in support of Make 1000 Give 1000.
Fairfield World loves to support creatives who Make for Good. We're happy to encourage makers who use their talents and skills to make their communities a better place, which is why we are thrilled to be part of Make 1000 Give 1000. Fairfield World is teaming up with maker Amy Latta in support of Hearts Need Art, a non-profit that provides art and creative resources to hospitals, caregivers, and individuals facing illness, injury, or disability. We are on a mission to make 1,000 hearts during the month of March, and we need your help!
Anyone can participate by making and sending in hearts of any kind– sewn, drawn, crocheted, knitted, quilted, beaded, etc. For every heart received, a donor will also match your art with a $1 donation to the Hearts Need Art Foundation. To help you get started with this activity, we've rounded up a variety of handmade hearts projects and patterns. Which ones will you craft for #Make1000Give1000?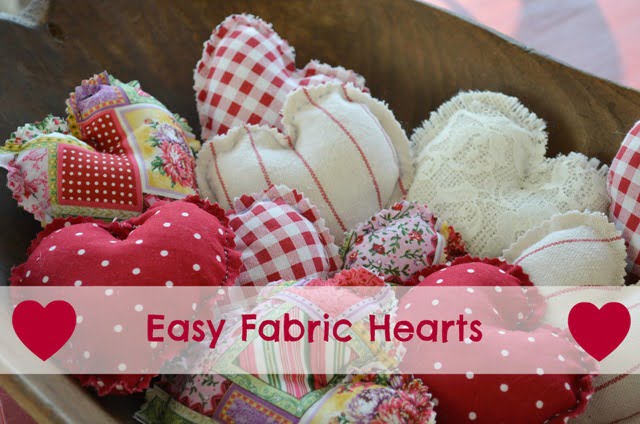 You can use any fabrics you have on hand for this easy to make heart project, and you don't even need a sewing machine! Tea towels, shirts, and other remnants can be used to make these mini plush hearts that are stuffed with Poly-Fil Fiber Fill.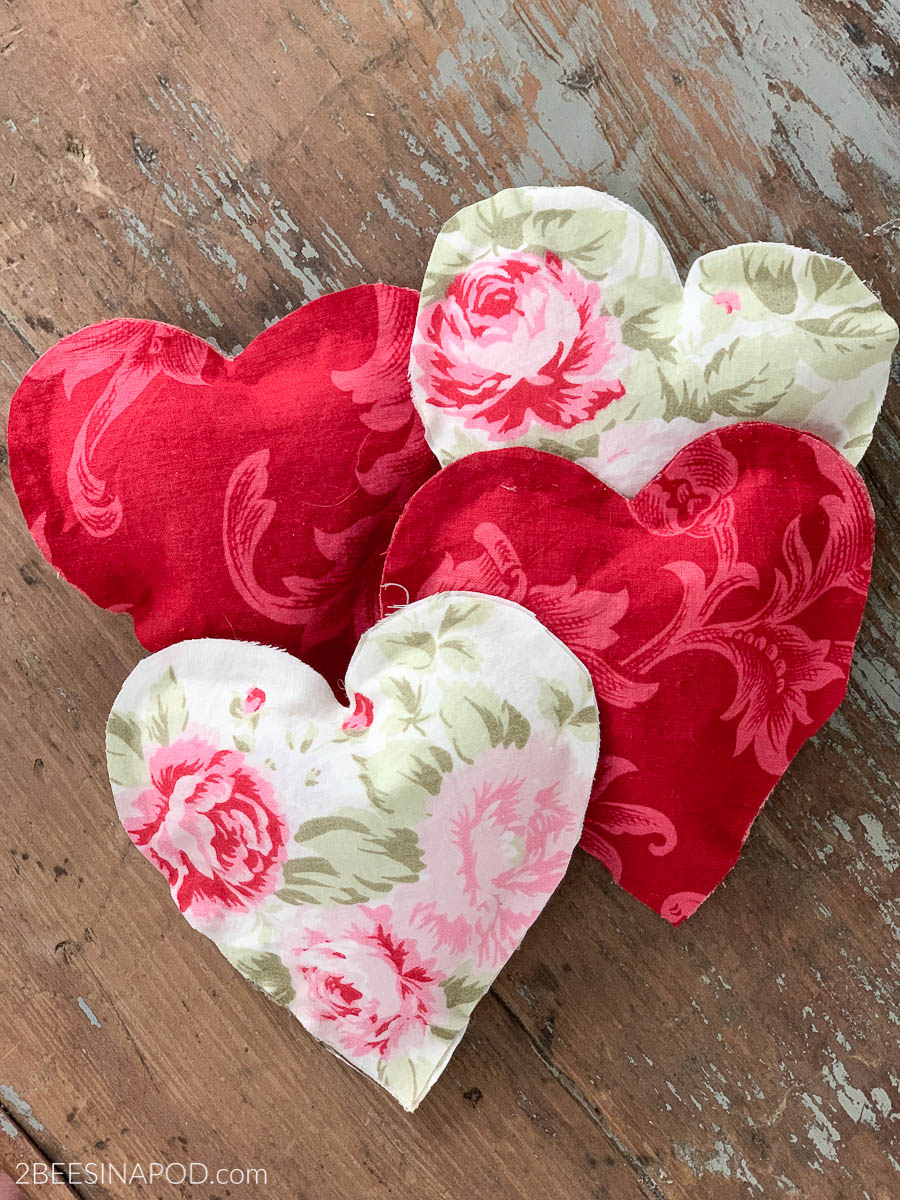 This is a no sew project, so it would be perfect to make while you're waiting somewhere. The tutorial uses hot glue and a glue gun, but you could substitute fabric glue to make it a travel- and kid-friendly project. 2Bees in a Pod uses a little bit of batting to give these hearts some volume.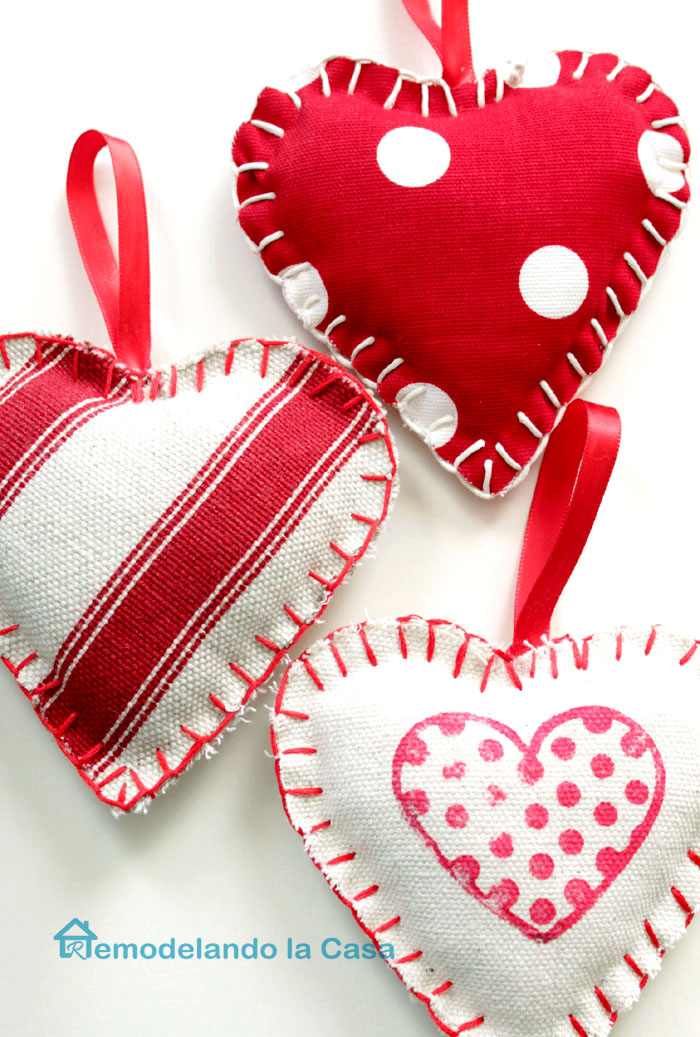 This tutorial shows how you can use stamps on drop cloth fabric to create your own fun designs! These beautiful ornaments can be hung up anywhere all year long, to bring some color and smiles to any space! The blanket stitch gives these hearts a pretty, decorative edge!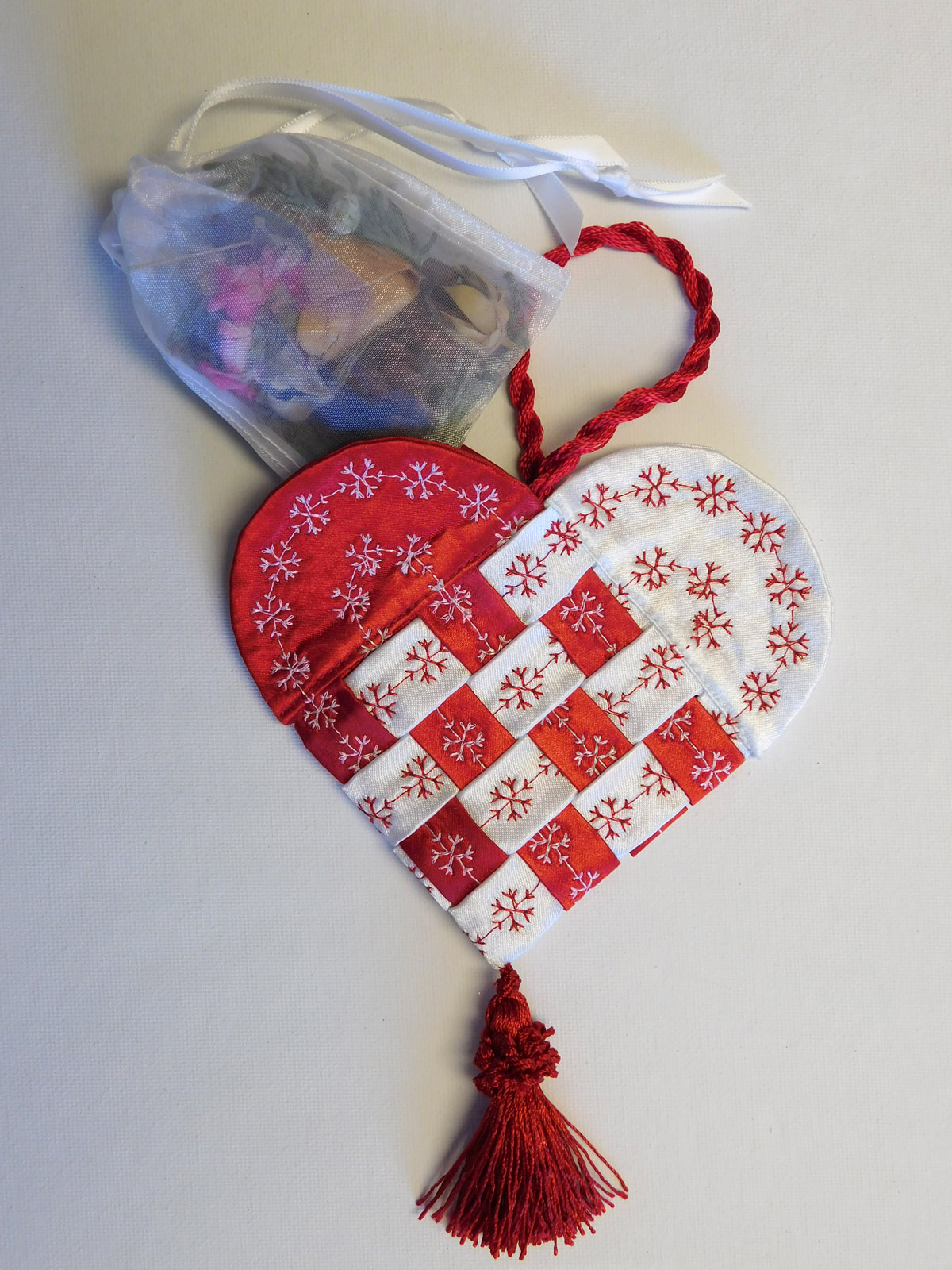 This stunning project is more involved but it's something that the recipient will treasure! While the project is often made using paper or felt, this sewn twist on it is a head turner! The tutorial is packed with photos that illustrate every step that goes into making this gorgeous fabric heart project.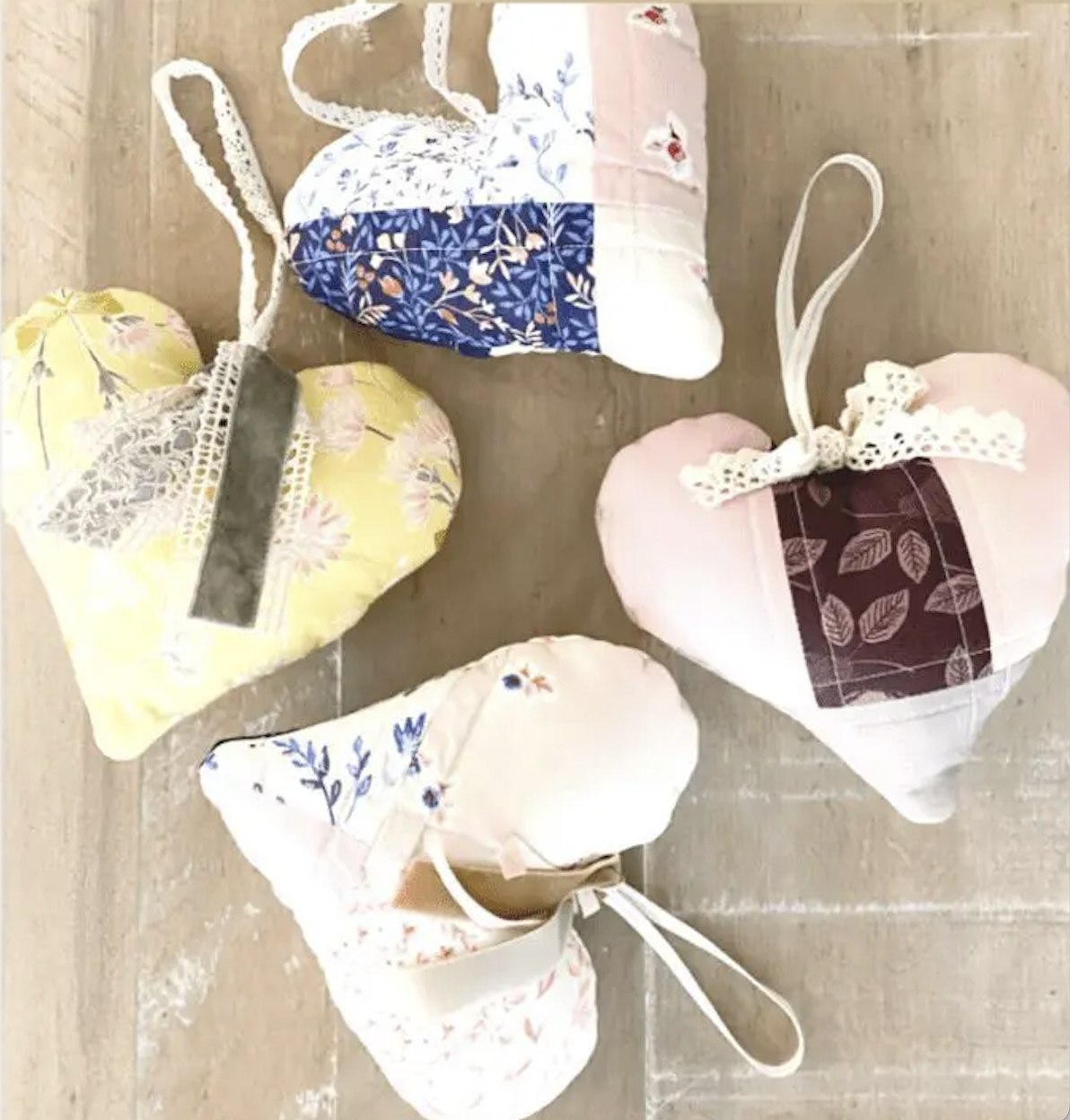 Combine scraps, or use a cutter quilt, to make these pretty keepsake hearts. The tutorial at Quilter's Candy shows how to combine the small remnants to make a sweet little heart ornament.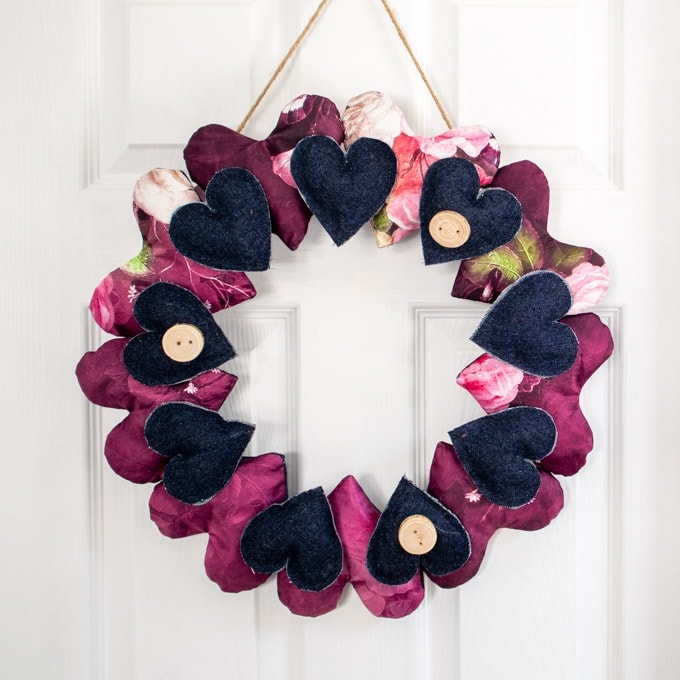 If you make a lot of fabric hearts or have a large group working together on this project, you could combine them to make a beautiful fabric heart wreath! I like the way that Crafts By Amanda combined denim with silk fabric to make a colorful design with a variety of textures. Don't forget to add Smooth Fusible Fleece Interfacing to the light silk fabrics to make them stable and smooth!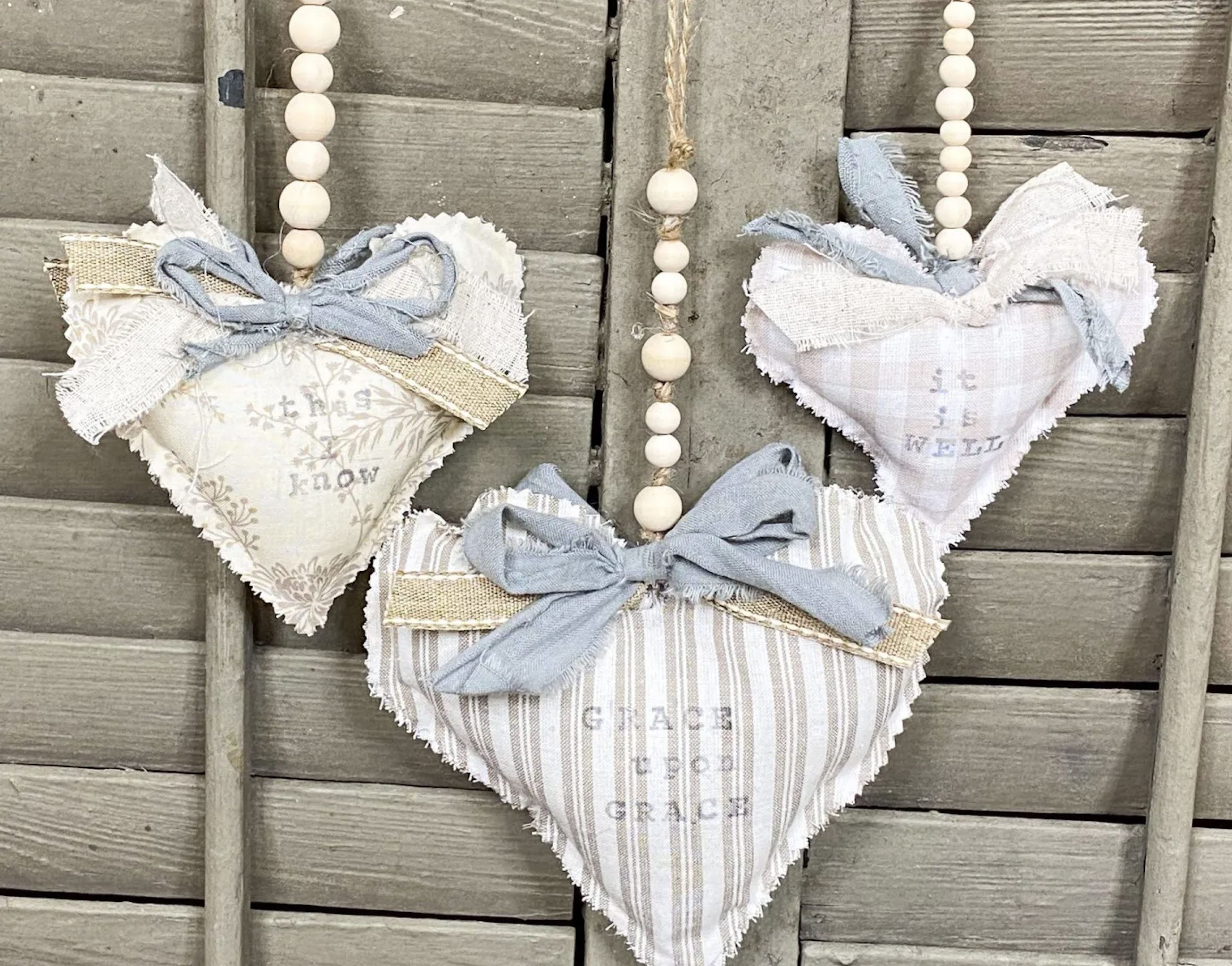 Here's a fun twist: stamp a message onto the fabric before you sew the heart! What a sweet way to personalize each heart ornament. The beaded hanger and ribbon bow are nice finishing touches to this heart project.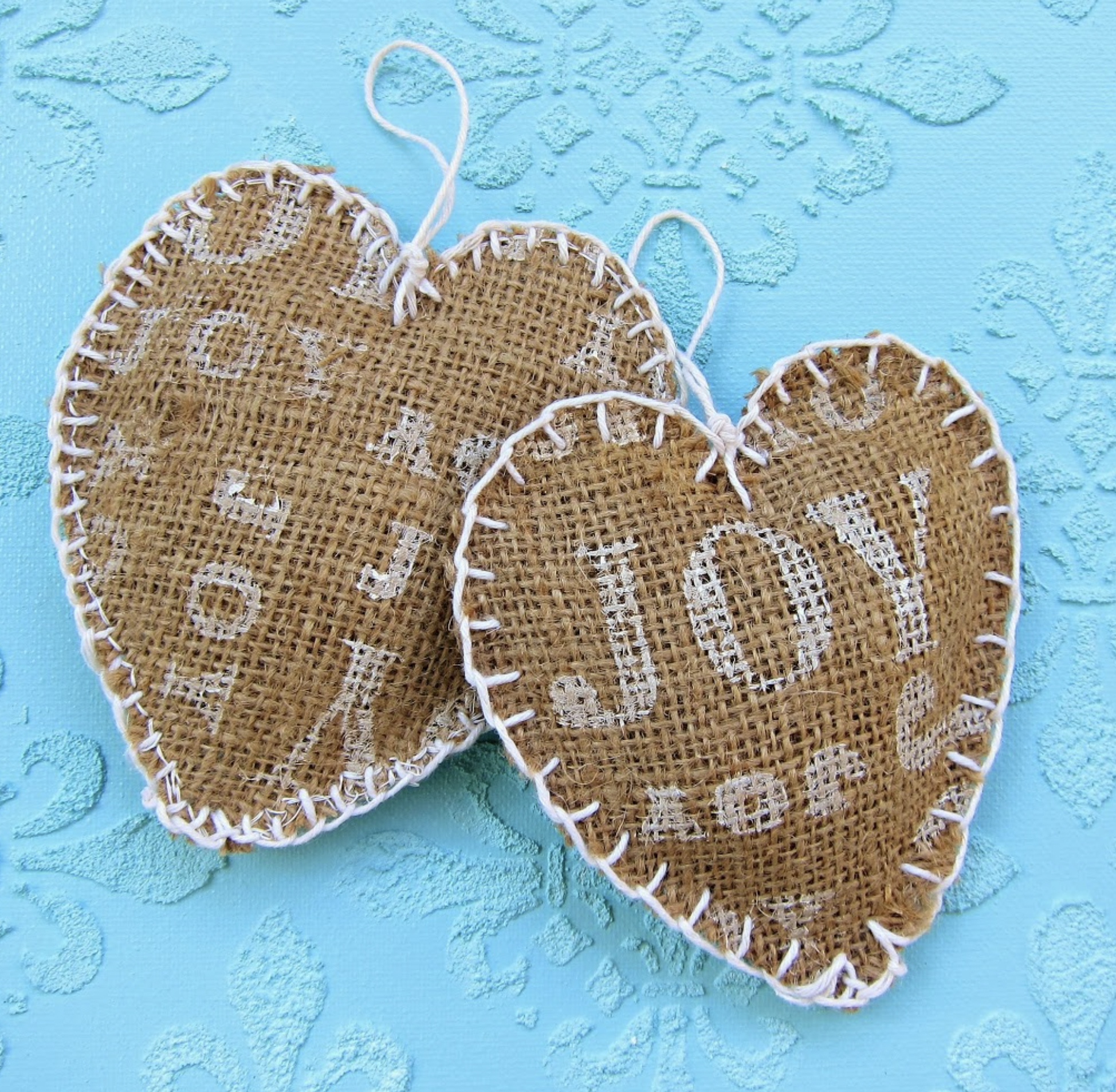 Burlap is budget friendly and easy to find, so it's perfect for large groups to use to make a load of hearts! Use fabric paint with stamps or stencils to add your own message or designs to the fabric before you make the heart ornaments.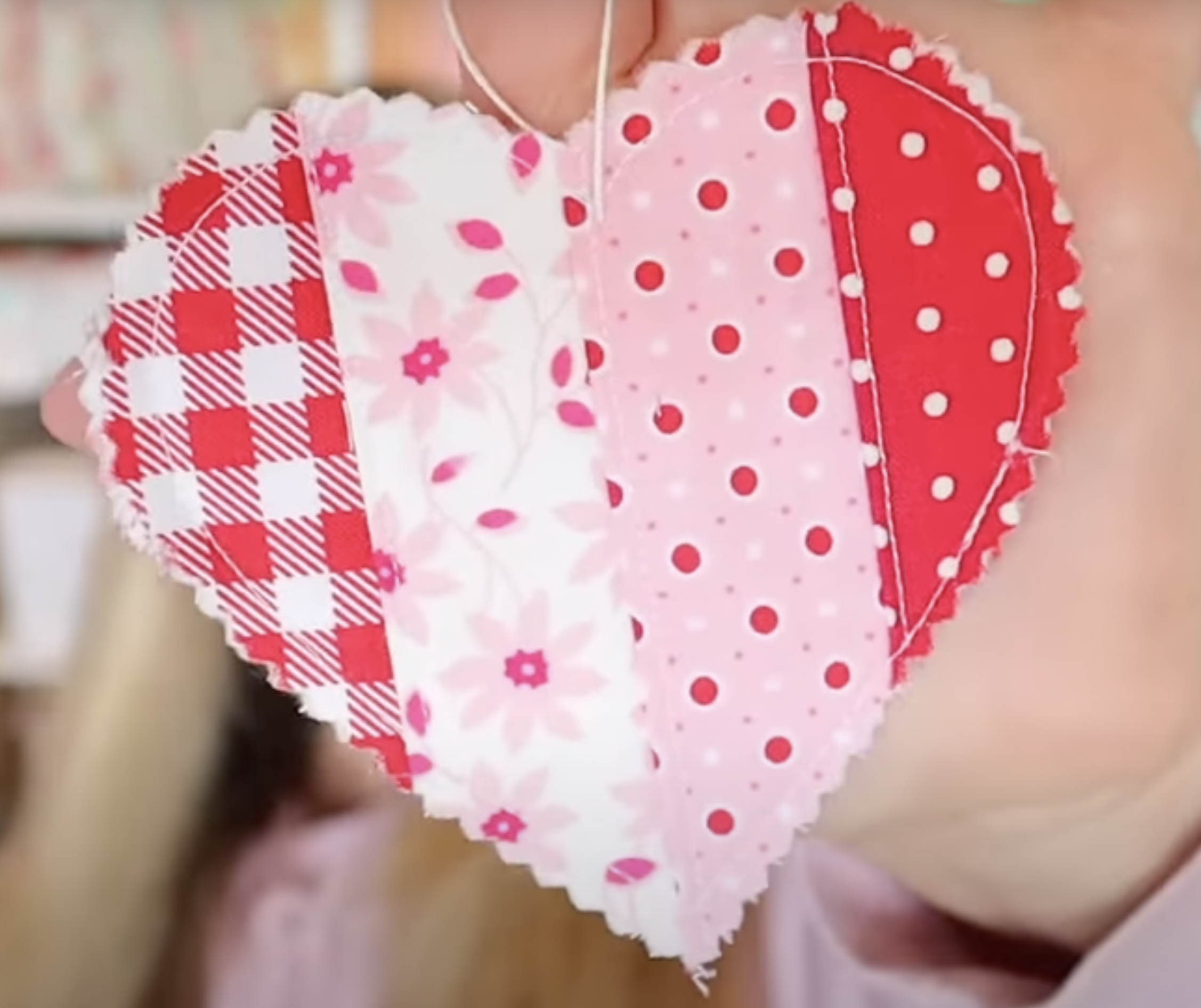 This is another version of the quilted heart idea, but this has a video tutorial for those of you who prefer that format! Quilty hearts are a great stash buster, and can quickly combine small fabric remnants to make beautiful fabric hearts with a core of batting.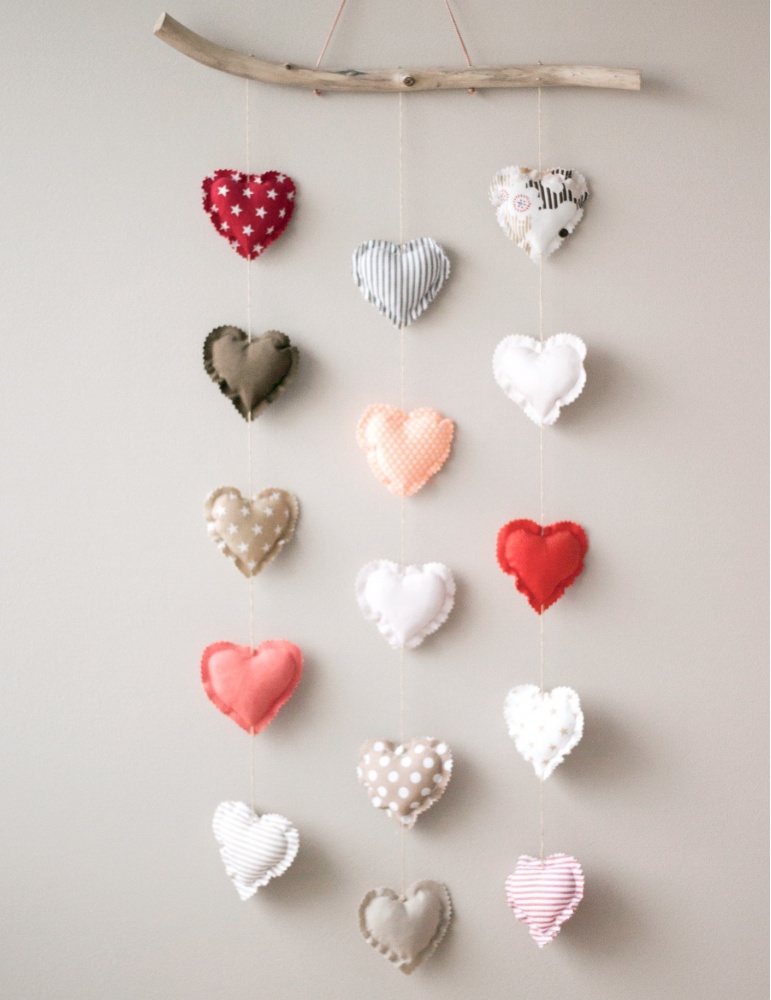 Download this free pattern so you can craft little hearts that look like clouds! This mobile is incredibly sweet and will brighten anyone's day.
Once you've finished your handmade hearts projects, whether it's 1 or 10 or more, send it in to the Hearts Need Art Foundation. Mail your completed heart to:
Hearts Need Art
ATTN: #make1000give1000
P.O. Box 791222
San Antonio, TX 78279
We can't wait to see what you create! Thank you for Making for Good!