If you thought Poly-Fil was just for stuffing pillows and plushies, then we'd like to open your eyes to another world of possibilities:  Halloween costumes!  Costumes made using Poly-Fil are creative, lightweight, and affordable to make.
Since Halloween is around the corner, we've rounded up twelve awesome costumes that you can make yourself using Poly-Fil.  In addition to providing padding for plush costumes and accessories, Poly-Fil is a great way to create wigs, accessories, and other Halloween costume add ons.  Poly-Fil Supreme is made from a blend of siliconized polyester fibers that create a silky, down-like texture. Use in plush animals, pillows and crafts, like DIY Halloween costumes, when you want to create that soft huggable look and texture.
Check out these twelve fun costume project ideas that you can make for Halloween! Click on the name of the project to see more details.
Hello Wonderful Cotton Candy Costume that is simply adorable.
Duck Dynasty Beard (found on Pinterest) that is fun and easy to wear.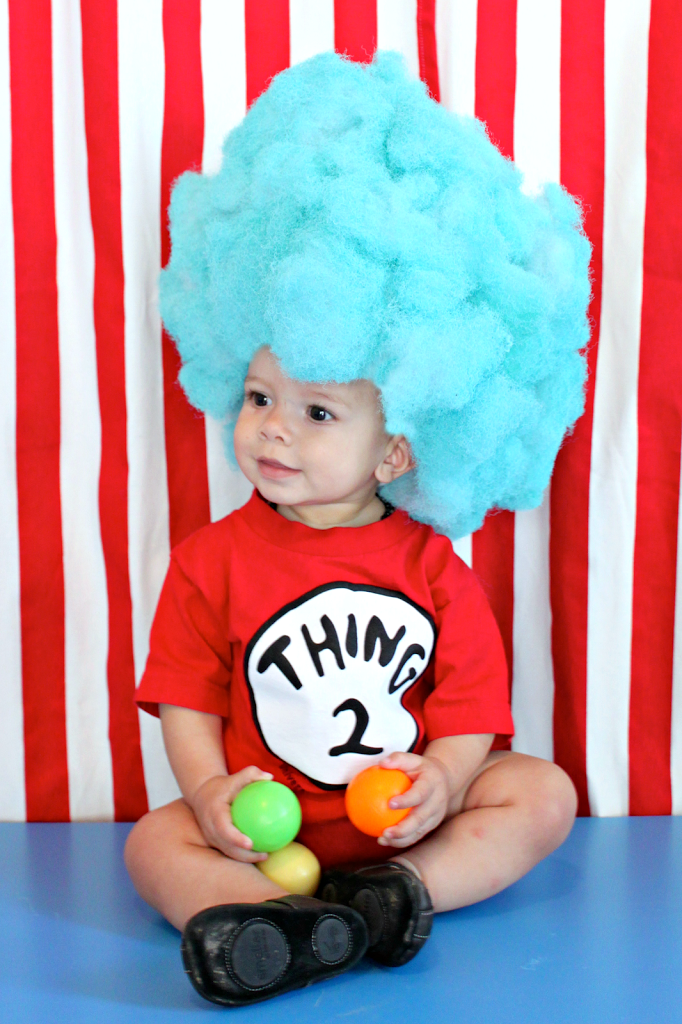 Morena's Corner Thing 1 and Thing 2 Wigs that are perfect for little ones.
Everyday Chaos Costume Ball  that is easy to put on and take off.
The Harris Sisters DIY Cupcake Costume that look so sweet.
Cargo Collective Ghoulish Clowns that are surrounded by Polyfil Clouds
Fairfield World Rain Cloud Costume that is anything but blue.
Through the Eyes of the Mrs. Donut Costume that is sure to delight.
Martha Stewart Lamb Costume that are simply sweet.
30 Minute Crafts Shark Fin Headband perfect for any party.
All Created Fuzzy Bunny Costume that is too cute.
Feather place Cute Chicken Costume that is flat out FUN!
Looking for more DIY Halloween costume inspiration?  Check out all of Fairfield World's costume tutorials in our project Gallery. You can also find ideas for other seasons and everyday gifts and decorating.  If you love the ideas share them with your friends on Facebook and pin them to your favorite Pinterest board.   Follow us on Pinterest and Instagram too.