Back to school also means back to sports! From Friday night lights to the soccer fields, parents, kids and teens are gearing up for a fall season of athletics and competition. These game day DIY projects are a fun way to both show your team spirit and enjoy the family sports season together!
Team Spirit
Show your support for your favorite athlete and the home team with these easy to make projects.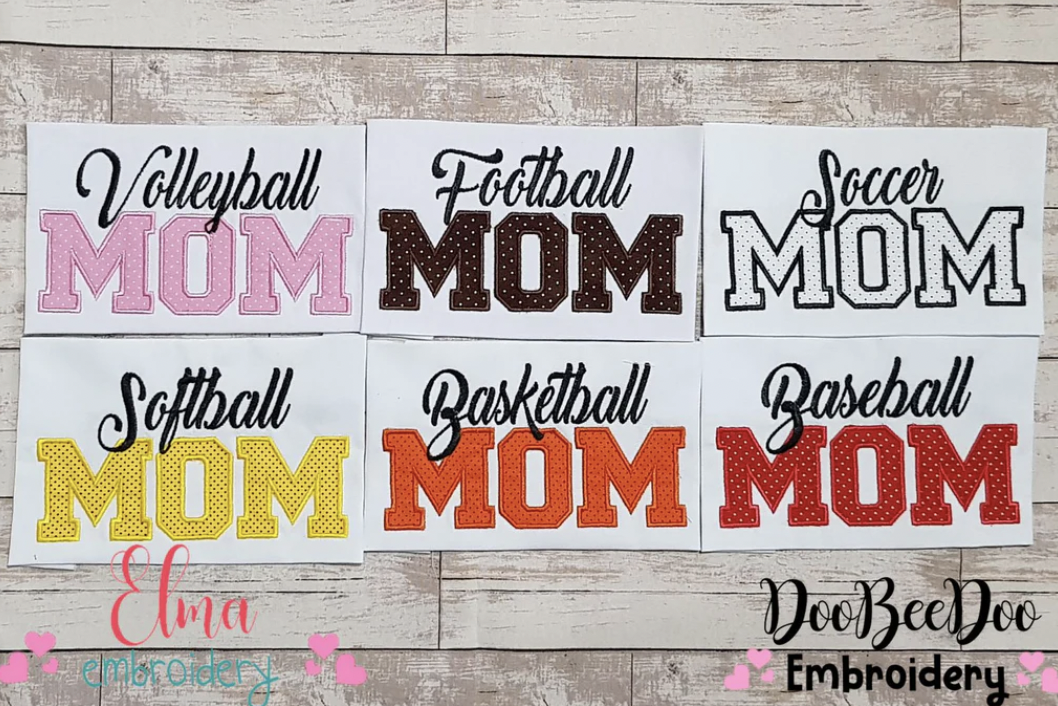 Embroidered T-shirt
Support your favorite player and their team with an embroidered t-shirt. Personally, I love embroidered shirts more than other DIY tees because they look great, hold up better to repeated washes, and don't get as hot as vinyl does. There are loads of great sports themed appliqué files to be found, like the Basic Sports Mom set by Doo Bee Doo Embroidery. Because t-shirt fabric is stretchy you'll need a reliable stabilizer in order to create a strong base for your appliqué. Stabilize Interfacing is the perfect choice for adding stability to light weight fabrics like tees!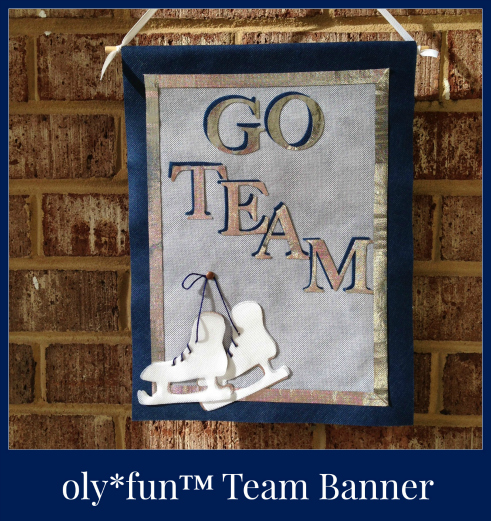 Proudly display your team spirit with this no sew project! Oly-Fun Fabric is a non-fraying textile that comes in both a variety of bright colors and in metallics. Mix and match the colors and finishes to create a custom team banner. This game day DIY project can be displayed at home or at the game!

After you've made a team banner with Oly-Fun fabric, use the rest of the pack to make pom poms! Younger siblings and fans can use these to cheer on their siblings and friends. These pom poms also make great decor, and you can string them on the bleachers, on a team canopy, or in the locker room to quickly decorate for the team.
Seating DIYs
Create easy to tote cushions and seats to make sitting on the sidelines more comfortable!
I'm a soccer mom, and high school soccer means long nights sitting on cold, metal bleachers. I saved my back (and my behind!) with this DIY stadium seat. Not only is it comfy, but it's very light and easy to tote. It can easily fit in a large tote, or you can carry it by the handles. I used two 15″ x 17″ x 2″ Nufoam cushions with soft fabric to make my one-of-a-kind stadium seat.
This stadium cushion tutorial is another easy to make and easy to carry seating option. Use your team colors to make this game day DIY. This tutorial uses Nufoam cushions, which are available in a variety of sizes. Nufoam is an excellent option for outdoor DIYs because it is weatherproof and very light!
Carriers & Bags
Carry all the things to the game with these DIY projects!
This sturdy DIY tote project is made for heavy lifting! The project is designed for carrying lots of books, which means that sports supplies will be no problem at all! Make a large reinforced tote to carry water, snacks, balls, and all kinds of gear. The secret to making this DIY bag so sturdy is Support Soft Foam Stabilizer! This alternative to batting provides structure and reinforces the tote bag.
Sometimes you don't need to carry a lot and need your hands free. A wrist tote is the perfect solution! I'm the team manager for my son's soccer team, and this little tote is a great way for me to keep my keys and game cards handy while freeing up my hands for other tasks. Poly-Fil Low Loft Batting gives smaller projects like this one support without being bulky.
Comfort
Stay warm and cozy at games with these handmade items!
Your kids will love this blanket because it's so soft, and you will love it because it will protect them from dirt and moisture on the ground! Whether you're indoors or out, sporting events often mean little ones will be on the ground playing. This "life proof" blanket has Shield Liner Fabric at its core. This innovative interfacing provides a barrier against moisture and allergens, which will protect your little ones while they play and lounge at their siblings sporting matches.
Stay warm on the sidelines with a cozy quilted blanket! This tutorial shows you how to make a simple quilted blanket, so you can quickly make enough for yourself and everyone else in the family. A soft batting like Poly-Fil Extra Loft will ensure that your DIY game day blanket will keep you comfy and cozy.
This on the go travel pillow has a handle that makes it easy to carry to games and practices. Use it for back support, for a child to lay on, or as an impromptu seat. While there are loads of pillow inserts to choose from, Weather Soft Indoor/Outdoor Pillow Inserts are my choice for this project. These multi-use pillow inserts have a water repellent shell that keeps the inner 100% polyester fiberfill from becoming saturated in wet weather, which will keep your travel pillow safe from spills and rain.
Food on the Go
Keep the family and team hydrated & fed with DIY coolers and insulated bags.
Carry water and snacks for the family or team in insulated tote bags to make sure cold drinks stay cold! Make your tote in team colors so it will stand out. Solarize Liner Fabric is a unique insulating fabric that creates a thermal barrier keeping things hot or cold. This insulating liner works with shiny side in or out, so you can create the look that you prefer!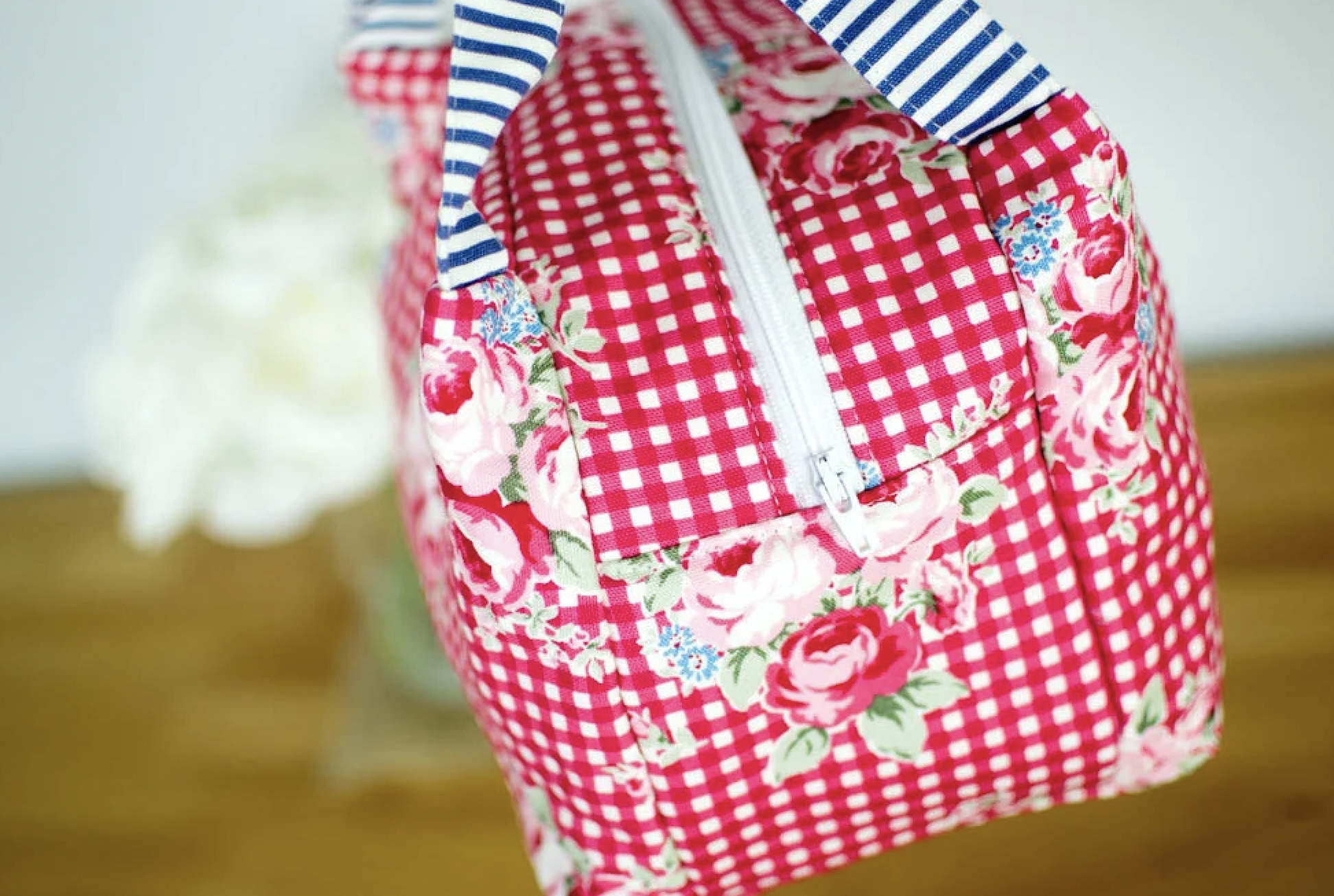 Need something smaller to tote you or your athlete's drinks and snacks in? This cute, chubby DIY lunch bag is the perfect option! Again, you'll want to use Solarize Liner fabric to line and insulate the bag, and the Solarize Liner Fabric Craft Pack is the perfect size!
Fun Stuff
Cute handmade items will help keep stress and boredom at bay!
This adorable crocheted football is a project that will keep your hands occupied on the sidelines while you sit through practice or wait for the game to start. When you're done, fill it up with Poly-Fil Fiber Fill and let the kids have fun playing ball!
Keep siblings occupied with legos and small toys that you carry with you in a handmade travel bag! Stiffen Interfacing will give the travel bag much needed shape so that kids can easily find what they are looking for in the bag.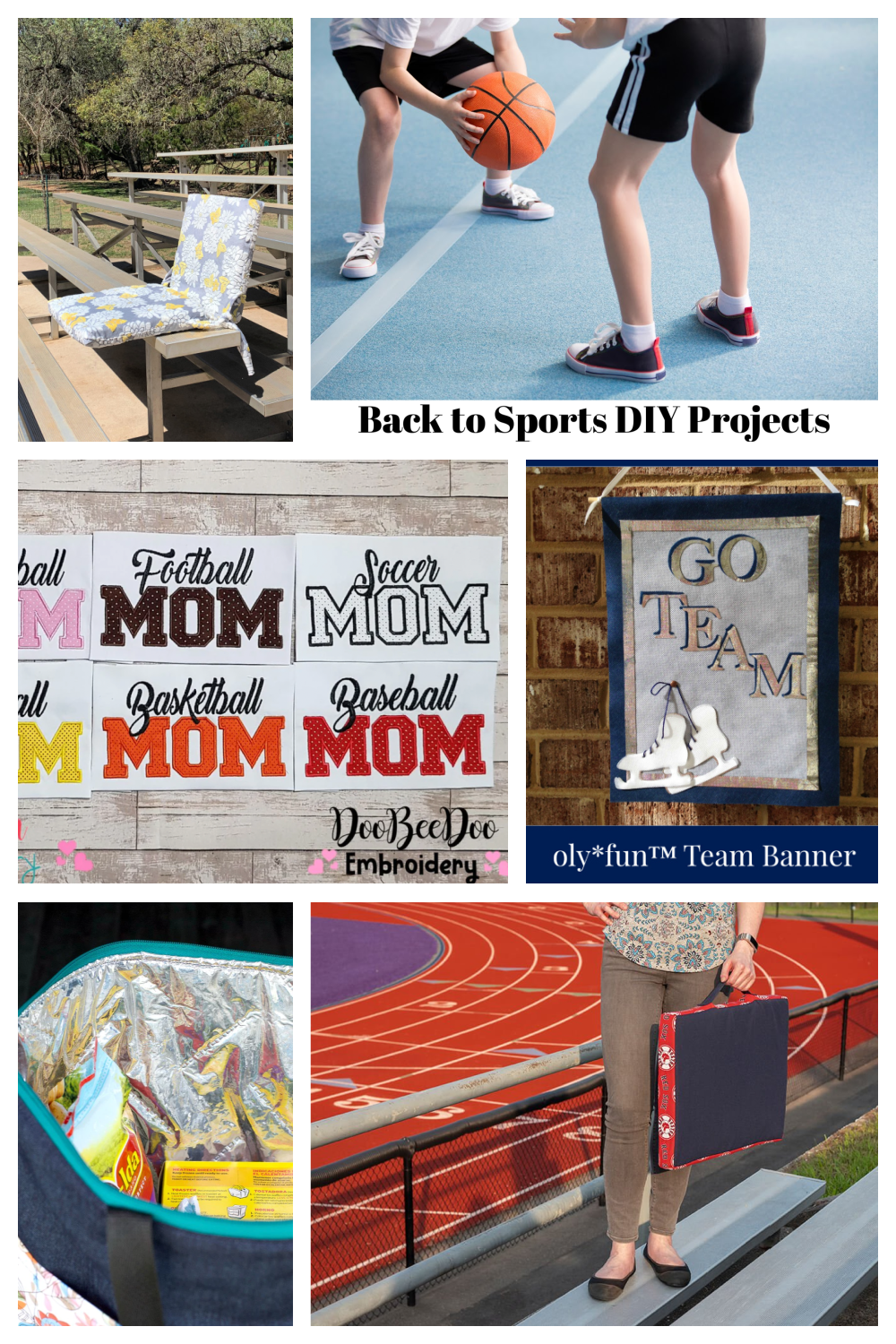 These game day DIY projects will help keep the whole family comfortable and entertained throughout the school sports season! For more easy to make sports themed sewing and DIY projects, check out our National Football Day Projects.