One of the cutest symbols of winter is the adorable snowman! The holiday season is the perfect time to craft a sweet snowman that will never melt away. These DIY snowman projects will keep you, your family, and friends busy when the cold weather has you cooped up inside. Grab your Poly-Fil, Poly Pellets, and a variety of fabrics to get started!
Plush Snowman Projects
Everyone loves a snuggly plush toy, and Fairfield World's fiber fills make your handmade stuffed toys extra huggable and soft! Quick Craft Poly-Fil® Fiber Fill – 2 ounce Bag is perfect for small, individual projects. If you're crafting as a group, opt for a larger amount like the 5 pound box of premium fiber fill to ensure there is enough for everyone in the party.
I can't decide whether this is called "smiley snowman" because of the cute smile on it's face or because it makes me smile so much. Either way, this snowman softie will be a much loved gift if you make it for a child (or adult!) in your life.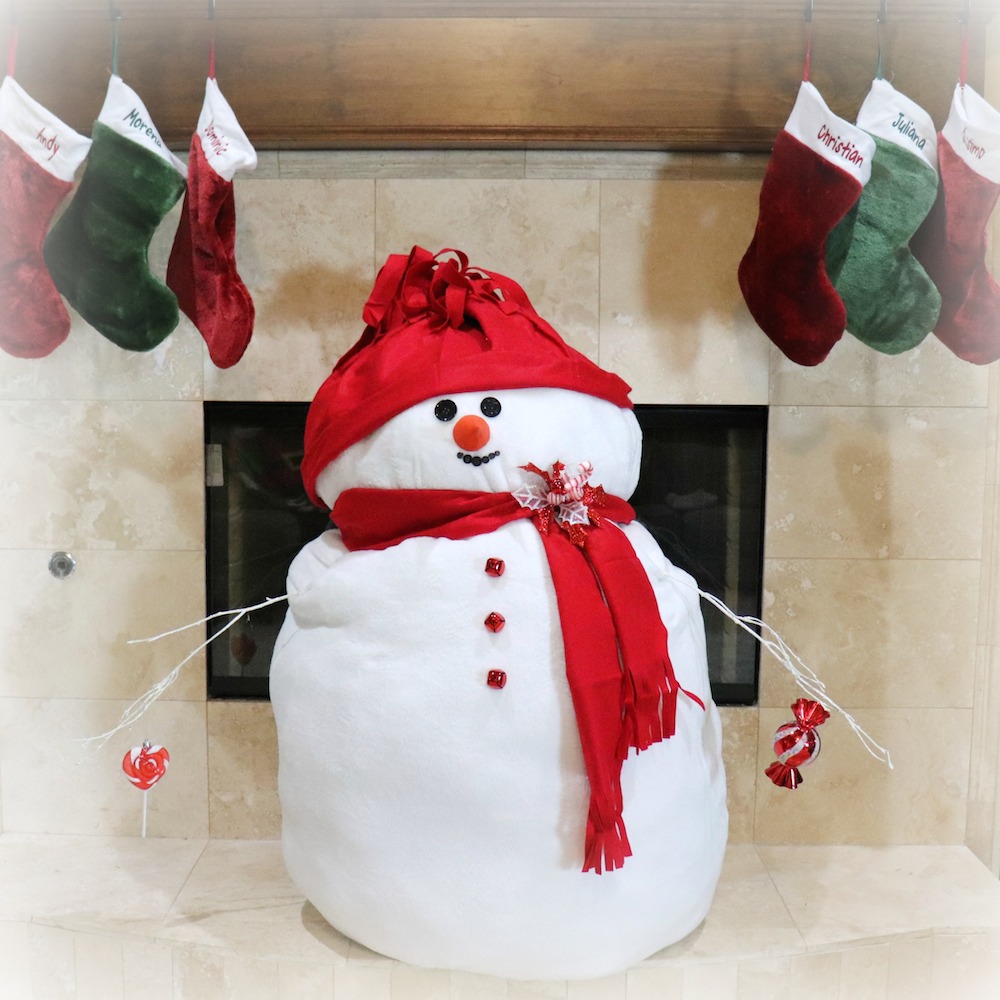 This big guy is super soft and snuggly, and easy to move around because Poly-Fil gives it volume without too much added weight.
This cute mini snowman is perfect for beginners, and it makes an adorable plush ornament or clip on toy!
This cute project comes with a pattern and step-by-step instructions to create an adorable stuffed snowman with a rustic vibe.
No Sew Snowmen
These no sew snowmen projects are great for younger kids and for large groups to make. These adorable decorative snowmen will stand tall and won't tip over when you fill the base with Poly-Fil® Poly Pellets® Weighted Stuffing Beads. These smooth-edged pellets will fill your project nicely and give them just enough weight to be sturdy without toppling over.
This idea is for a group project with lots of kids. This tutorial shows how to craft a no sew sock snowman with three sections instead of just two.
This classic sock snowman idea is easy to make and a great project to make with groups. This would be a fun activity to craft at a senior center!
This very simple no-sew snowman project uses chenille stems and no hot glue, so it would be perfect to make with kids!
Snowmen Made with Recyclables
Fairfield World supports sustainability and recycling as much as possible. The majority of Fairfield's fiber related products are made from recycled single-use PET water bottles. Our U.S. based production facilities recycle over 300,000,000 ½ liter plastic water bottles annually, keeping them out of landfills. These projects are made with recyclables (just as many of our products are) so you can turn discarded items into cute crafts while reducing waste.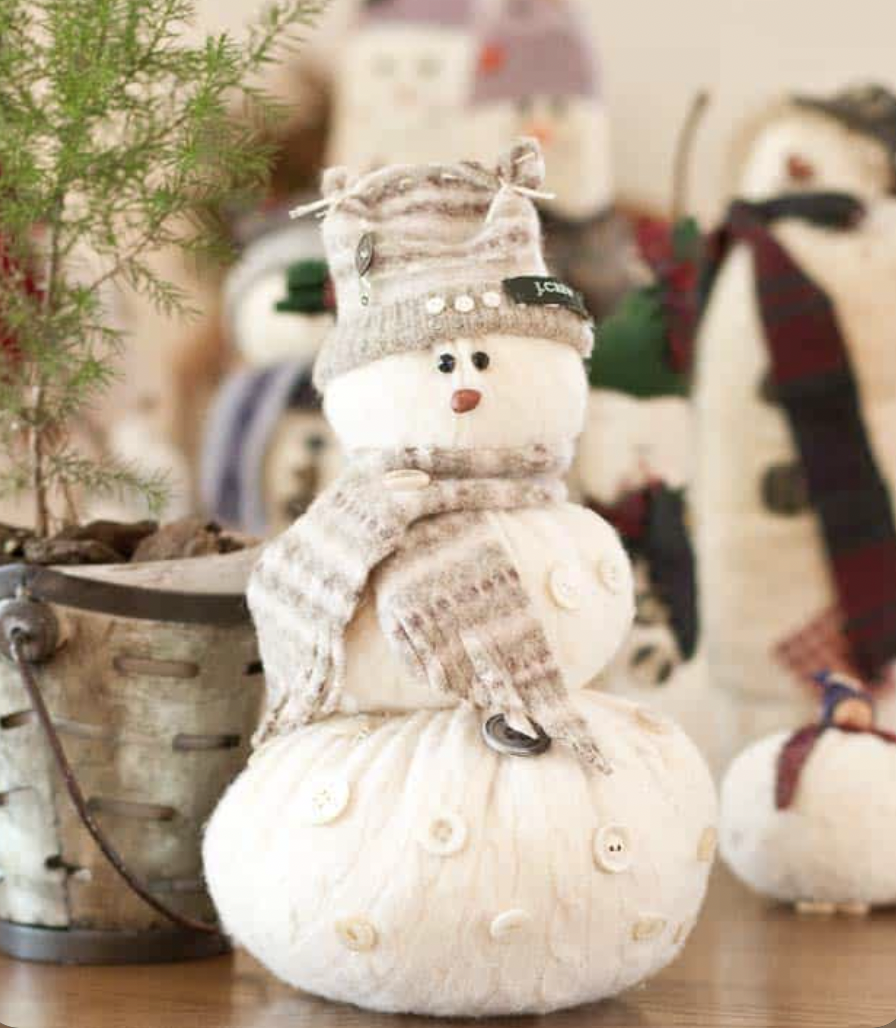 Grab that outgrown or out of date sweater and bring it back to life with this adorable DIY snowman sewing project.
Kids outgrow their clothing so quickly, and odds are good that you have some barely worn socks lying around. You probably have some socks missing their pair, too! Put them to use with this cute project.
Take an old white blanket and turn it into a sweet little snowman! This would be a great way to turn old baby blankets and throws into creations that have sentimental value.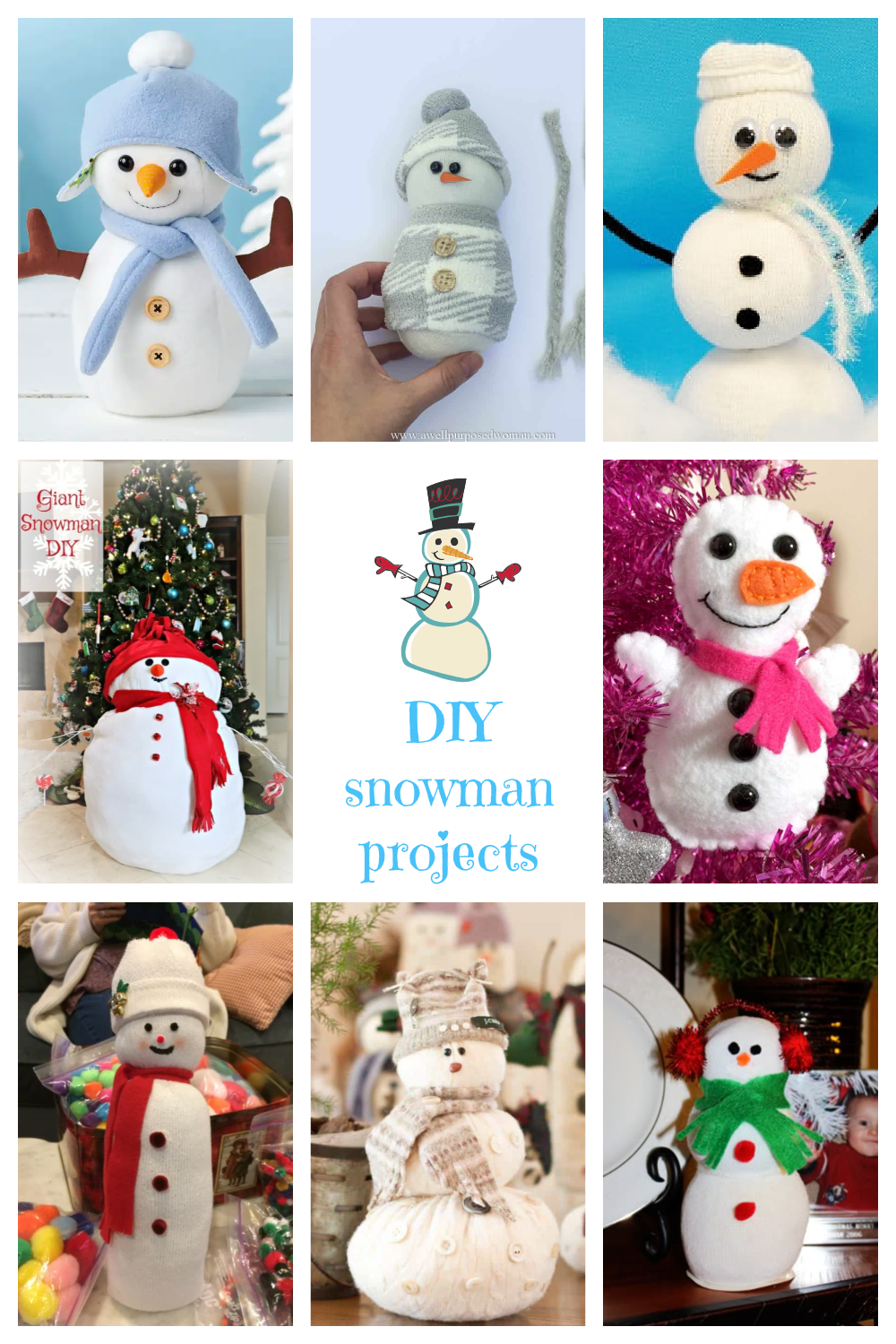 We love to see how you use Fairfield World at the heart of your projects! Be sure to follow us and tag us on social media, so we can continue to inspire and encourage each other. We can't wait to see your DIY snowman projects!