Whether you're preparing for an extravagant costume party or a theatrical production, crafting a DIY giant wig can be a ton of fun. In this tutorial I will walk you through the steps to make a larger-than-life wig that commands attention! Let's dive into the world of colossal wig construction and unleash your inner wig-making artist.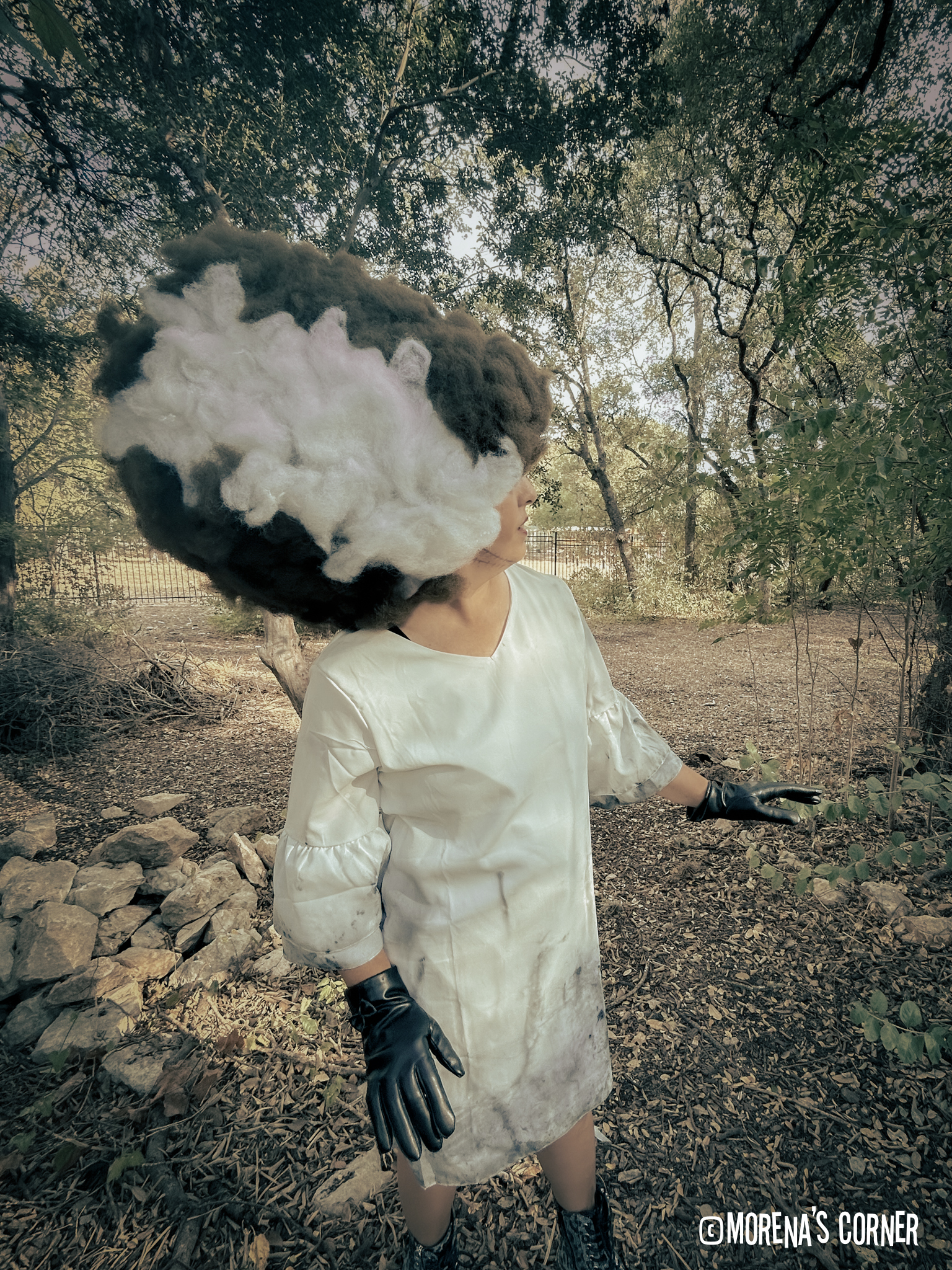 DIY Giant Wig Supplies
Zip Ties
Hot glue Gun
Lots of glue sticks
Hair spray
Twine
Supply note: I still had a ton of backer rod left over from last year's really fun Giant Spiders Made with Poly-Fil Dark project, so I used that in this project. You can substitute styrofoam wreath forms instead to create the same effect!
I created a video tutorial that shows you step by step how to make your own giant wig. Here is a brief summary of the steps show in the video tutorial:
Create a base using the foam tubes.
Cover the base with the low loft batting.
Glue on the Poly-Fil.
Use twine and hairspray to style the Poly-Fil hair and to hold it in place.
This massive wig looks like it would be heavy but it's incredibly light thanks to the light weight batting and the lighter than air Poly-Fil. I combined Poly-Fil light with Poly-Fil Dark to create a Bride of Frankenstein wig, but this technique will work for lots of different Halloween costume and cosplay ideas. You can use spray on hair color to tint the Poly-Fil, like I did with these Faux Smoke Bomb Pumpkins. Poly-Fil holds the color incredibly well, so you can use it to create vibrantly colored wigs for you costume projects!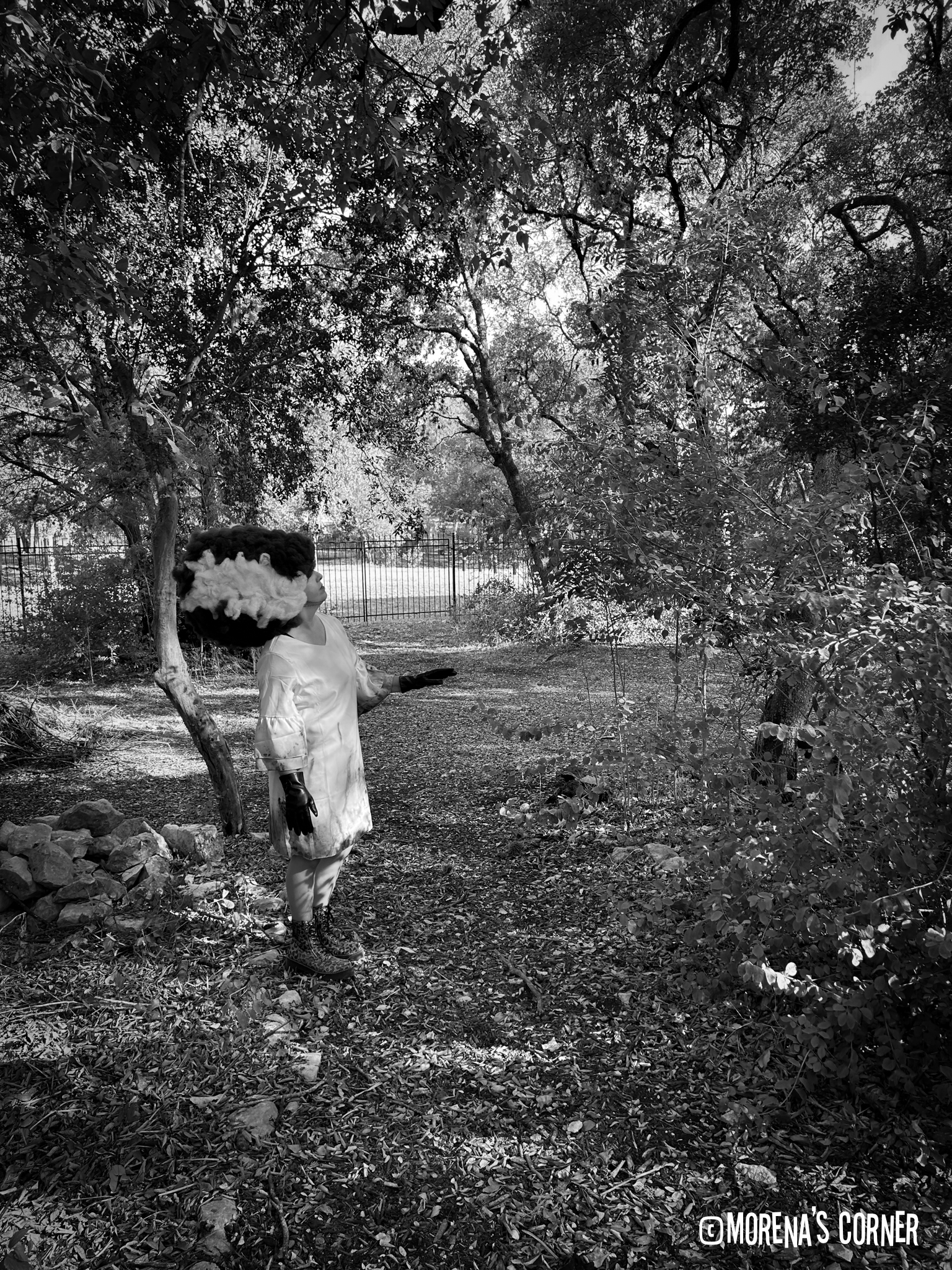 This giant DIY wig tutorial is perfect for a variety of costumes such as Thing 1 and Thing 2 from Cat in the Hat, the beloved Marge from The Simpsons, and many more! Which character costume will you create with this DIY giant wig tutorial?