The road is calling and adventure awaits! Make plans to enjoy the great outdoors this summer and fall with friends or family. These easy to make DIY camper projects will help you bring the comforts of home on the road with you.
If you're tight on space, a DIY bed is the way to go. The duo at Authentic Asheville travel North America in their van and swear that their DIY bed is more comfortable than any they have ever bought. What's their secret? Stacked foam! This clever idea is a space saver, too, which is so important when you're living in small quarters. Project Foam is one great option for making your own camper van bed.

Whether your camper cushions are worn out or you just want to update the look of your home on wheels, DIY reupholstery is the way to go, and it's easier than you think. Organization Obsessed shows us step-by-step how she refreshed her worn camper cushions. Five inch thick Project Foam is perfect for DIY camper cushions that will last a long time.
One of the perks of camper life is you never have to worry about finding a hotel that accommodates pets. Bring your furry friend on the road with you, and treat them to a pet bunk bed. This beautiful set up by Mariah Joseph is great for cat owners, as there's a perch above for enjoying the views and a hideaway below for quiet time. NuFoam is an outstanding option for DIY pet beds because it is mildew resistant and won't yellow or disintegrate, making it easy to wash and clean.

Throw pillows instantly add a touch of home to any space. RVs and Trees used pillows to transform her living area into a space that is worthy of a four star hotel! Fairfield World has pillow inserts in almost any size imaginable, so you can fill your camper with an assortment of throw pillows in the size, style, and color that fits your needs.
This ingenious DIY makes it a breeze to take your kitchen with you. Simply pack it, roll, it, and carry it with you. The compact size makes it easy to store in small campers, and you can easily carry it outside for grilling and picnic meals. Sew a Straight Line uses sturdy interfacing in her rolled kitchen tutorial.
For those nights when you want to sleep outside under the stars, a sleeping pad will help cushion you as you rest. The Merry Thought suggests using thick batting or thin foam for this lightweight project that's easy to carry on a backpack. This sleeping pad would be great for taking a rest while hiking. It would also make a great nap mat for kids!

Sometimes there isn't enough room in the camper for everyone, and a lucky few get to sleep in a tent. Make your tent as cozy and comfy as possible with a tent bed. Next Stop: Adventure uses foam pads with a fitted sheet to make a soft base to set sleeping bags on. Having a soft spot to lay your head means you'll be better rested for the next day's adventures!
For the ultimate touch of home, nothing beats a handmade quilt. Fairfield World has quilt tutorials for all levels, so don't let inexperience hold you back! Bring home on the road when you sew and travel with your DIY quilt.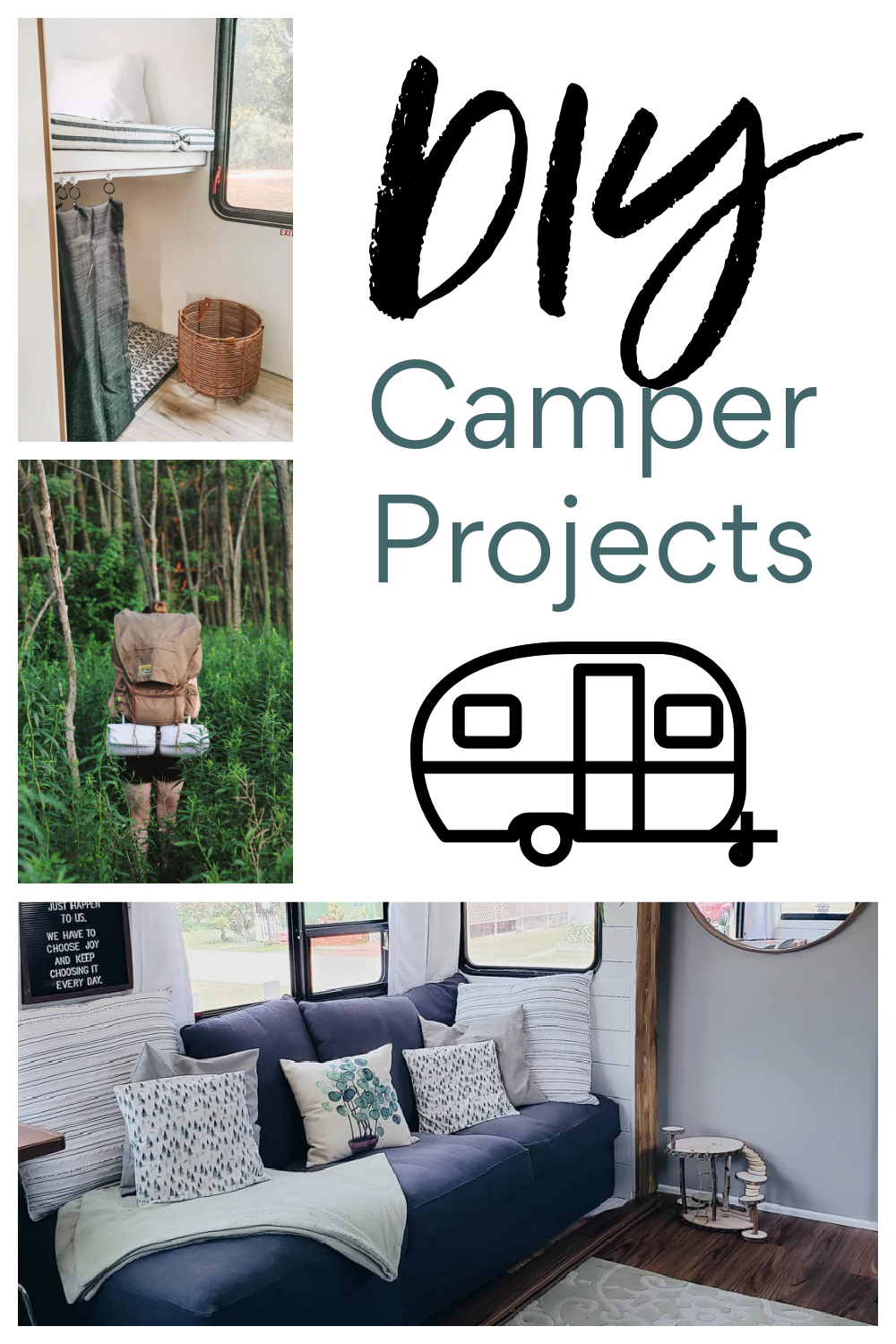 Fairfield World's foam products are perfect for all your DIY camper projects. Project Foam is an excellent choice for your interior DIYs, and NuFoam is amazing for all your outdoor project needs. As always, be sure to tag us on social media so we can see how you use Fairfield World in your DIY projects!