Everyone loves clouds, from babies to seniors. Maybe big, fluffy clouds are universally appealing because they make us feel like we are in a dream. Whatever the reason, cloud decor has been popular for decades and is still going strong. Fairfield World recently teamed up with LED Cloud Light to offer our followers a chance to win a handmade light cloud. If you missed out on that opportunity you still have a chance to make your own incredible light cloud! Here are a few amazing cloud projects for you to DIY using POLY-FIL® Fiber Fill.

Cloud lanterns are easy to make and you only need three items for this project! These glowing lights are great for baby showers and party decor, but you can also use them for home decor. These would make soothing night lights, too.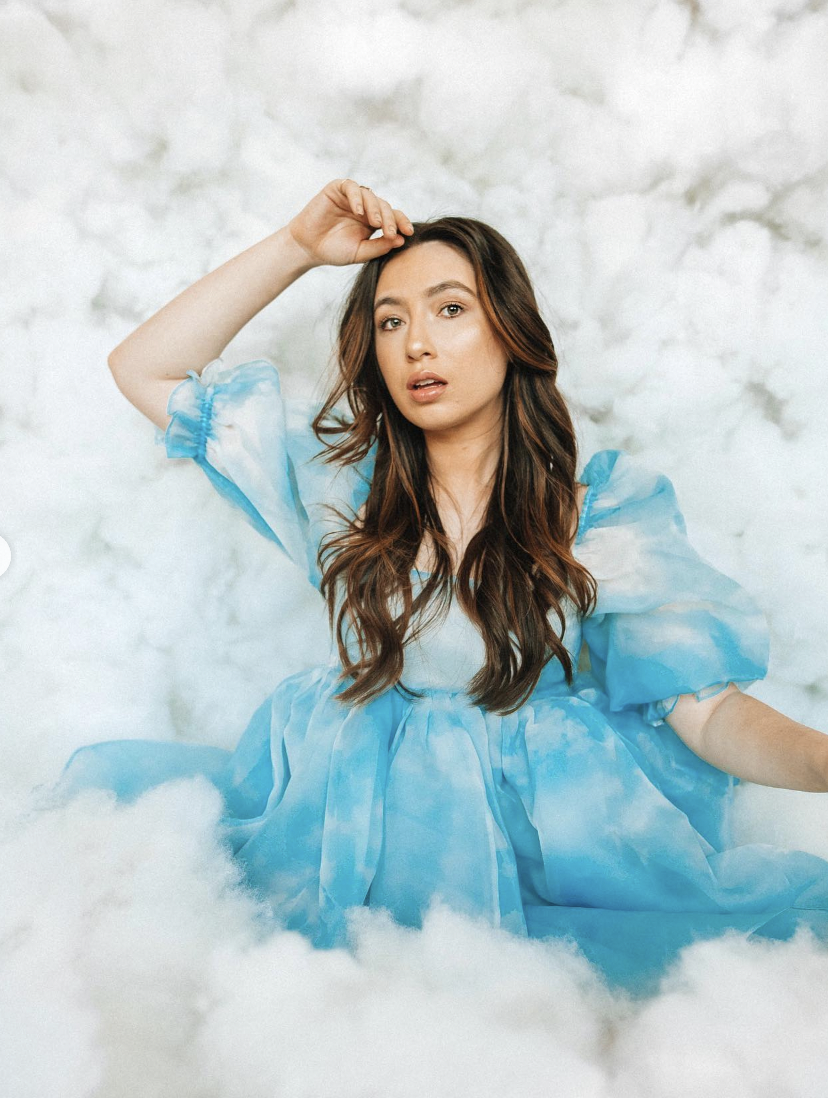 Poly-Fil® Fiber Fill is perfect for creating heavenly cloud photo backdrops! Maddy at Mad Crayy looks like she is on cloud 9 in this dreamy photo. She shares a supply list and instructions so you can recreate this fun cloud photo backdrop DIY.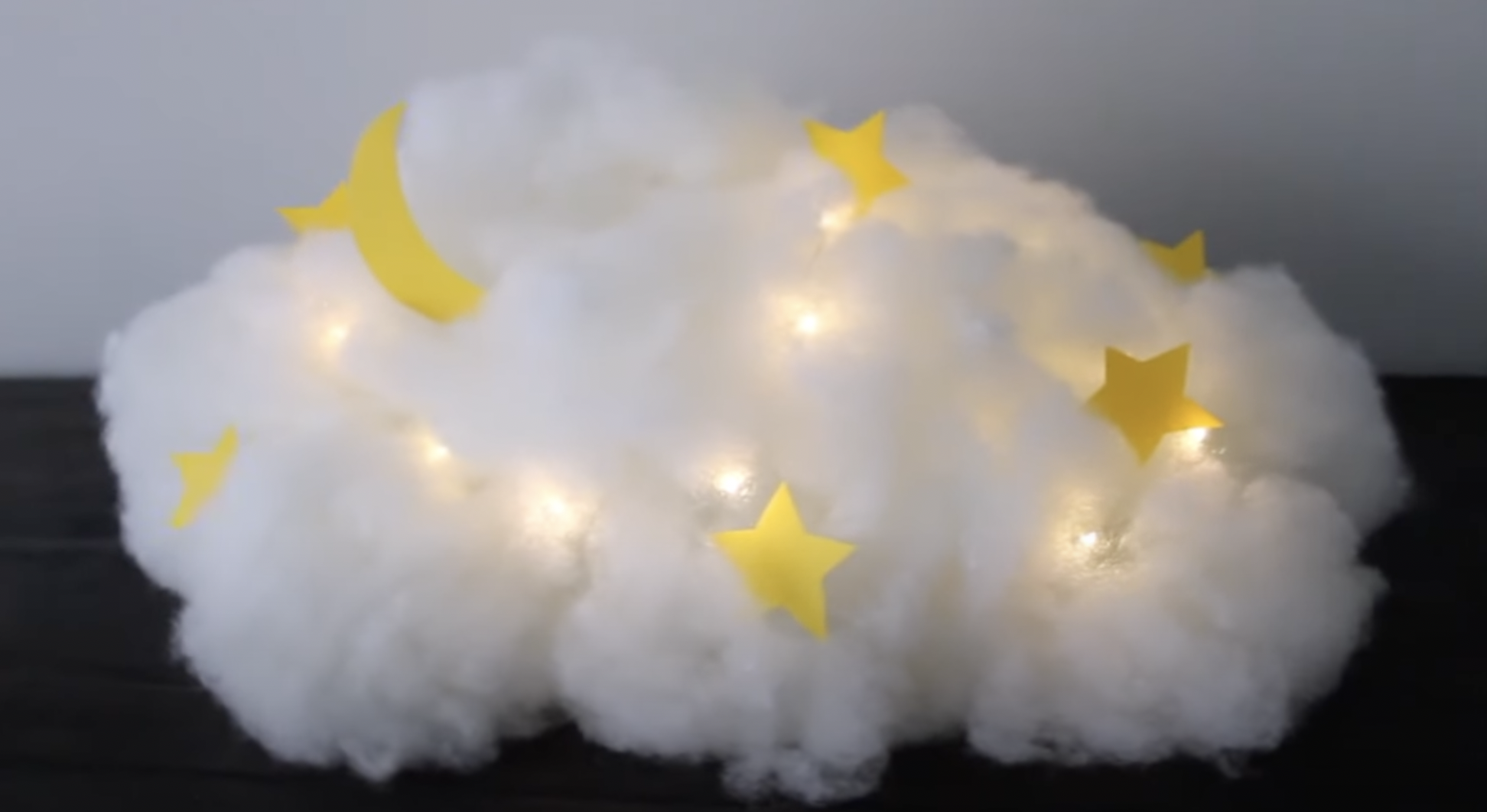 Create fanciful baby shower or party decor with Poly-Fil and this amazing cloud project DIY! This is a quick project that makes a big impact. Your guests will love this unique and creative centerpiece.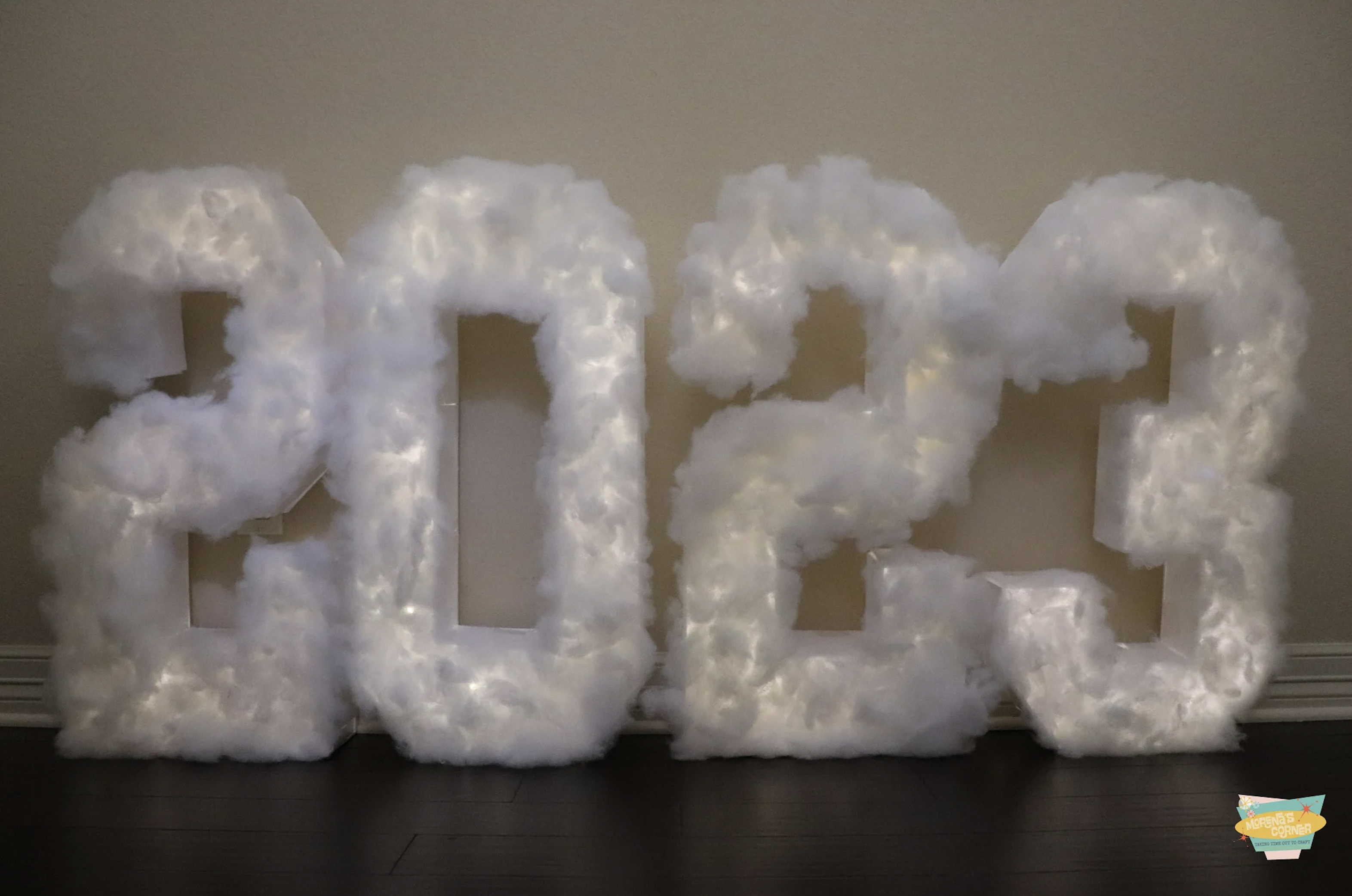 Light up marquee letters are all the rage for parties and photo shoots. This twist on the idea uses Poly-Fil instead of balloons to create big, bold cloud numbers that light up to create the perfect photo opp for any event.
Transform any space by creating a wall of clouds! This project uses multi-colored LED lights that will create a variety of effects at the click of a button.
Bring the outdoors inside with an incredible DIY cloud ceiling. This project is great for a game room or teen's bedroom.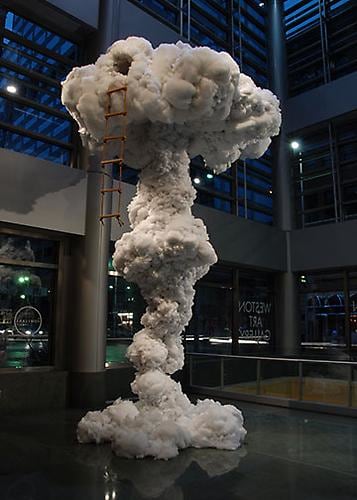 Artist Dietrich Wegner uses Poly-Fil Fiber Fill to create incredible sculptures that juxtapose contradictions against each other. In this piece, called "Playground", the artist contrasts something playful with something terrifying. While this isn't a DIY tutorial, check out the description of his piece to be inspired. Maybe his work will move you to create your own cloud art!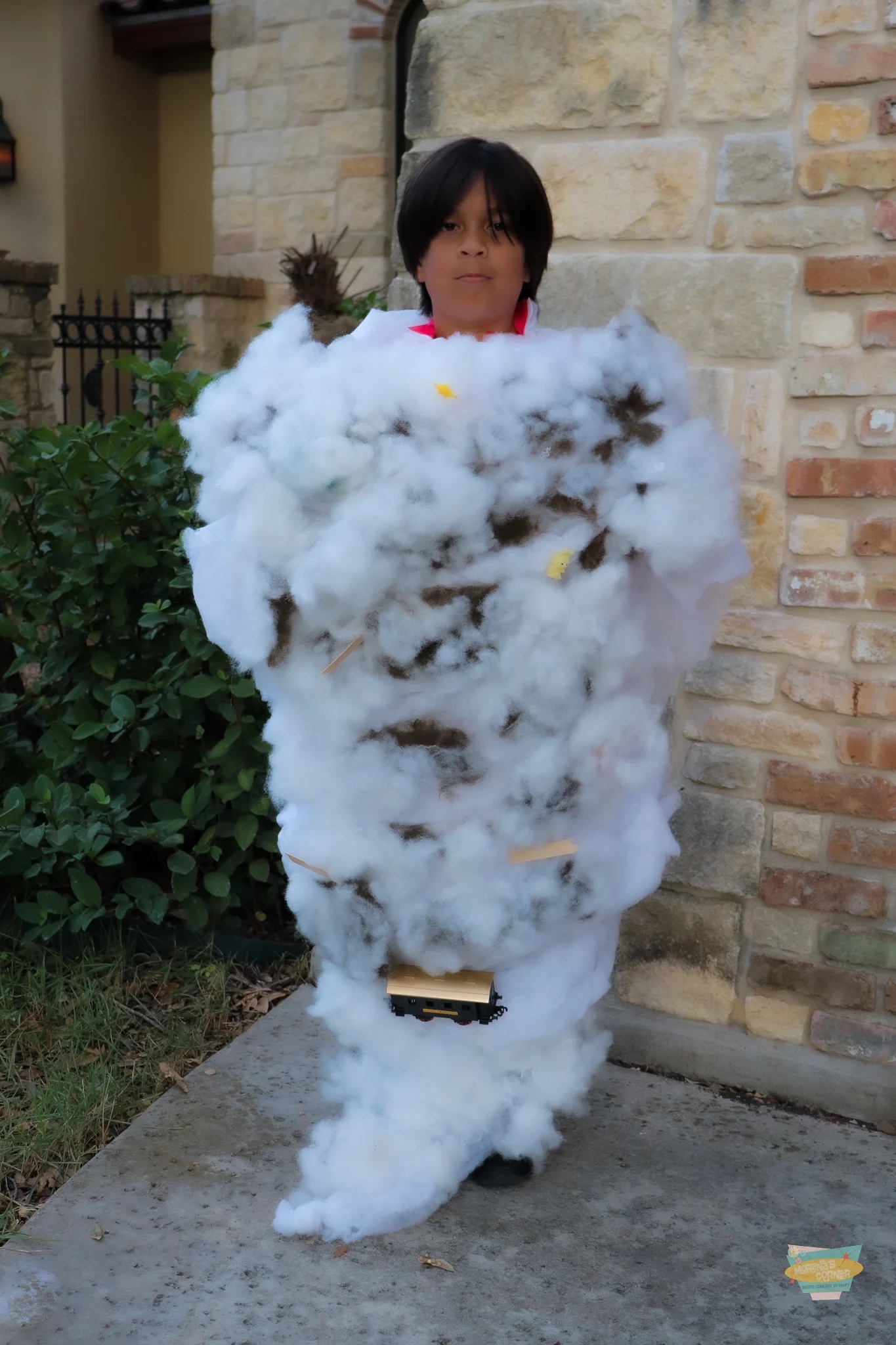 Not all clouds are light and fluffy! Sometimes they are dark and ominous. Combine Poly-Fil light with Poly-Fil Dark to make broody clouds, like this tornado costume.
This high end lamp shade would be easy to replicate! Start out with a current or thrifted floor lamp, then add Poly-Fil Fiber Fill! Skip the high price tag and DIY your own amazing cloud project for far less.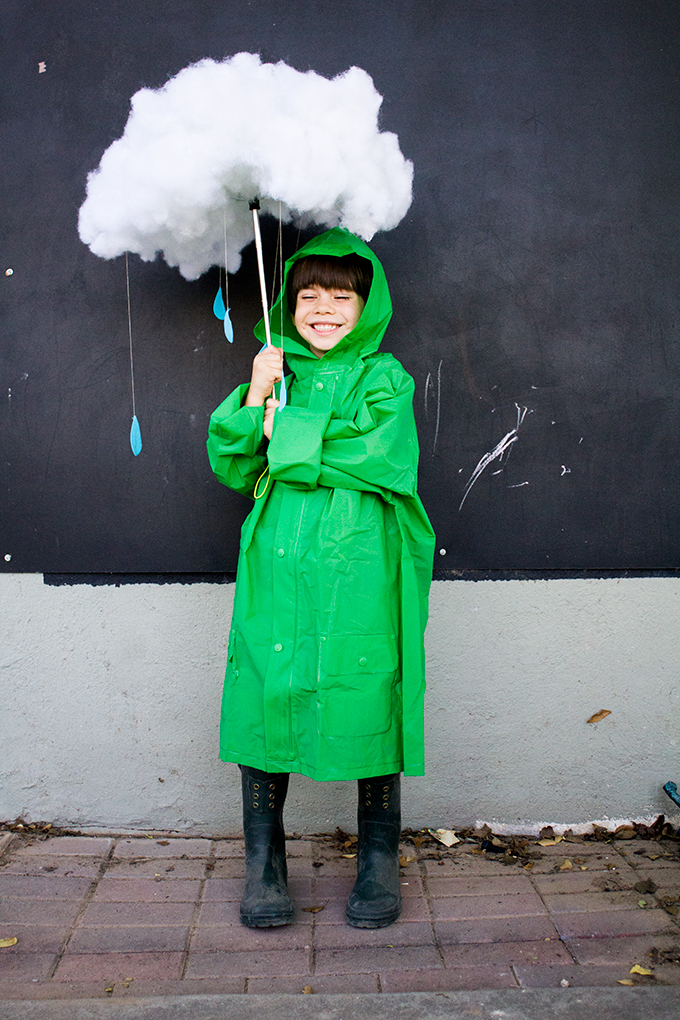 Clouds make the cutest costumes, as this adorable DIY project proves! This idea is great for Halloween or for school plays. Your little one will stand out with this unique costume idea.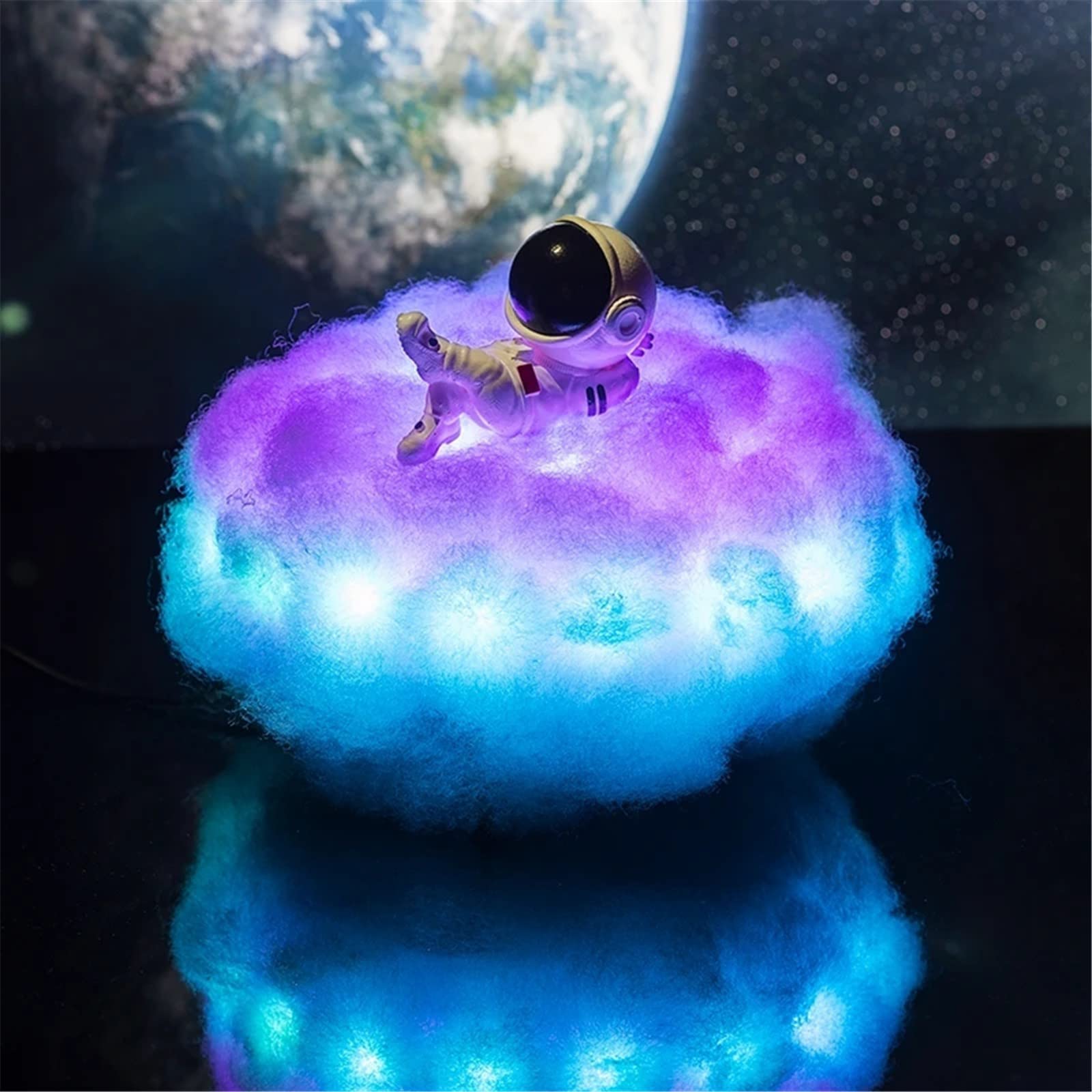 Astronaut Cloud Light
Use this popular selling item as inspiration for your next DIY! One option is to follow this tutorial using a recycled milk carton as a base, then glue a cute astronaut or alien figurine on top to finish off the cloud light project. I would love to have one of these on my desk!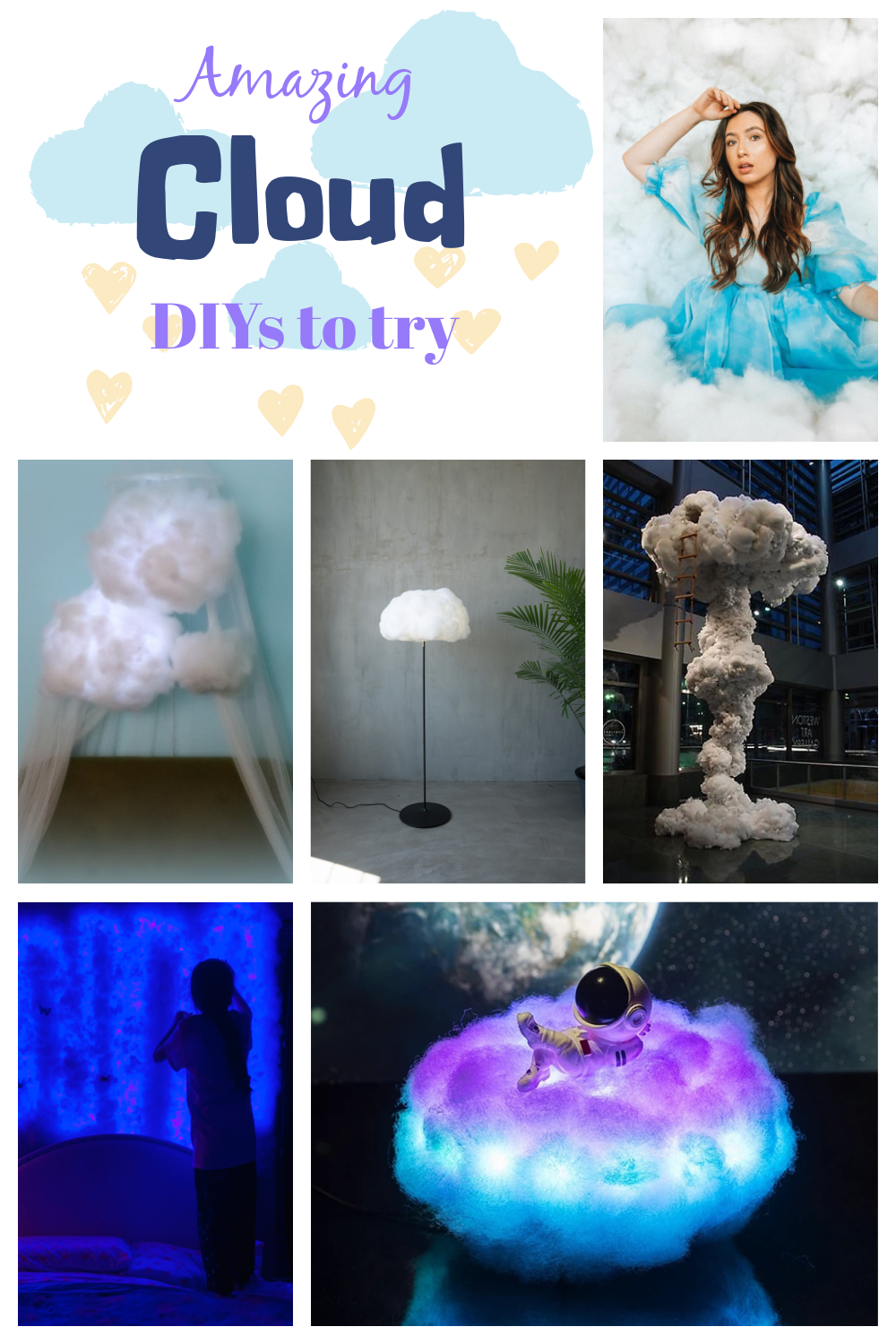 A little bit of Poly-Fil Fiber Fill goes a long way, so you will probably have some left over. Create instant fun by making trampoline clouds. This project isn't just for kids…all ages will enjoy it! Have fun crafting and creating amazing cloud projects for yourself and your loved ones!