Summer and fruit go hand in hand because both are colorful and bright! Stay busy this summer by making fun fruit inspired projects. Here's a list of cute fruit projects to sew and crochet to help you get started.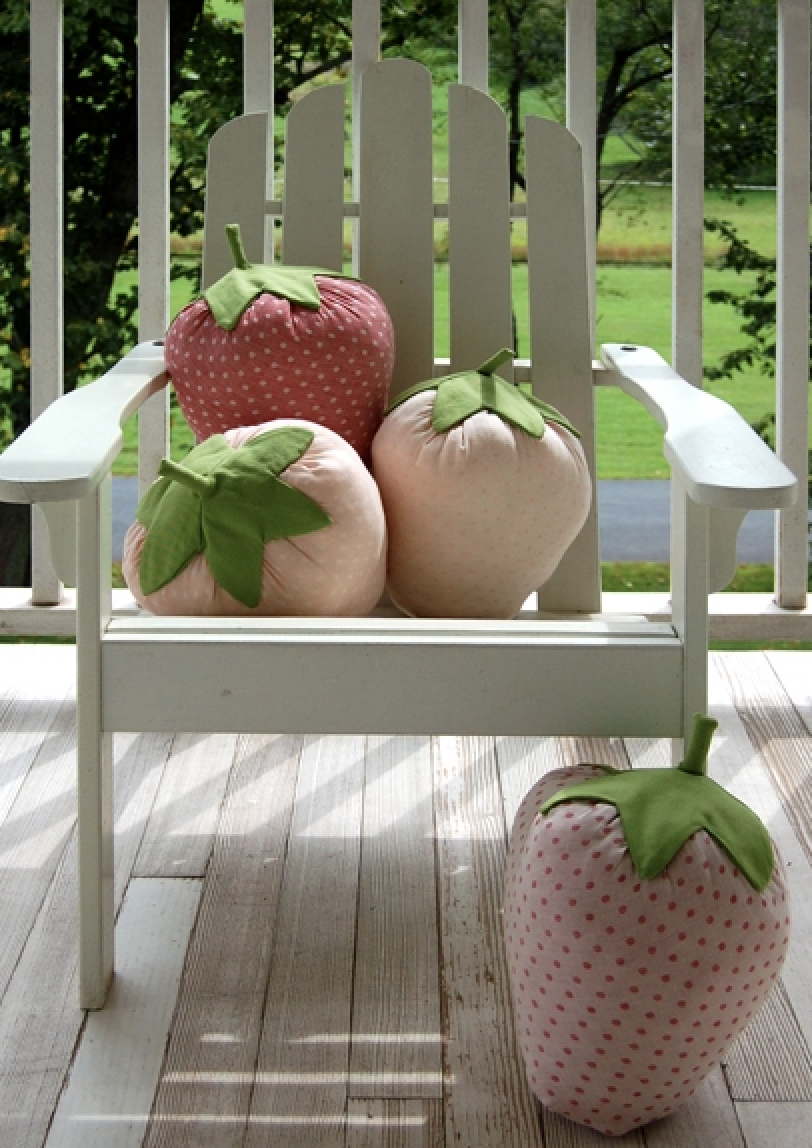 These sweet and plump pillows are absolutely adorable! The tutorial comes with a free pattern you can use. You'll need two bags of Poly-Fil Fiber fill to fill these fluffy pillows.
Crochet these itty bitty fruit segments with this free pattern. You could fill these cute fruits with Poly-Pellets to make tiny bean bags for games.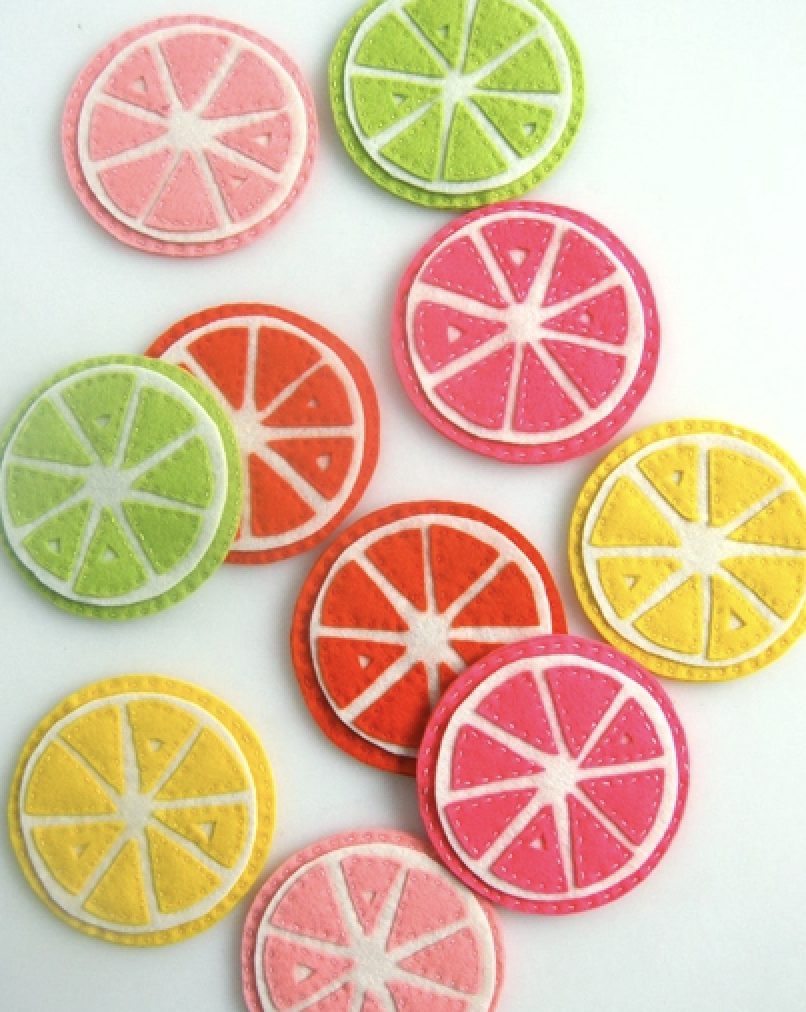 These adorable and colorful citrus coasters will be perfect for outdoor dining and barbeques! You can add interfacing to make your fruit coasters more sturdy if needed.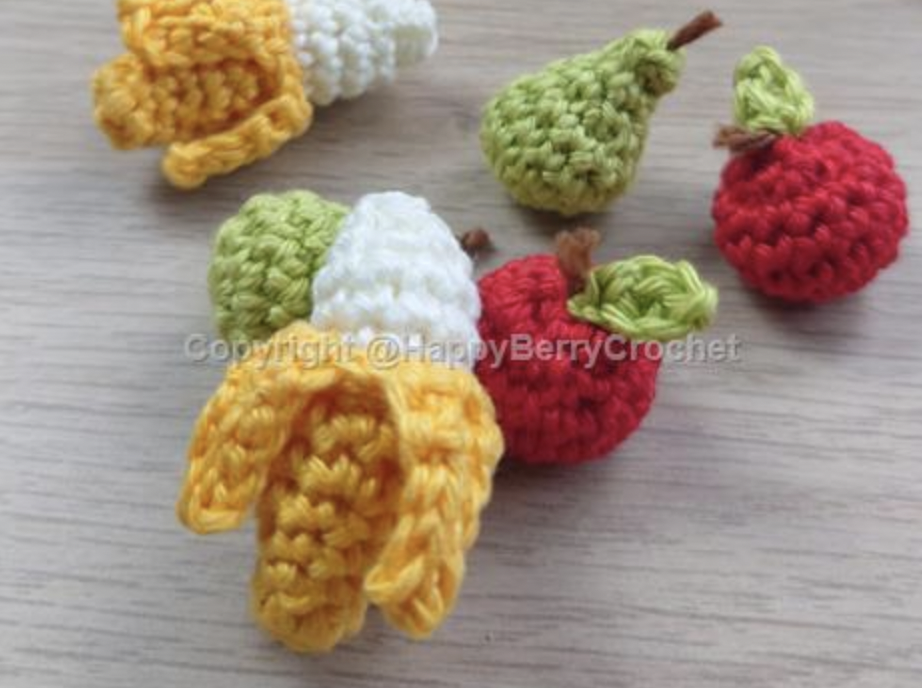 I think this project is especially cute because the banana is partially peeled! Many other free patterns are for the unpeeled banana, but this design lets you use more colors and creates a little toy that kids can use for pretend play.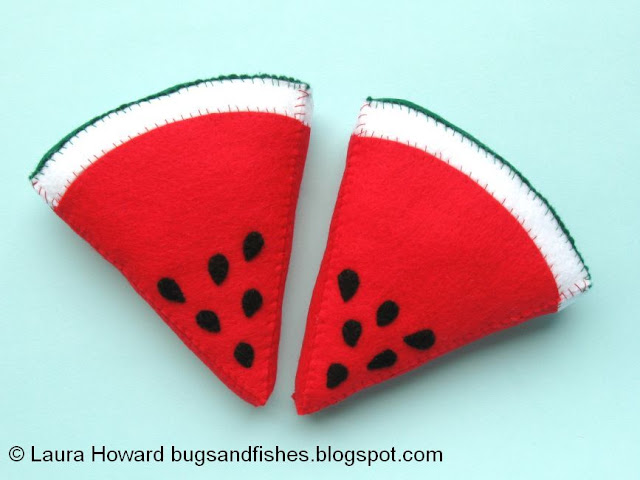 Cute fruit watermelon slices can be used as decor for summer parties and events. You could also add a ribbon loop to hang this in your car or as a fan pull chain ornament.
Start making these apples now so you will have a bushel full when school starts! Don't forget to load up on Poly-Fil Fiber fill  before you start this easy to make project!
Get tropical with this free pattern! Pineapples and watermelon are the fruits to enjoy when it gets hot, and they are the perfect fruit for summer crafts.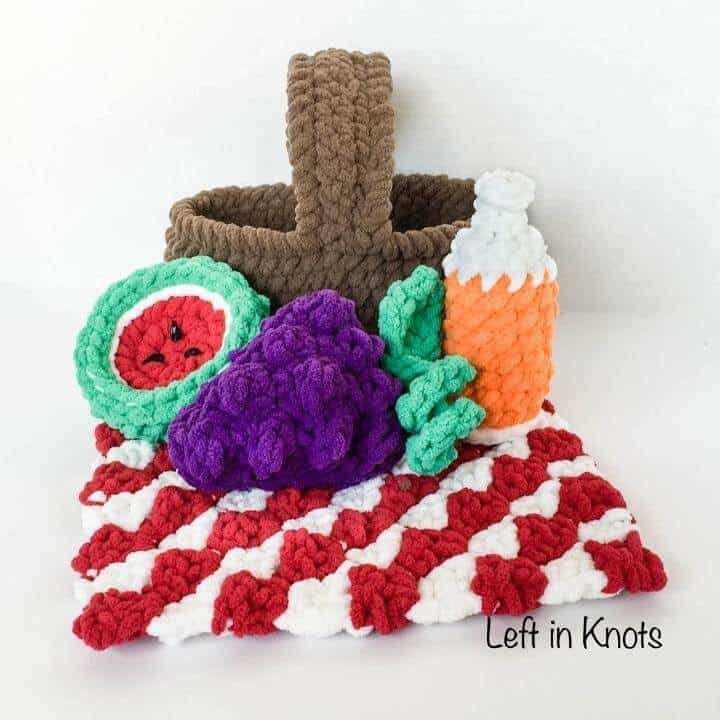 Little ones can bring their own fruit with them on your next park outing thanks to this adorable free pattern! Crochet fruit and the basket to create hours of pretend play for little ones.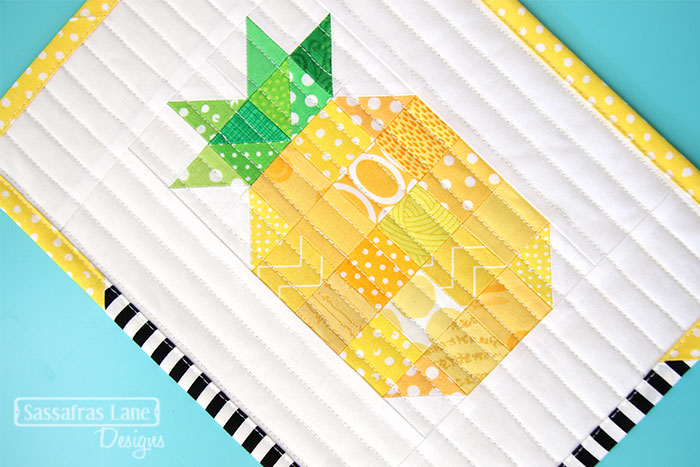 This mini pineapple quilt is a quick project thanks to the smaller size. The vibrant colors and crisp lines make it look so fresh! Any of Fairfield World's low loft battings would be perfect for this project.
This project is suggested to be used as a topper for crochet cupcakes, but they can be used in lots of different ways. They're just the right size for decorating a variety of crochet projects.
These vibrantly colored fruit slice purses and pouches just scream "summer fun" to me! They would be great for toting small items while on vacation. Stabilize Fusible Interfacing will give this project the structure it needs.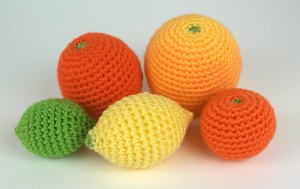 Why not fill a bowl with an assortment of amigurumi citrus fruits? They'll never rot! This collection includes free patterns for life-sized and realistically shaped orange, lemon, grapefruit, lime and clementines.
Bring color and cuteness to your workspace with this adorable citrus pincushion project. These would be fun to add to a sewing gift kit!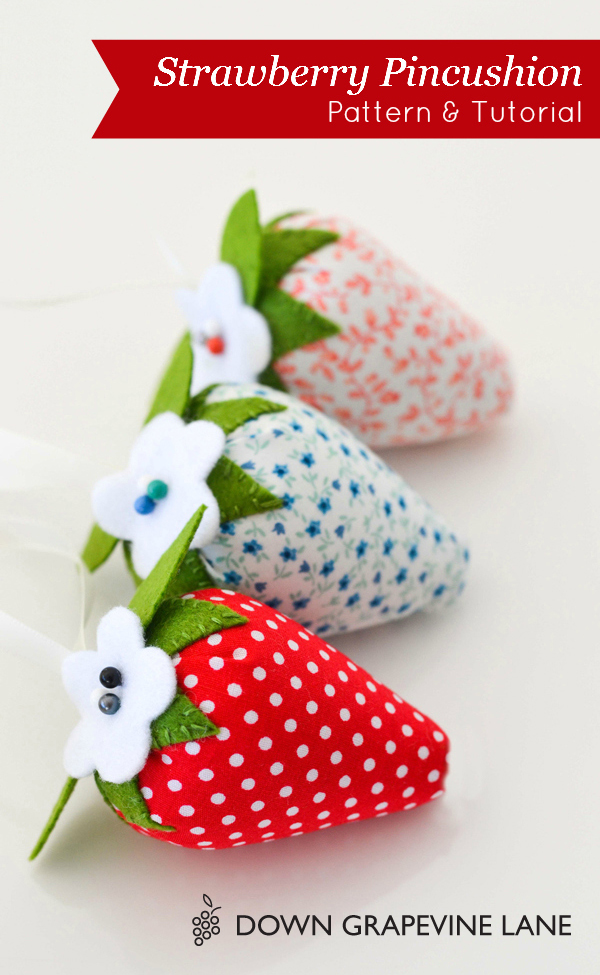 Why not create a whole dish full of colorful fruit themed pincushions? These strawberry cushions are so sweet that you'll have to make more than just one!
The tiny eyes and itty-bitty straight mouth on these crochet pears are SO CUTE! I'm betting it will be hard to make just one of these cuties.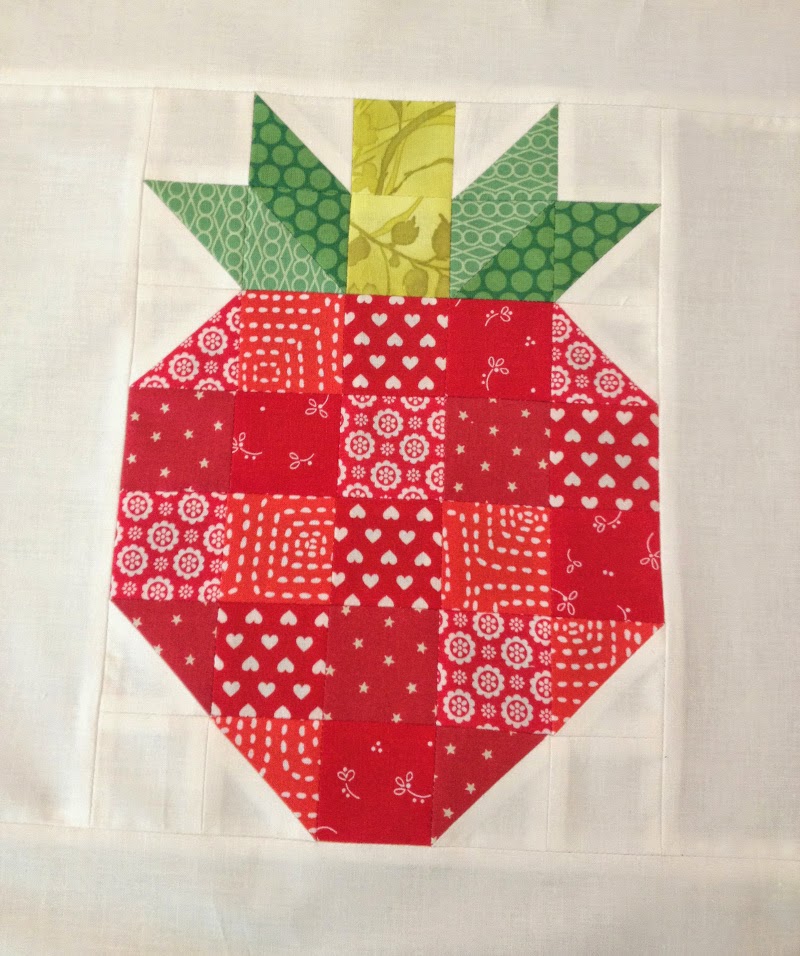 This strawberry quilt block tutorial is another quick and cute project for summer. It could also be a great stash buster, so you can use up scraps while creating something new and fun!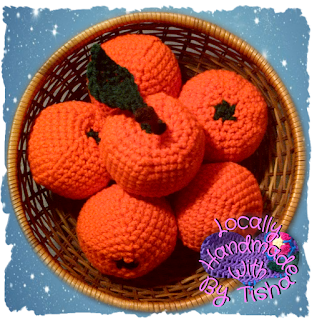 Next up on our list of cute fruit projects is a realistic looking collection of crochet oranges. They will bring brightness and color to any space.
This adorable cute fruit project is simple enough that kids can make it, too! Instead of beans use Poly-Pellets to fill these bean bags, as it's more hygienic and will make the bean bags washable.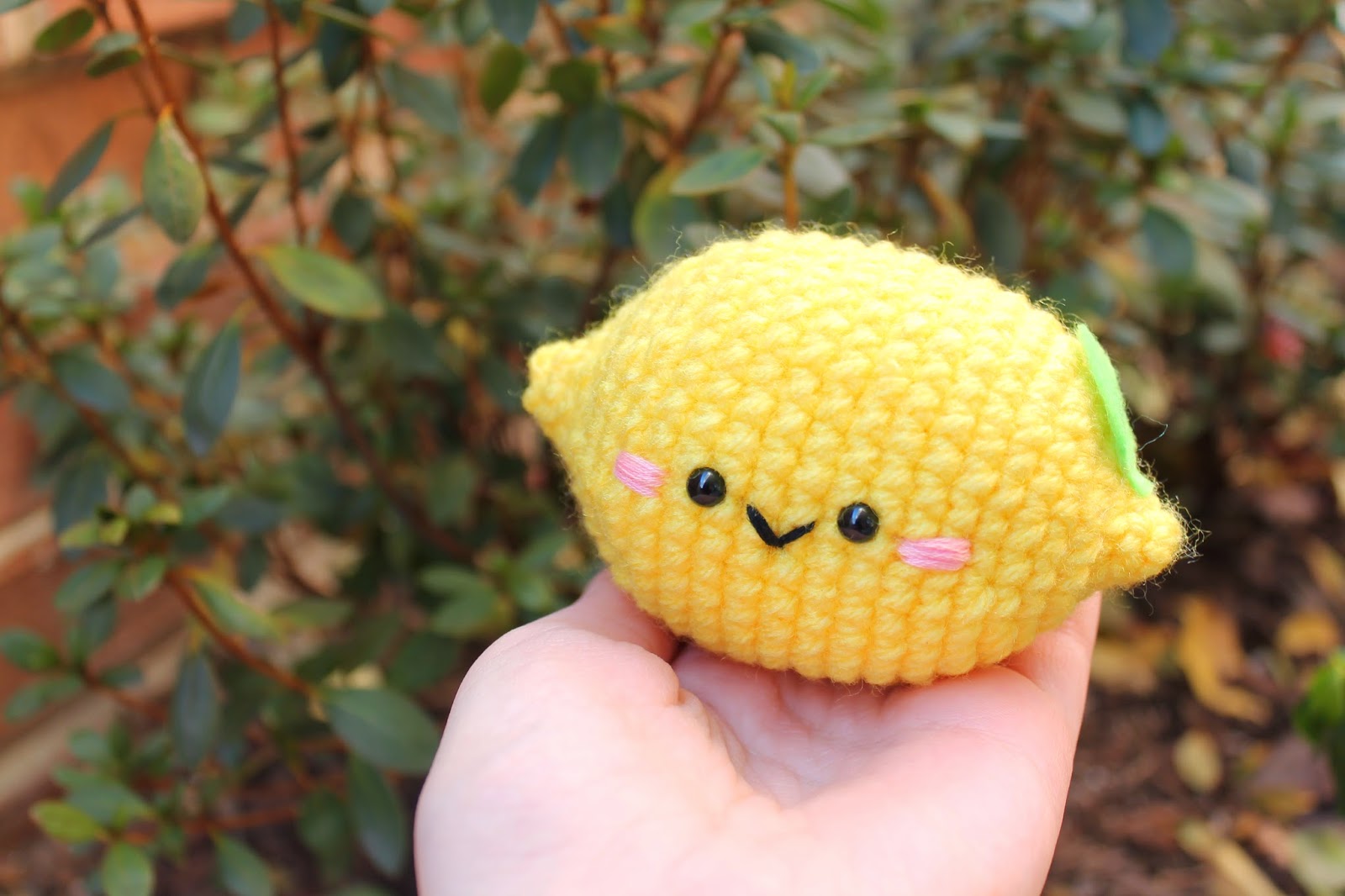 Fruit is extra cute when you add a face to it! This free crochet pattern is geared towards beginners.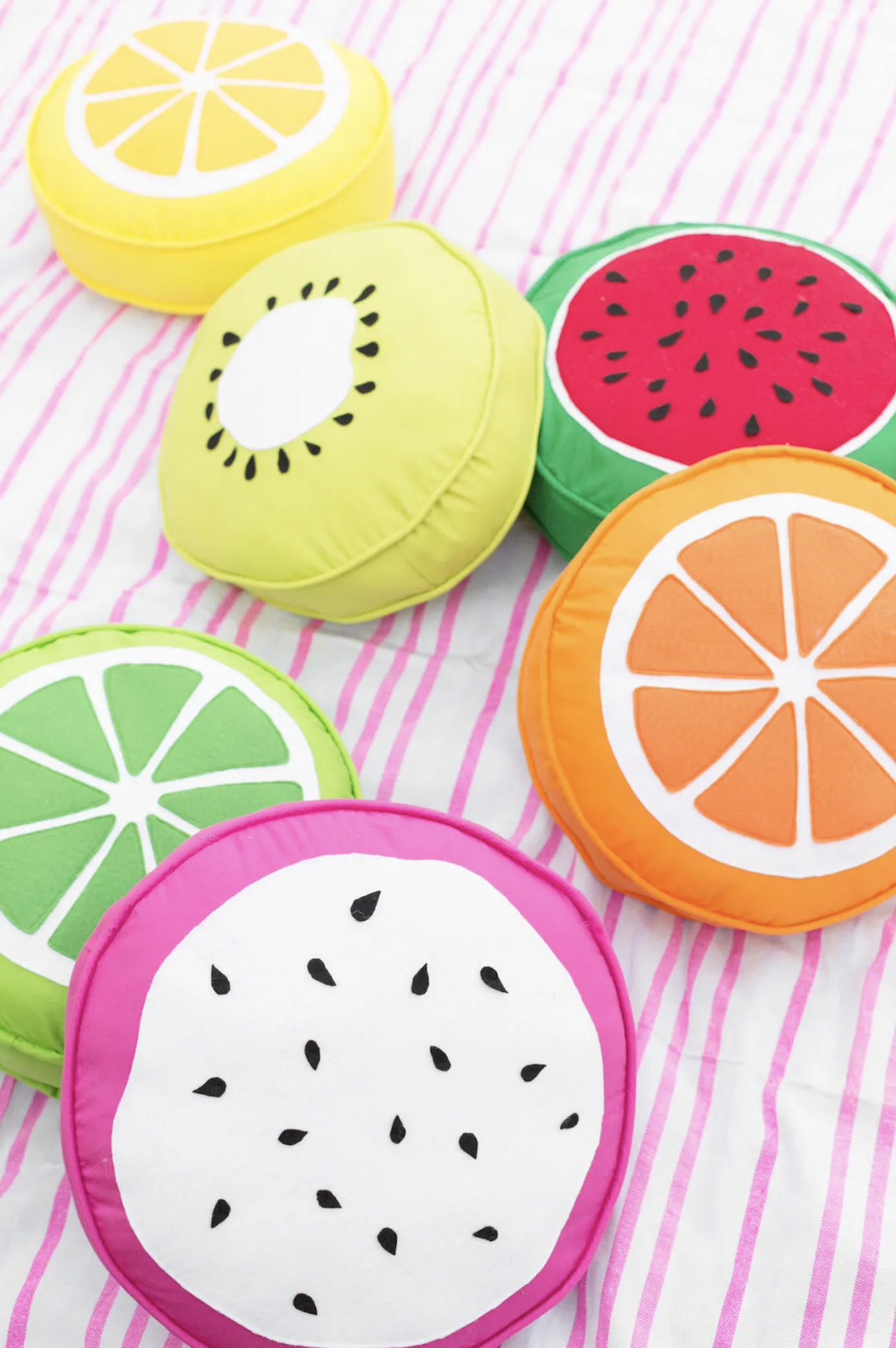 These vibrant fruit slice pillows will instantly brighten any space! They would look incredible on patio and porch furniture. Fairfield World has pillow inserts in a huge variety of shapes and sizes that would be perfect for this project.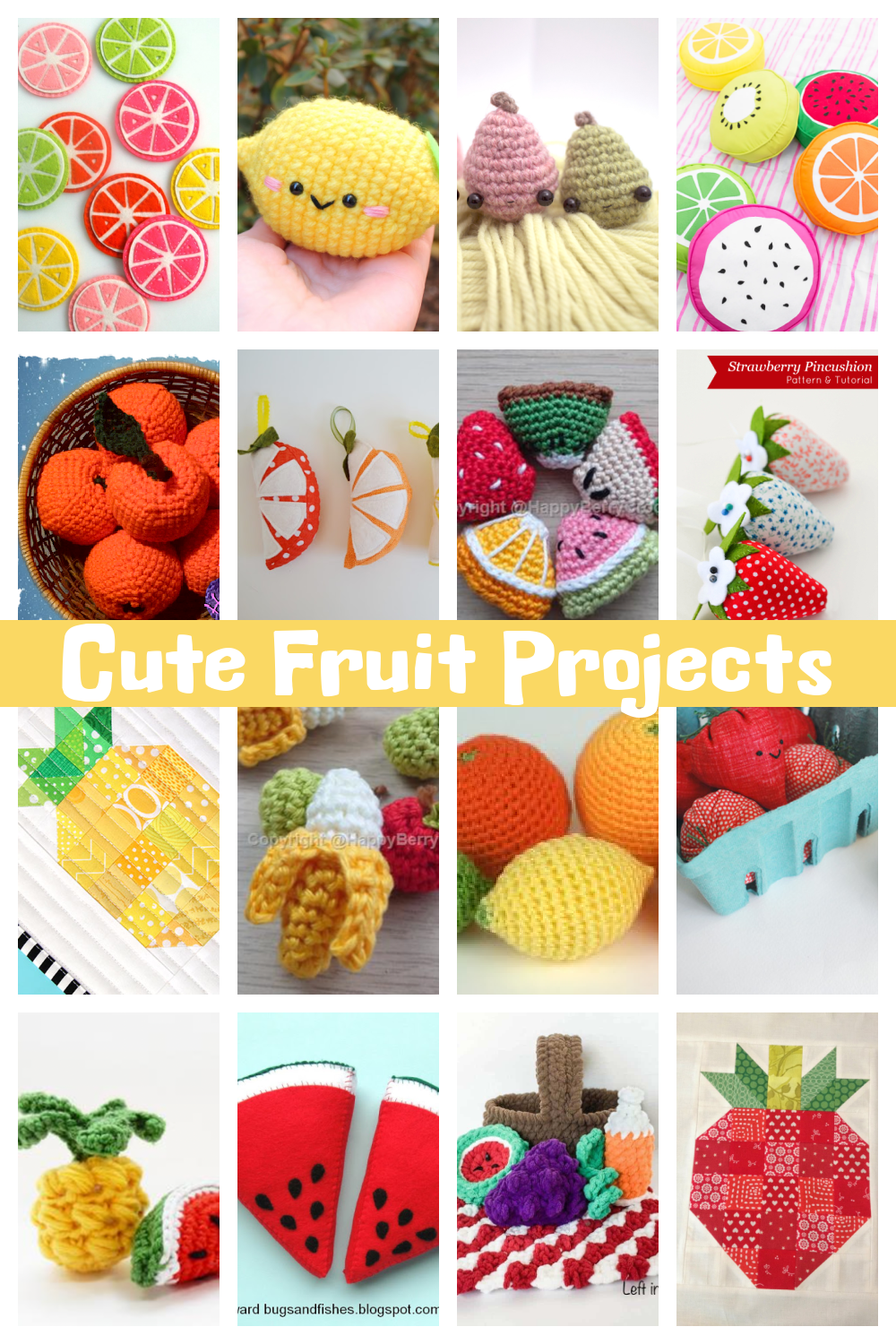 Which one of these fun and cute fruit projects will you sink your teeth into first? Be sure to tag Fairfield World when you post your handmade creations on social media so we can all share in the joy of handmade!